Starts in 9 Days, 2 Hours
March 1, 2019
Sugarloaf Mountain
5092 Access Rd, Carrabassett Valley, ME 04947

The WinterKids 7th Annual Downhill 24 is happening March 1-2, 2019 at Sugarloaf.
The 7th Annual Downhill 24 event is a ski and snowboard challenge where participants are encouraged to test their endurance and stay on the mountain for the full 24-hours. Check out the FAQ's below for information about scoring, rules and logistics.

---
Be sure to join our private Downhill24 Facebook Group to be the first to hear when we announce updates, share motivation and milestones, learn about your fellow DH24-ers and have fun!
---
New for 2019:
---
There are TWO categories for sign up:
---
ADULT/MIXED AGE TEAM (eligible for King of the Mountain Cup)
UNDER 16 TEAM (eligible for NEW Kid of the Mountain Cup-exact name TBD).
---
PLEASE NOTE: By selecting "Under 16 team," all team participants must be 16 years old or younger AND will not be eligible to compete for the adult/mixed "King of the Mountain Cup".
---
---
CORPORATE TEAMS
$3,000
No Fundraising min. Up to 12/team.
INDIVIDUAL TEAMS
$70
$250 Fundraising Minimum
16 & UNDER TEAMS
$70
$100 Fundraising Minimum
---
---
Registration Deadline is Sunday, February 24, 2019
---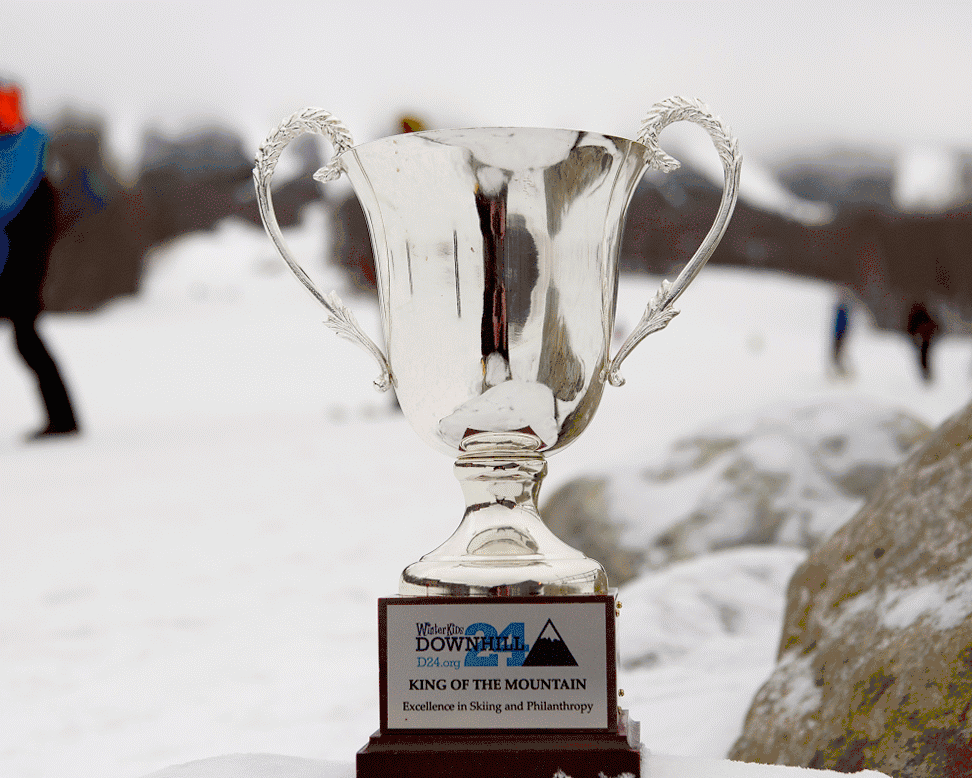 ---
CHECK OUT RESULTS & PHOTO GALLERY FROM 2018
---
---
Have Questions About Setting Up a Team?
Fill out the contact form below, and Mary-Theresa will get back to you as soon as possible.
Presented By:
---
Black Diamond Sponsors:
---
Blue Square Sponsors:
---
Green Circle Sponsors:
---
---
Corporate Teams
Photo Galleries From Previous Years