Starts in 1 Month, 11 Days
March 1, 2019
Sugarloaf Mountain
5092 Access Rd, Carrabassett Valley, ME 04947

The WinterKids 7th Annual Downhill 24 will be held on March 1-2, 2019 at Sugarloaf.
The 7th Annual Downhill 24 event will continue to encouraged comradery and fun the entire event with teams earning points for time spent on the mountain in addition to other activities. Exact scoring details and available activities will be released soon.

---
Be sure to join our private Downhill24 Facebook Group to be the first to hear when we announce updates, share motivation and milestones, learn about your fellow DH24-ers and have fun!
---
New for 2019:
---
There are TWO categories for sign up:
ADULT/MIXED AGE TEAM (eligible for King of the Mountain Cup)
UNDER 16 TEAM (eligible for NEW Kid of the Mountain Cup-exact name TBD).
---
PLEASE NOTE: By selecting "Under 16 team," all team participants must be 16 years old or younger AND will not be eligible to compete for the adult/mixed "King of the Mountain Cup".
---
CORPORATE TEAMS
$3,000
No Fundraising min. Up to 12/team.
INDIVIDUAL TEAMS
$70
$250 Fundraising Minimum
16 & UNDER TEAMS
$70
$100 Fundraising Minimum
---
---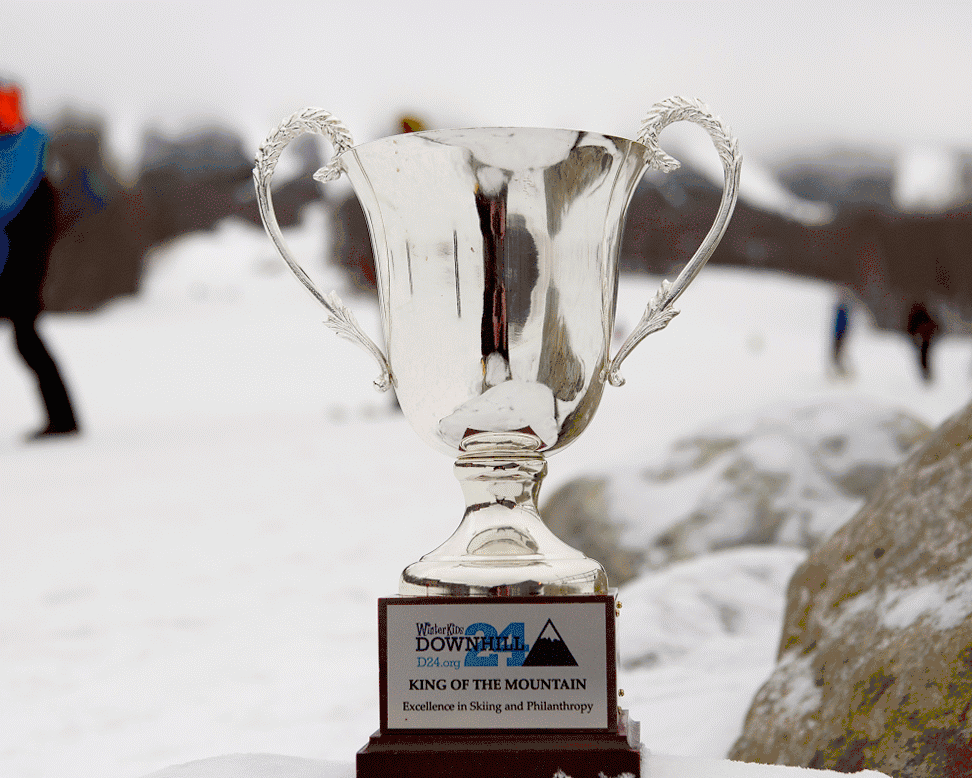 ---
CHECK OUT RESULTS & PHOTO GALLERY FROM 2018
---
---
Have Questions About Setting Up a Team?
Fill out the contact form below, and Mary-Theresa will get back to you as soon as possible.
Presented By:
---
Black Diamond Sponsors:
---
Blue Square Sponsors:
---
Green Circle Sponsors:
---
Photo Galleries From Previous Years