Michael & Barbara Peisner Nordic Fund
Established in 2013, The Michael & Barbara Peisner Nordic Fund helps children in greater Portland learn to cross-country ski.  Mike was a member of the WinterKids Board of Directors for seven years and served multiple roles on the board, including 2 years as President. The Peisners are avid winter enthusiasts and firmly believe in connecting kids who would otherwise not have the opportunity to try winter sports, recreation, and competition.
Through a collaboration with Portland Nordic and Portland Recreation, the Fund supports up to 10 children each year with transportation and equipment to participate in a 12-week cross-country program at the Riverside Golf Course in Portland.
George K. Scholarship Fund and Gear Giveaway
---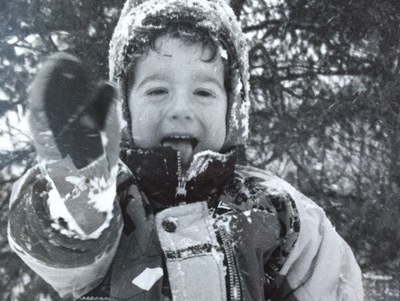 2009 – 2013
WinterKids' Cooper Campbell Day was an event to celebrate the life of Maine teen, Cooper Campbell, who was killed by a drunk driver on the Maine Turnpike in April of 2008. Steve Campbell, Cooper's father, says fifteen-year-old Cooper was an avid skier and snowboarder who "enjoyed winter with his whole heart and lived by the words 'live, learn, listen, leap, laugh, love, and leave a mark.'"
For 5 years, WinterKids and Shawnee Peak helped "leave a mark" for Cooper by bringing kids and families out on the slopes to learn and have fun together. Each year, from 2009 to 2013, 100 kids got a chance to try skiing and snowboarding for the very first time, with free lessons, rentals, and lift tickets donated by Shawnee Peak!
A Letter from Cooper Campbell's Dad
I've always known that WinterKids was a wonderful way for young people to get outside during the cold, long Maine winters.
I've long believed that – more than simply introducing kids to snowfields and ski slopes – WinterKids instills a great courage and confidence in children that serves them well for the rest of their lives.
My son Cooper was the ultimate WinterKid. He was often the first person on the chairlift in the morning and proved to be a strong negotiator for "c'mon, dad, just one more run" at the very, very end of the day. He was just graceful enough, just crazy enough, and just disciplined enough to be a joy to watch on any trail, on any mountain.
Tragically, during his freshman year at Cheverus High School, Coop was killed by a drunk driver. An incredibly vital, incredibly gifted, incredibly funny, incredibly hope-filled life cut way, way too short.
In seeking a way to create a truly life-affirming legacy for him, I looked all over the place, consulted friends, and made my short list. As soon as I learned more about WinterKids, my search was over.
The more I read about the program, the more I felt like the work of WinterKids mirrored the attributes of my boy. There's a robust nature to both. There's an explorer element to both. Ther is a sense of achievement and benevolence and laugh-out-loud spiritedness that both WinterKids and Cooper had in common that fueled my enthusiasm and created a connection for me that is both hilarious and healing.
Through Cooper Campbell Day over the past few years, more than 500 kids have had the chance to strap on skis and take their first runs. I've received letters from many of them (and many of their parents)…great stories of adrenaline, excitement, and kids rosy-cheeked and sound asleep in the backseats of their cars, happily, healthily exhausted from a day on the slopes.

Coop would have loved this. He would have been a great coach to youngsters just starting out. He had a reinforcing optimism that was infectious. He would be thrilled that kids would be honoring his memory by learning to do the things that he so much enjoyed.
My son and I would often talk about the value of "leaving a mark" and making sure that it's a good one. Through WinterKids, his mark can be experienced and celebrated for years to come.
For that and so much more, I am very grateful to the WinterKids organization, to the dedicated WinterKids team, and to all of the people who support WinterKids in many ways.
2013 – 2018
Created to honor former board member, George Kiesewetter, the George K Scholarship Fund & Gear Giveaway provided Passports, travel vouchers, and new and gently used equipment to 5 Maine kids annually from 2013 thru 2018 to help them learn a new winter sport. George has always wanted to get outdoor equipment into the hands of kids who need it most, and with the help of George's family, friends, and colleagues, WinterKids helped to make this wish a reality.