Welcome, Activity Maine Readers!
We want all Maine and New Hampshire families to build a better winter! That is why the WinterKids App is your connection to the great outdoors.
The WinterKids App is Your Family's ticket to Outdoor Winter Fun!
With free or discounted kid tickets for skiing, cross-country, snowshoeing, ice skating, retail and more!
Photo courtesy of WinterKids App Family Member, Deep Acharya, taken at Lost Valley Resort
Sample Offers
*
Here are just a few examples of the types of offers you'll have access to in the App…
Skiing & Riding – Free junior lift ticket with a paid adult
XC-Country Skiing & Snowshoeing – Free junior trail ticket with a paid adult
Ice Skating – Free child public skate session
Retail – Discounts on kids winter clothing and equipment
*Examples only. Offer details and terms vary by location.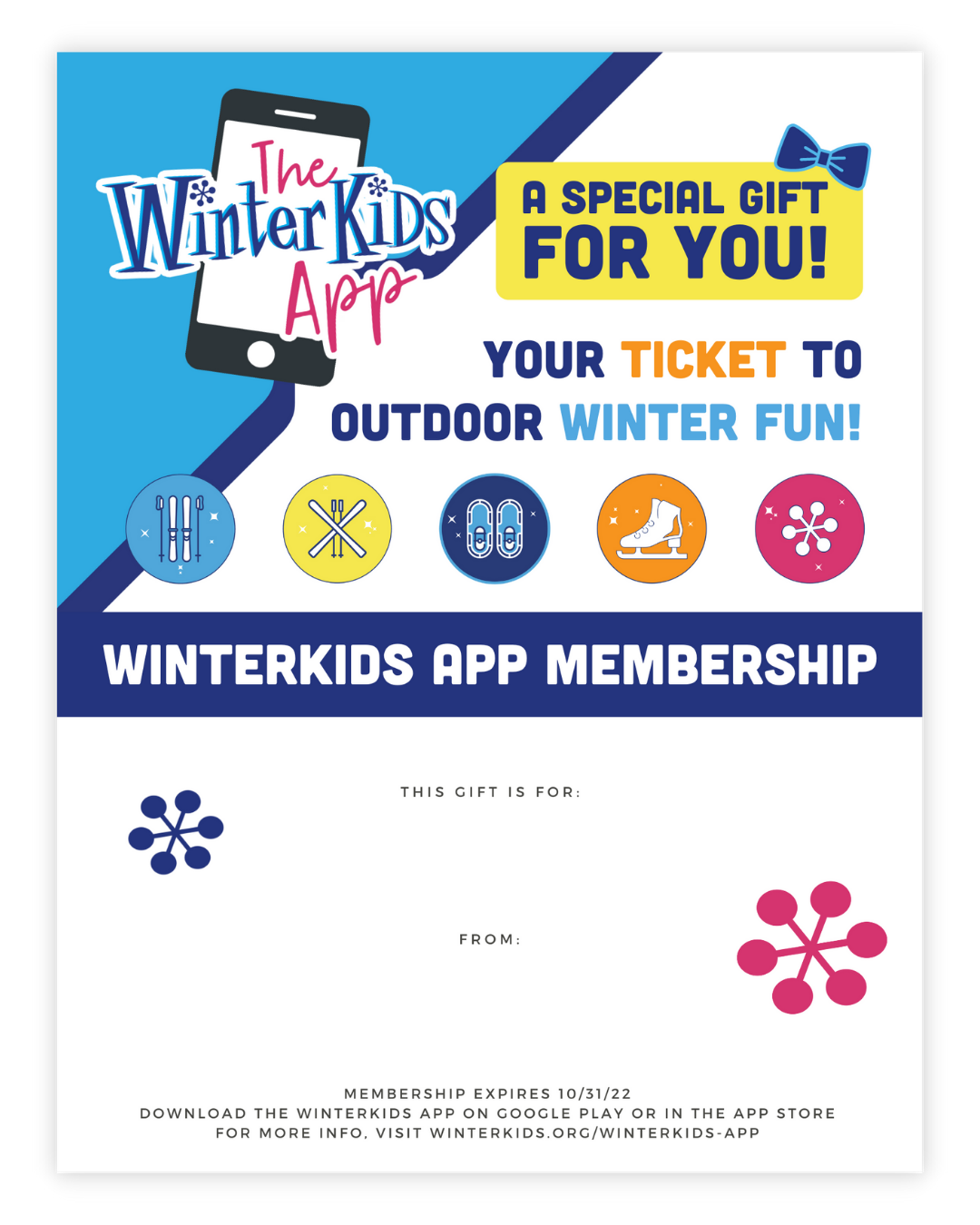 My kids went downhill skiing for the first time this year and loved it! We went many more times even after!

We were able to stretch our skiing budget and ski more days, and we were able to spend more money on food and extras while we were at the mountain.

We bought our daughter XC skis for Christmas and really loved trying all the participating trails from the App. Gotta say Carters XC is our fave!

We skied at areas we have never been to before. Would love to try different sports too, like snowshoeing.

My kids tried downhill skiing and loved it! We are looking forward to more skiing next winter.

It saved us money on lift tickets this year and got my kids into snowboarding.

This was so great this winter to beat those winter blues that my kiddos get. We will definitely be using it again.

My kids [tried] downhill skiing for the first time. We are excited for next year to try snowshoeing and cross-country skiing!

My kids are officially hooked on skiing! Thank you WinterKids!

Winterkids allows me and my family of 4 to alpine ski in a way that is affordable to us. The app makes it super easy to see what is available and where. The app has also allowed us to discover some ski locations that we wouldn't have thought of if we didn't find them through Winterkids.

We love the family days for skiing, the cost savings allows us to ski more each winter.

It a) sparked imagination and b) got us to try Alpine skiing and Nordic ski and ice skate in more places than we might have otherwise c) saved a little money.

We were able to ski affordably and wouldn't have gotten to do this without the app. We also tried ice skating for the first time.

We tried cross country skiing for the first time & we all liked it. Lots of fun & a great discount on kids rentals.