The WinterKids Winter Games inspired 7,332 students and 1,113 teachers and staff from every county in Maine to go for the gold in 2020!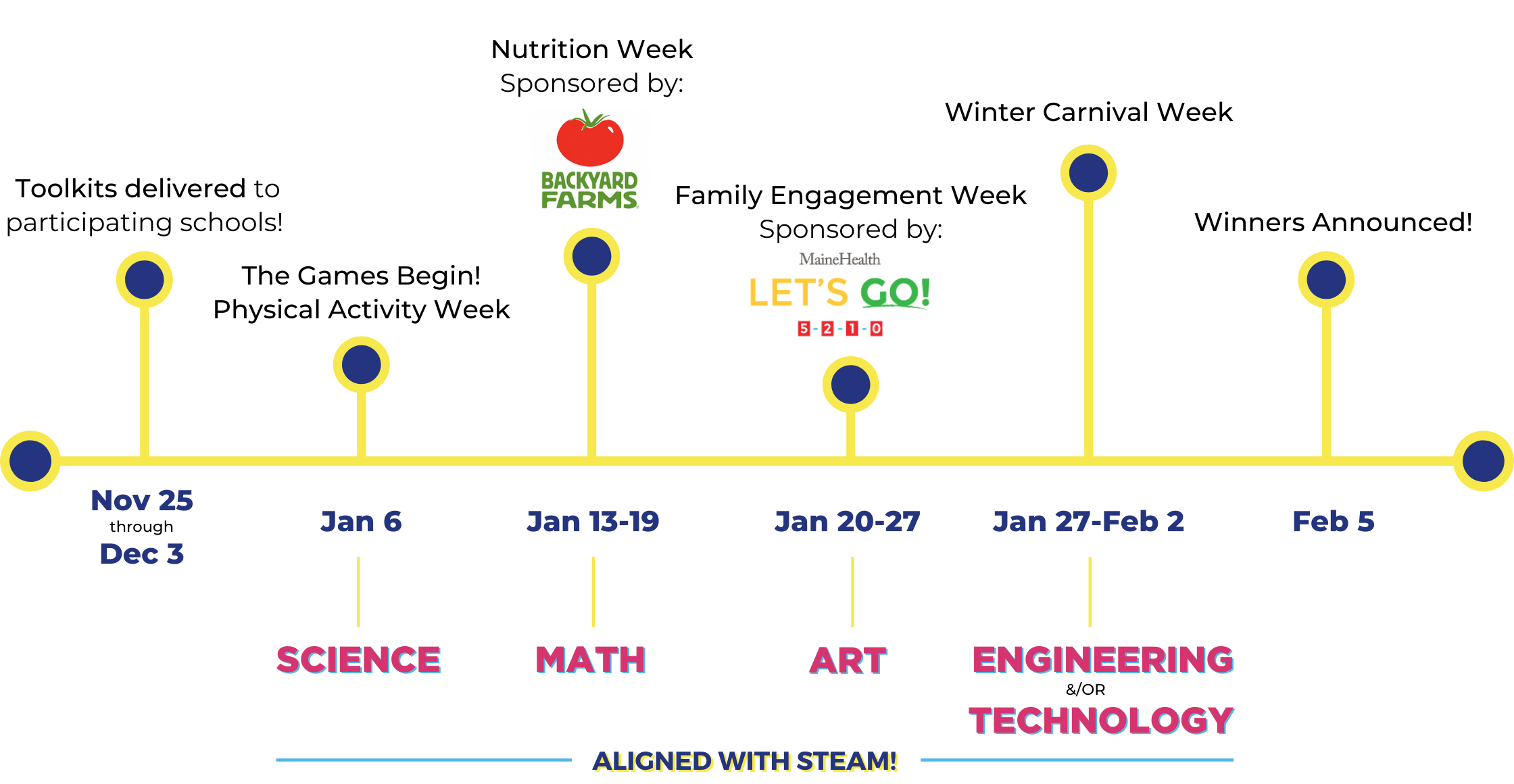 This year's WinterKids Winter Games theme is STEAM with each of the four weeks aligned with one of the subjects: Physical Activity-Science, Nutrition-Math, Family Engagement-Art, Winter Carnival-Engineering and/or Technology.
Scoring
New this year: schools will follow an easy-to-complete scoring rubric each week.
This may mean we have several schools in a tie at the end of the competition, but we have developed a fun and creative tie-breaker activity to see which school will rise to the top!
Official Playbook
Want More Details?
Download the official Winter Games 2020 Playbook, which includes all the details on scoring, tiebreaker, rules & regulations, and helpful tips on how your school can succeed each week!