At WinterKids, we believe that snowy fields and frosty playgrounds make the best classrooms! WinterKids helps teachers to get their young students outside and active more often during the school day with training and enrichment educational materials, technical support and resources, supplies and incentives.
---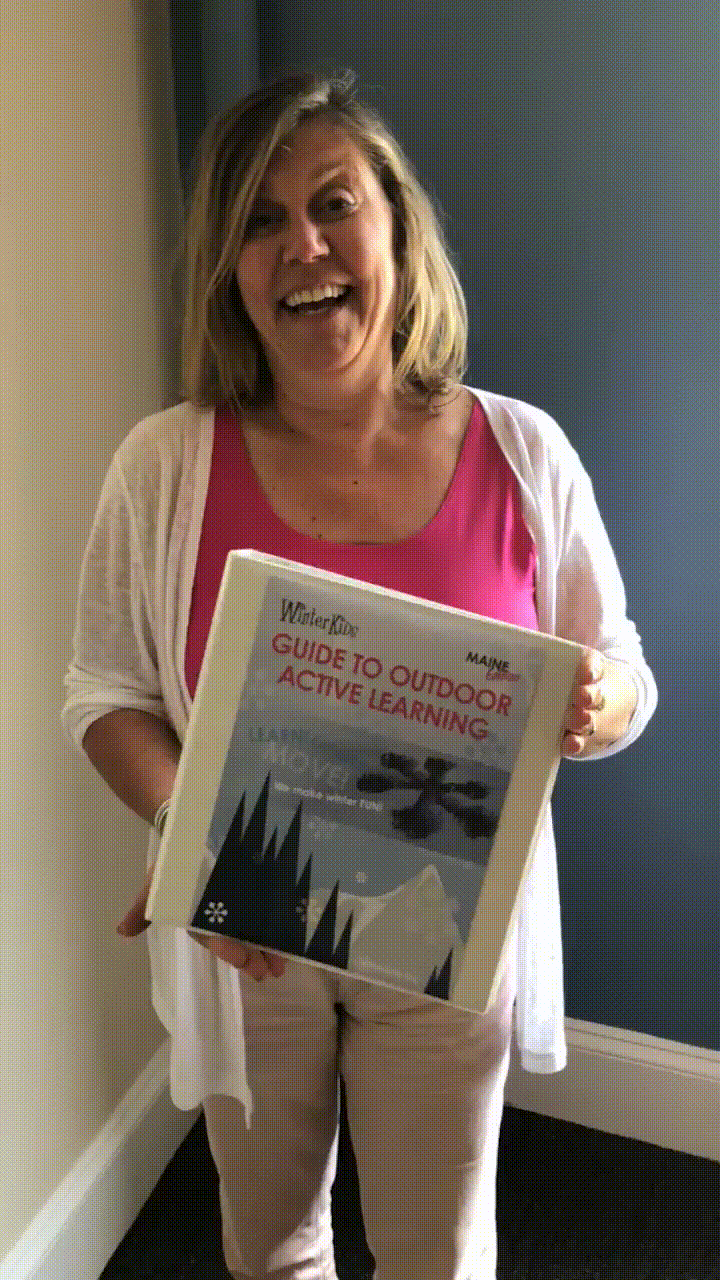 ---
WinterKids Guide to Outdoor Active Learning (GOAL)
---
Our Guide to Outdoor Active Learning (GOAL) for Preschool and Elementary children is the cornerstone of our work in schools. WinterKids makes it easy for you to integrate fun, outdoor activity into your preschool or elementary lesson plans—all while meeting education standards. Use the WinterKids GOAL on its own OR join the WinterKids Challenge!
---
WinterKids offers Maine & New Hampshire editions of the GOAL with alignments to state and national education standards.
The WinterKids Challenge – Kid-Centered & Teacher-Approved!
Classrooms enrolled in this challenge for pre-schoolers agree to complete outdoor, active lessons and activities from the GOAL during the winter season.
---
First-time teachers attend an in-person, regional training receiving toolkits and incentives. Returning teachers complete a webinar refresher and receive updated materials. The WinterKids Challenge allows pre-school children to receive more active academic opportunities in the winter and increases the concentration, learning capacity, physical activity and healthy behaviors of students. In 8 years of the WinterKids Challenge, over 31,000 kids and 2,459 teachers have increased their outdoor physical activity minutes by 2.4 million minutes using the WinterKids Guide to Outdoor Active Learning. Wow!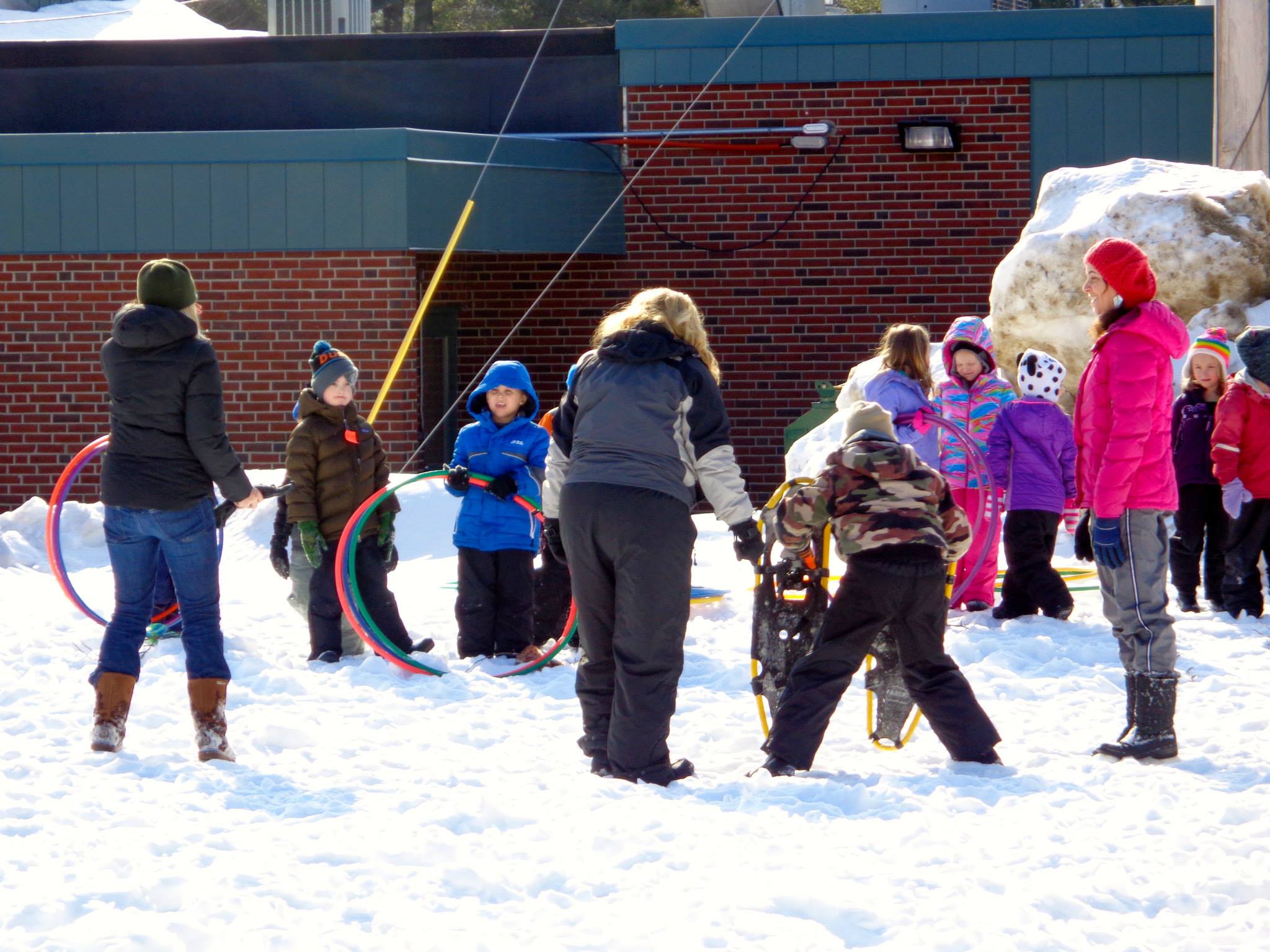 The WinterKids Challenge in Maine Schools won the Maine Public Health Association's Public Health Program of Excellence Award in 2016. The award recognizes one effective, efficient, evidence-based, and creative public health program each year.
The WinterKids Winter Games inspired 7,332 students and 1,113 teachers and staff from every county in Maine to go for the gold in 2020!
The community has been super excited, the whole school, there's been a different atmosphere and we're just really happy to be chosen to be part of this, this year.

Teacher / Leroy H. Smith School
Kudos to you and this organization for mapping out such a wonderful program for Maine schools. I have been blown away by every aspect of this initiative.
Principal / Waterboro Elementary School
Win or lose, this has been a wonderful experience for our staff and our community.

Principal / Ash Point Community School
Of course we want to win! But I feel like we've already won... It's an immediate result. You can see the difference in the kids."

Principal / Swan's Island School
Ok, first and foremost, this is the COOLEST program.  The amount of thought that has gone into it is incredible.

PE Teacher / Waterboro Elementary School
I am SO thankful for the impact this Winter Kids competition has on our kids. In this short time, the changes in attitudes, physical activity, even the helpfulness of students was very heart-warming.
Piscataquis Community Elementary School
Because of this competition, my family is now rethinking our snack choices and making healthier ones, our kids and community have formed a wonderful bond coming together for one goal, and you managed to get a Mom, who hates winter and the cold, outside embracing the beauty of Maine having fun with her kids.
How do you combine a community, school, home, nutrition, exercise, team, kids, parents, teachers, school spirit, awareness, and fun? Participate in WinterKids Winter Games!! Seriously had no idea how amazing this would be and what our community was capable of! The support and Camaraderie is incredible. What a positive experience this has been for our kids and all the parents too!

It has been inspirational to watch our community unite around a common purpose of healthy, active kids.

Assistant Principal / Waldo T. Skillen School
Let's just say several parents told me their students were sleeping better at night and at school we've had much less behavior issues this week! Two very big positives for WinterKids Winter Games challenge week #2!!
Principal / Miles Lane Elementary
This was truly an inspiration to the kids, staff and families to embrace the winters here in Maine, more than they already have.
School Nurse / Dayton Consolidated School