Move, Learn, Explore!
At WinterKids, we believe that snowy fields and frosty playgrounds make the best classrooms! WinterKids helps teachers to get their young students outside and active more often during the school day with training and enrichment educational materials, technical support and resources, supplies and incentives.
---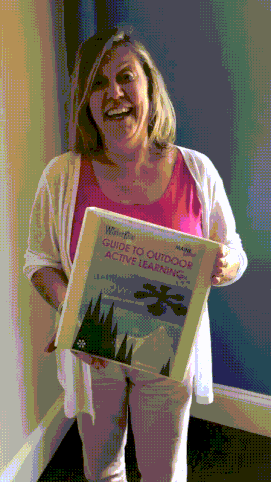 ---
WinterKids Guide to Outdoor Active Learning (GOAL)
---
Our Guide to Outdoor Active Learning (GOAL) for Preschool and Elementary children is the cornerstone of our work in schools. WinterKids makes it easy for you to integrate fun, outdoor activity into your preschool or elementary lesson plans—all while meeting education standards. Use the WinterKids GOAL on its own OR join the WinterKids Challenge!
---
WinterKids offers Maine & New Hampshire editions of the GOAL with alignments to state and national education standards.
Purchase a Copy of GOAL for Your Classroom:
The WinterKids Challenge – Kid-Centered & Teacher-Approved!
Classrooms enrolled in this challenge for pre-schoolers agree to complete outdoor, active lessons and activities from the GOAL during the winter season.
---
First-time teachers attend an in-person, regional training receiving toolkits and incentives. Returning teachers complete a webinar refresher and receive updated materials. The WinterKids Challenge allows pre-school children to receive more active academic opportunities in the winter and increases the concentration, learning capacity, physical activity and healthy behaviors of students. In 8 years of the WinterKids Challenge, over 31,000 kids and 2,459 teachers have increased their outdoor physical activity minutes by 2.4 million minutes using the WinterKids Guide to Outdoor Active Learning. Wow!
The WinterKids Challenge in Maine Schools won the Maine Public Health Association's Public Health Program of Excellence Award in 2016. The award recognizes one effective, efficient, evidence-based, and creative public health program each year.
WinterKids Winter Games
This year, the WinterKids Winter Games will inspire 32 elementary schools*, 450 teachers, and 8000 students to go for the gold!
[testimonial_rotator id="12198″]