What is the WinterKids Downhill 24?
The WinterKids Downhill 24 is the ONLY 24-hour ski and snowboard challenge in Maine, and the premiere winter fundraiser in the state.
It is also the one and only time you can ski under the lights at night at Sugarloaf! YES – our friends at Pike Industries and United Rentals ship up the lights exclusively for WinterKids each year.
This highly anticipated event has become THE winter experience to participate in for Mainers and ski/snowboard enthusiasts throughout the Northeast. Not only does it push your endurance capabilities throughout the festivities, but it also raises critical funds and awareness for the only nonprofit in Maine and New Hampshire dedicated exclusively to increasing outdoor physical activity in children and families during our longest, most sedentary season.
For our 10th Anniversary, we are adding new elements and celebrating in a big way!

In honor of our 10-year event anniversary, we have a record-breaking goal to reach $1 Million for WinterKids Programs. We have big plans for the funds! CLICK HERE to learn all about the Downhill 24 Outdoor Fund, and all the ways your support impacts children in Maine and beyond.

To celebrate, we will welcome more participants to the Downhill 24 by offering two tracks for participation – DAY TIME ONLY or 24-HOURS – CLICK HERE for details and more information.

Participants on 24-Hour teams can opt into a new, exciting element of the Downhill 24—a skin-up/hike challenge. Your mission, if you choose to accept it, is to skin/hike to the top of the Double Runner lift and ski down, once an hour. You'll earn DOUBLE the points for each trek you make per hour – a great way to ensure your team stays at the front of the pack. CLICK HERE for more details and for an overview of how to accrue points.
When the event wraps up at 9 a.m. on Saturday, go shower, rest, and get ready to celebrate. On Saturday evening, WinterKids will host a concert celebration in the King Pine Room at 7:30 p.m. The fun begins with Elec Simon & Friends (you might remember them from the prize ceremony a few years back!), followed by the big reveal of our total, and we will cap off the evening with Maine favorite, The Mallett Brothers Band!
GET
PSYCHED!
PRESS PLAY to check out our recap video from the 2020 Downhill 24 event!
How to Participate in the WinterKids Downhill 24
Details subject to change.
5:30pm – 8:30pm Pre-Registration in the King Pine Room
Drink tickets available, small snacks/appetizers
7:30am Registration open for all in the King Pine Room
8:30am Opening Ceremonies on The Beach
9:00am Competition Begins at the Super Quad
Skin Up Begins at the bottom of the Narrow Gauge Trail
10:30am – 2:30am RACE ARENA OPEN
Check the schedule for designated team times in the Race Arena
3:45pm Last Chair for Day Only Participant
Check-in for Inflatable Tournament
Grooming on Mountain
5:00pm Lifts open up again for 24-Hour Teams
BIBS must be on – visible by security or you will not be allowed on the lift
6:00pm – 8:30pm Dinner available for 24-Hour Teams in King Pine Room
10pm – 5am Mid-Mountain Party
Pizza & Donuts at Midnight
Coffee all night
8:30am Final lap & countdown
9am Event complete
2pm – 4pm 24 hour gifts handed out at table in Narrow Gauge Room
6pm – 730pm VIP Cocktail Reception & Fundraising Awards
7:30pm – Midnight Concert Celebration in King Pine Room (CLICK HERE FOR INFO & TICKETS)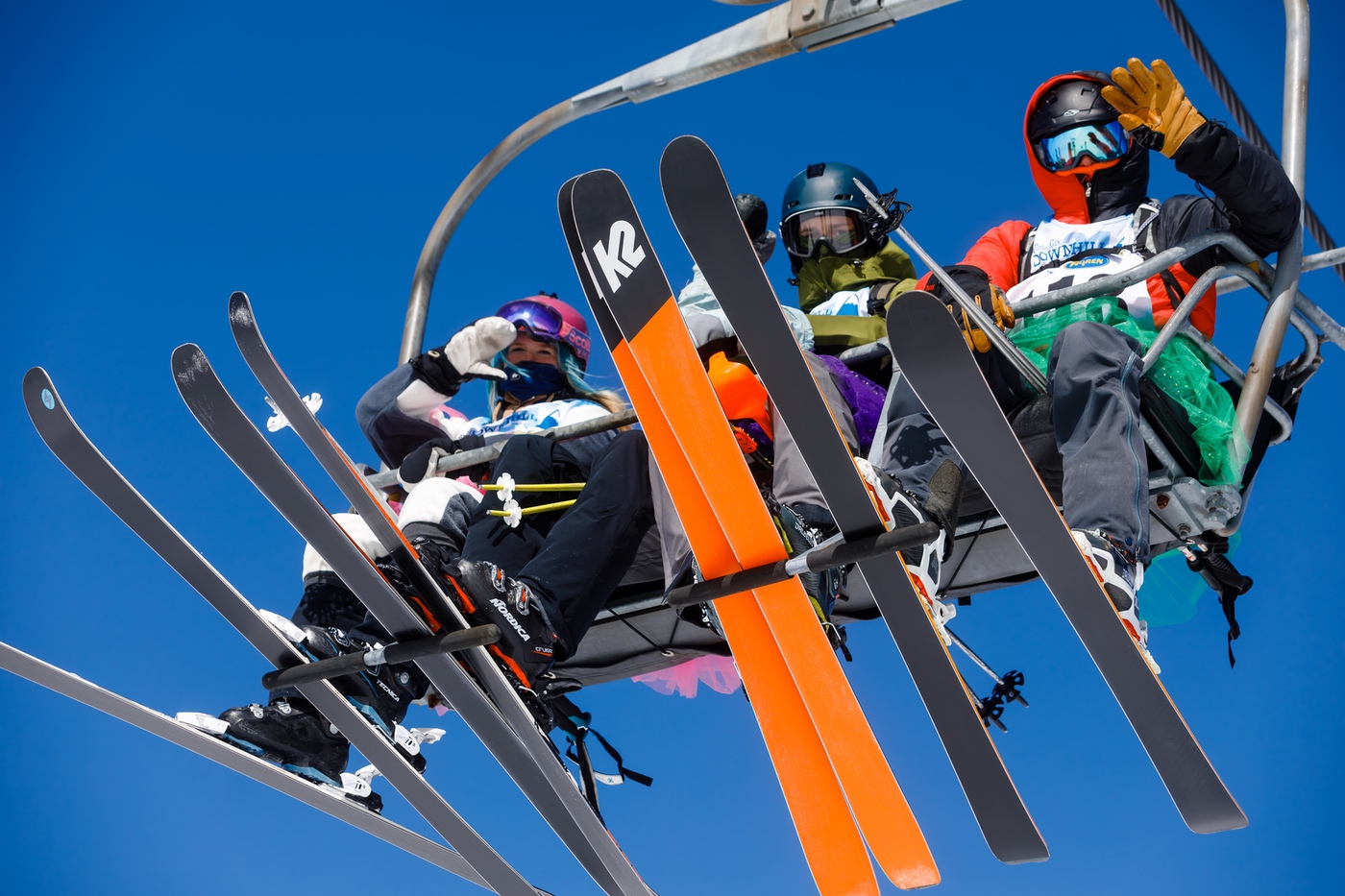 Platinum Prize Sponsor
& Founding Partner
Saturday Night Celebration Sponsor:
Mid-Mountain Party Sponsor:
Obstacle Course Tournament Sponsor:
Medical Support Provided By:
AV/Entertainment Support: