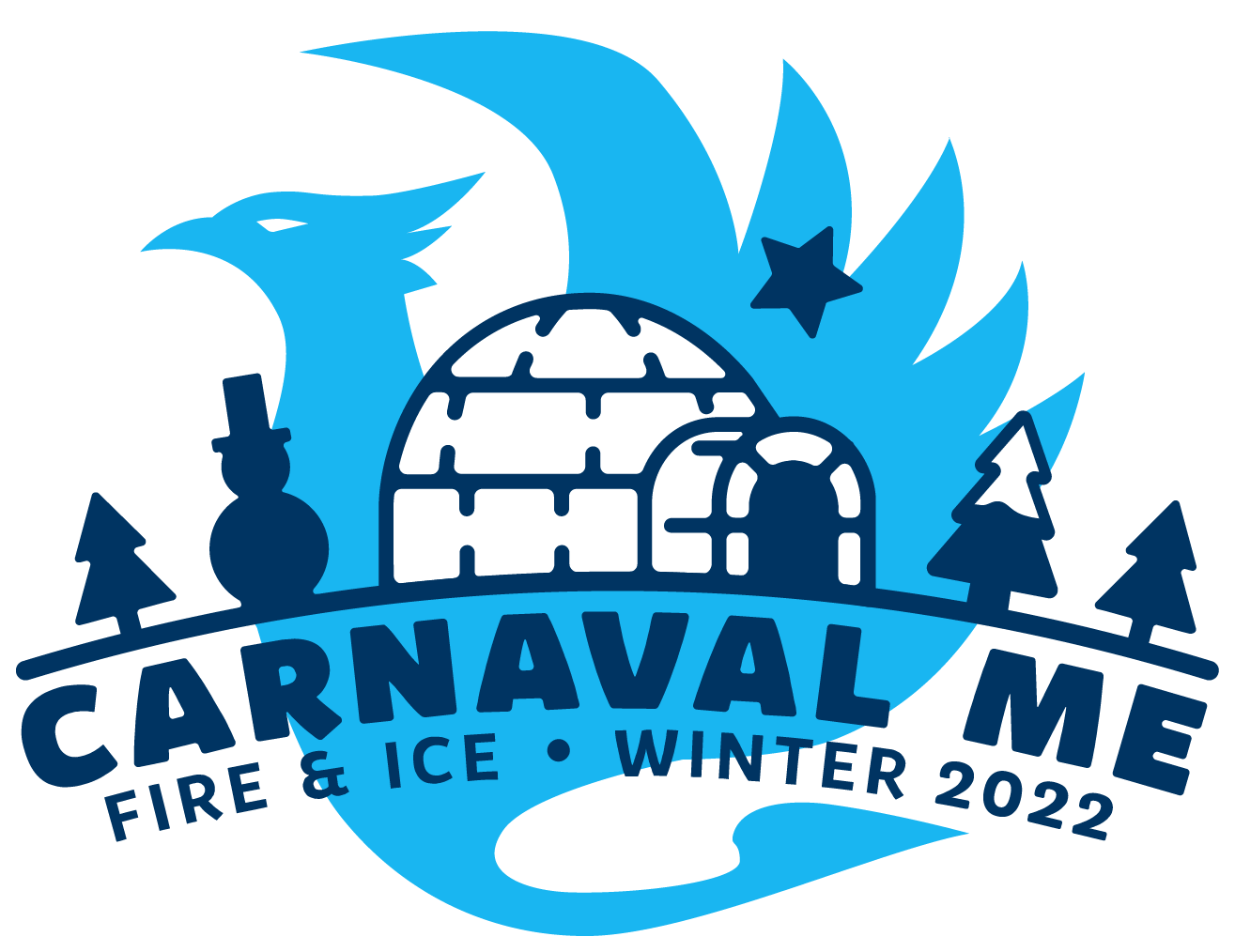 Carnaval Maine Returns for 2022
After a hiatus due to the pandemic, Shamrock Sports & Entertainment brings winter festival back to Portland to benefit WinterKids
FOR IMMEDIATE RELEASE
Media Contact:
Angie Helton
angie@nemediaassociates.com
(207) 653-0356
PORTLAND, Maine (November 10, 2021)—One hundred years after Portland celebrated its inaugural winter carnival, the party is back and bigger than ever. Carnaval Maine 2022—Fire and Ice—returns to Portland's Eastern Promenade February 17 – 26, 2022 for a spectacular series of events and epic experiences to celebrate Winter in Maine.
Shamrock Sports & Entertainment, creator and operator of Carnaval Maine, will transform venues throughout Portland into a winter wonderland, with activities and attractions to appeal to Mainers and visitors alike. Carnaval Maine is supported in part by a grant from the Maine Office of Tourism and is sponsored by Norway Savings Bank and L.L. Bean.
"Our theme, Fire and Ice, evokes Portland's phoenix, a symbol of perseverance, which seems fitting during these unprecedented times," said Brian Corcoran, CEO, and Founder of Shamrock Sports & Entertainment. "Just as they have many times before, our people have persevered through this pandemic, and will come together to showcase our award-winning culinary, arts, and craft communities while delivering economic impact when the region needs it most."
"Maine's reputation as a four-season destination is enhanced by events like Carnaval. It will be an opportunity for people to visit Maine in the winter, enjoy a signature event, and experience all Maine has to offer from the best brewers and chefs to a variety of snow sports," said Steve Lyons, director of the Maine Office of Tourism.
The celebration, expanded to ten days, kicks off with the Fire and Ice Gala, a ticketed event. Guests will arrive by the Narrow Gauge Railway to the Eastern Promenade, where they will enjoy an evening of craft brews, cocktails, and wine paired with local cuisine.
New for 2022 is the Carnaval Snow Stage thanks to the generosity of Norway Savings Bank, which will feature a wide array of live entertainment throughout the ten-day event. During the day, family-friendly programming including circus acts, theatrics, and music will be featured, while evenings will shift to popular local and regional bands who will turn up the volume for the adults.
Here is a list of some of the entertainment for Carnaval ME 2022:
Motor Booty Affair
Hello Newman
Jason Spooner Band
VIVA and the Reinforcements
Children's Museum + Theatre of Maine
Firefly of Penobscot Nation
Subzero Ice Carvings
"While the images that come to most people's minds when they think of Maine are summer views of our coastline and lighthouses, Mainers know our state is amazing in all four seasons," said Dan Walsh, President of Norway Savings Bank. "Norway Savings Bank is pleased to support Carnaval Maine and to help locals and visitors alike celebrate the beauty and fun of a Maine winter."
The L.L. Bean WinterKids Fun Zone will provide fun, unique and family-friendly activities including a snowshoe obstacle course, Bean Boot toss, and more.
"We're a Maine-based company that enables and inspires people to be outsiders, especially in winter," said Kathryn Pratt of L.L. Bean, Presenting Partner and Official Outfitter of Carnaval Maine. "We believe winter in Maine deserves to be celebrated and are excited to be part Carnaval ME."
Throughout the week, live music, art installations, light shows, a rail jam competition by Sunday River, and special events will take place throughout the city. Professional ice and snow sculptors will wow the crowd with live events, offering a world-class experience for people of all ages. Bites and Brews will once again bring award-winning chefs and craft brewers together for made-in-Maine pairings sure to delight the most discerning palates. Many events will take place under the Carnaval Igloo.
"Skiing and snowboarding are staples of winter fun in Maine," said Dana Bullen, President of Sunday River Resort. "We're proud to bring the signature Sunday River ski experience to the slopes of the Eastern Promenade with several terrain park rail jams at Carnaval Maine."
WinterKids, a Maine-based non-profit helps children develop healthy lifelong habits through education and fun, outdoor winter activity, is the 2022 beneficiary of Carnaval Maine. In 2020, Carnaval Maine raised $25,000 for WinterKids and expects to exceed that in 2022.
"We are honored to again be selected as Carnaval Maine's beneficiary," said Julie Mulkern, Executive Director of WinterKids. "We create opportunities for children to be active and healthy in the outdoors, and Carnaval helps highlight the fun to be had during our coldest months."
For more information or to purchase tickets for Carnaval Maine events, visit https://www.carnavalme.com/.
ABOUT SHAMROCK SPORTS & ENTERTAINMENT
Shamrock is a premier sports and entertainment sales and marketing agency led by former NASCAR and Fenway Sports Management Executive Brian Corcoran. Founded in January 2010 and headquartered in Portland, Maine, Shamrock specializes in strategic sponsorship and multi-media sales, naming rights as well as other consulting services. Clients have included NASCAR, NBA, Invictus Games (founded by Prince Harry), Professional Bowlers Association (PBA), Rugged Maniac, America East Conference, and FanBeat. In 2019, a new division, Shamrock Signature, was launched with a focus on LIVE events and experiences as well as original programming and production including but not limited to PGA Live + Work in Maine Open, Portland Pops, and Carnaval Maine.