We've been privileged to partner with Acadia Insurance for several years thanks to their support for many different WinterKids initiatives, including sponsorship of License to Chill and participation in the Downhill 24, two of our most important annual fundraising initiatives.
To learn more about the importance of giving back as part of their company culture, we recently connected with Jonathan Becker, Regional Vice President and Branch Manager, and Jennifer Towne, Assistant Vice President of Marketing, for a quick interview. Here's what they had to say…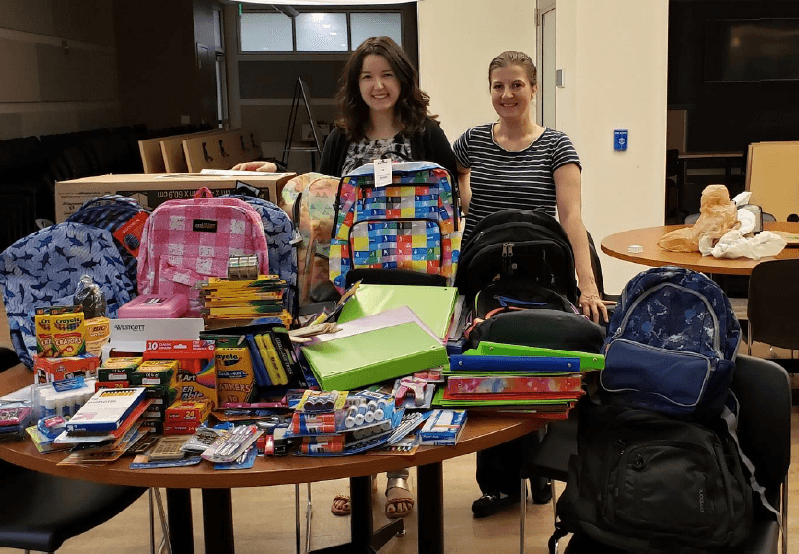 Tell us how you became involved as a partner with WinterKids.
(Jonathan): About five or six years ago, one of my friends was heavily involved with WinterKids as a board member and shared what their organization was doing with WinterKids. I started to become interested in what Acadia could potentially do to help as well because, at that time, we were changing direction in how we were partnering with nonprofit and community organizations in order to make more of an impact.
We wanted to make sure that what we did was meaningful, and would prefer to teach people how to fish rather than simply giving them a fish. We felt that partnering with WinterKids would help us make a strong commitment to getting people outdoors and living healthier lifestyles and eating properly. That was something that really spoke to us as we changed our corporate stance.
Acadia certainly models giving back and community involvement. WinterKids has enjoyed help from groups of Acadia volunteers for several years. Tell us more about your philanthropic and community initiatives.
(Jennifer): What makes Acadia unique is that we empower our employees to help make decisions on where we contribute funds or even where we volunteer. We do that through grassroots efforts among our employees. We have a charitable committee in Maine, and we have committees in each of our branches in the states in which we're located, and the committees are responsible for selecting the charities based on how they help advance their local communities or target groups, whether it be by helping their target markets find employment or help with other developmental opportunities, or even if it's outdoor skills like WinterKids.
Since 2010, we've donated over $600,000 to charities locally, and our employees have contributed over 3,500 volunteer hours in that same time period, so we're really focused on continuing to encourage and enable our employees to get involved.
The way we structure our charitable and philanthropic giving is really a mirror of our parent company, Berkley's effort and their decentralized operating structure that allows Acadia to make decisions locally. And so it's Berkley enabling us to be able to give back locally as well.
How has the Downhill 24 brought together Acadia employees statewide and beyond?
(Jonathan): We're getting more and more interest every year with people wanting to participate in the Downhill 24. So when we first started, we only had one team. We're now up to two teams, and we've been doing that for the last three years. We're hoping to pull together a third team next year, because a lot of our insurance agents, who are our customers, want to participate.
We have been structuring each of our teams with 50% key employees and 50% customers (our customers are insurance agencies throughout the region). It allows us to really share what WinterKids does, and it broadens the message beyond the Portland area to the entire state we operate in. My team is just Mainers, but our second team has a lot of skiers and riders from outside the state. So it's actually shining a light on WinterKids outside of Maine too, which is cool. It's really gathering a lot of steam, and a lot more people want to give to WinterKids and be a part of giving back to this great organization through involvement in the Downhill 24 teams.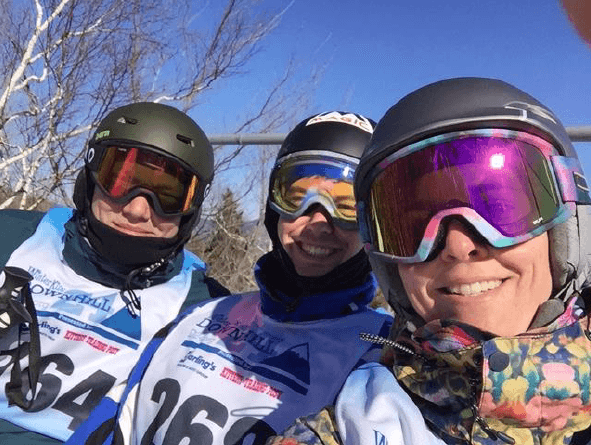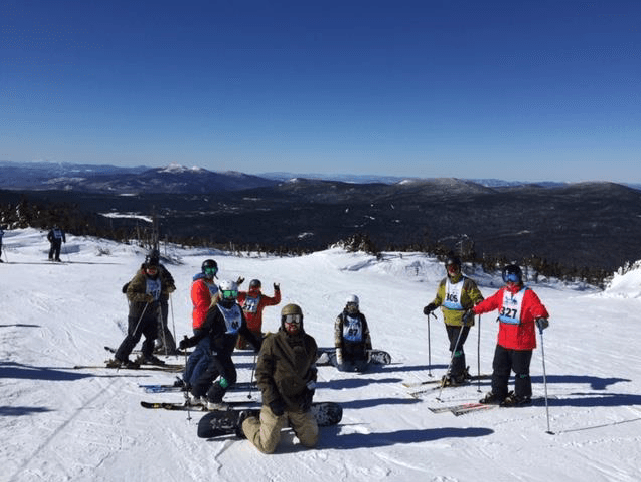 I hear you've been bringing in some people from New York who have wanted to ski Sugarloaf too?
Yes! The third team I mentioned previously will allow us to actually bring New Yorkers to Sugarloaf. Everyone's heard about the mountain, but a lot of people have never actually visited during ski season. So I think it's going to be a great opportunity for us to bring some people to the mountain that have never seen it and experienced it in a really special way, too.
We are so grateful for Acadia Insurance's ongoing partnership! To learn more about them, visit AcadiaInsurance.com.