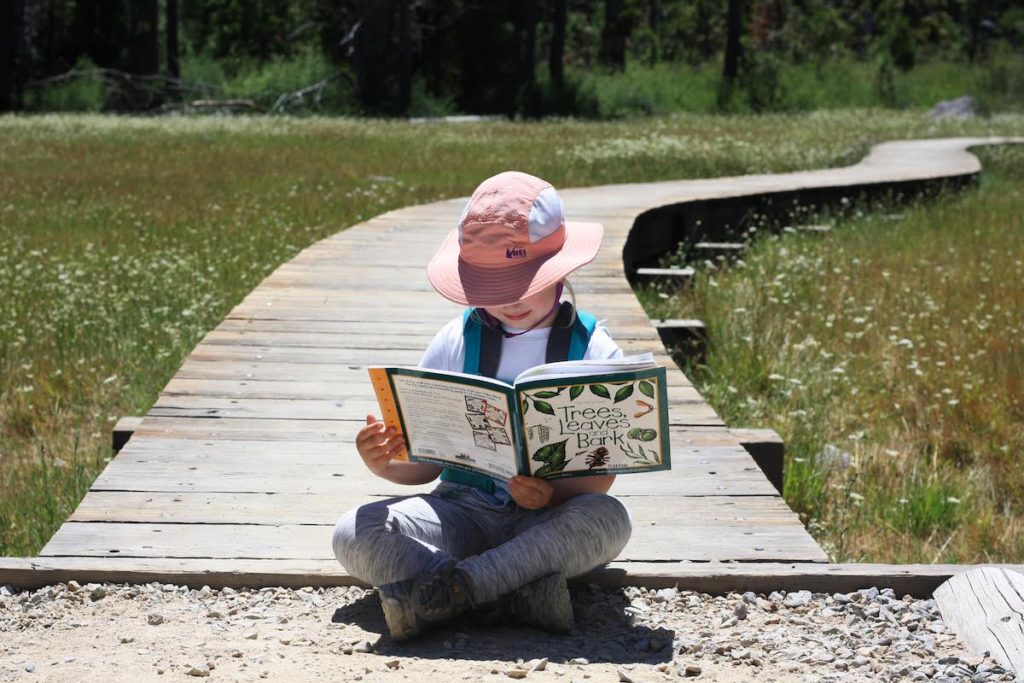 by Diane L. Burns, Illustrated by Linda Garrow
Most appropriate for ages: 4+
Trees, Leaves and Bark, A Take-Along Guide is a great book to bring along on fall hikes, nature walks, or even while you're out raking in your yard – invite your kids to use the guide to help them identify the types of leaves they find.
The trees included in this book are: Aspen, Willow, Cottonwood, Juniper, Paper Birch, Shagbark Hickory, Maple, Oak, Eastern White Pine, American Sycamore, Ash, Eastern Larch, Northern White-Cedar, Lodgepole Pine, Ponderosa Pine, and Douglas Fir. There are also a few tree-inspired activities.
For each tree, there are sections with information and illustrations about:
Why our WinterKids love this book: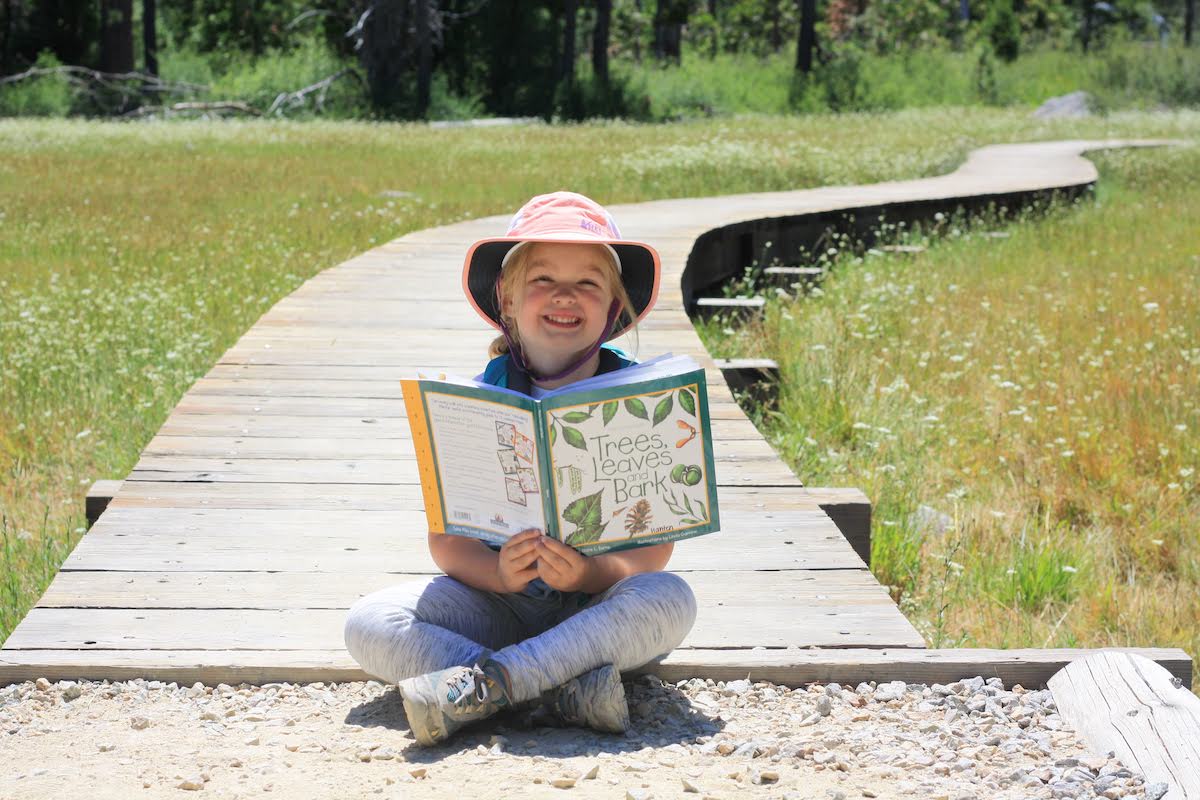 Parents' (& Teachers!) Book of the Month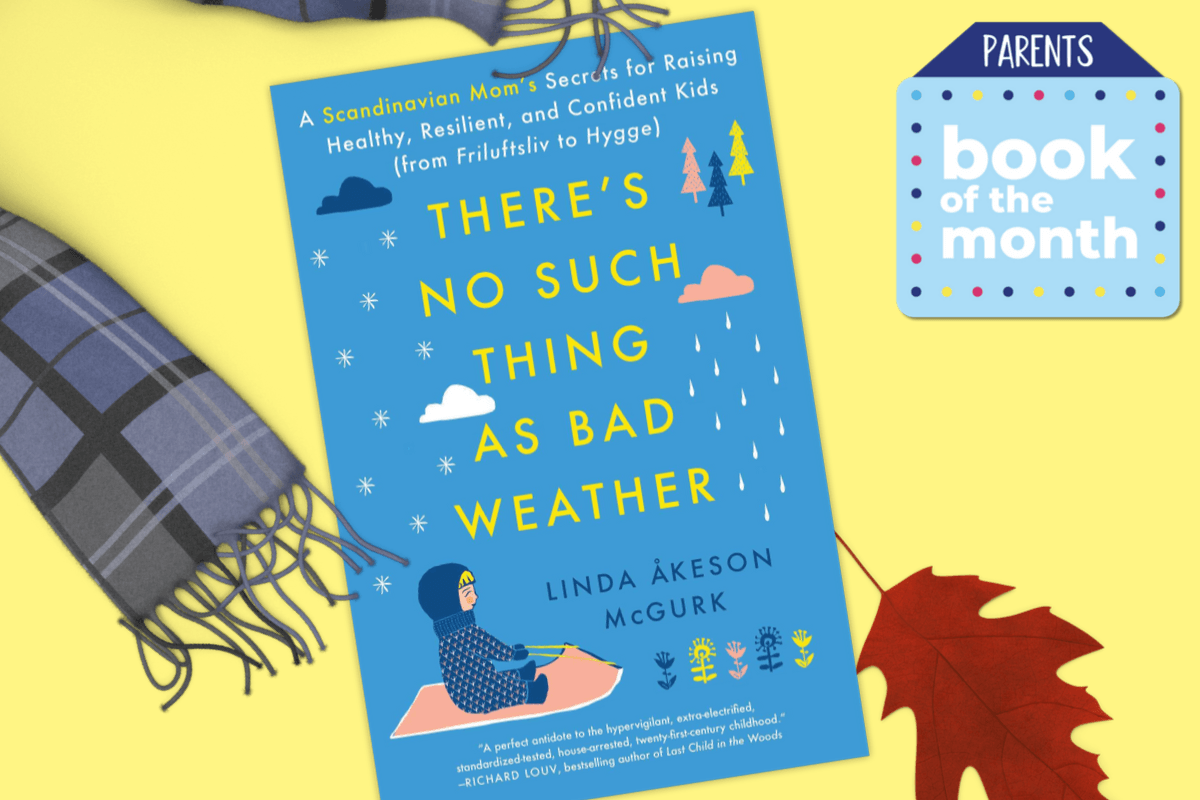 by Linda Akeson McGurk
If you haven't read There's No Such Thing as Bad Weather already, we recommend putting it towards the top of your list as you prepare for the cooler months ahead!
The author, who was raised in Sweden, is now raising her children in the United States and noticed a huge difference in the amount of time children get to spend outside in both countries. In her book, she shares about the Scandinavian philosophy that can help us incorporate spending more time outdoors into our daily rhythm, no matter the weather, and ultimately raise healthier and happier children who are good stewards of our earth. So much of our mission at WinterKids aligns with the main message of this book. We hope it will empower you to help get your kids outdoors more often this fall and winter.
Additional Resources
The author's blog, Rain or Shine Mama, is also a wonderful place to go for more resources!