DESIGNED FOR
Many Grade Levels
Thank you to the wonderful teams of teachers from: Glenburn Elementary in Glenburn, Maine, Bay Ridge Elementary in Cutler, Maine, and Dr. Levesque Elementary in Frenchville, Maine, that contributed to this activity during the 2020 WinterKids Winter Games!
In this activity, students make volcanoes with snow and a few other ingredients. While creating their volcanoes, they will explore the states of matter – including solids, liquids, and gasses! This is a fun and engaging opportunity to study science and math outdoors. It may even become one of those favorite activities that your learners will ask to do again and again!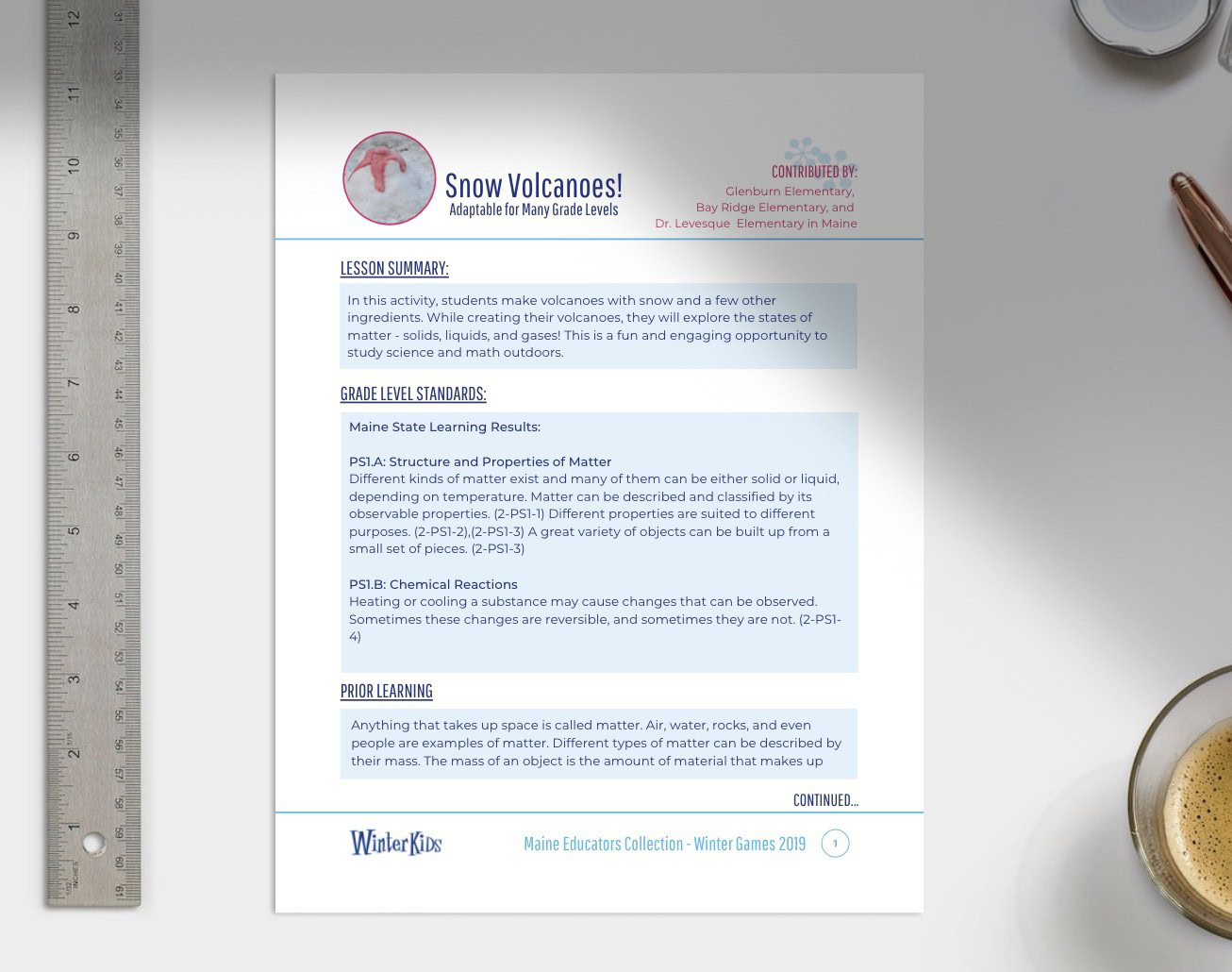 Find more activities like this for your classroom or family in our WinterKids Guide to Active Outdoor Learning (GOAL) for Pre-K & Elementary!