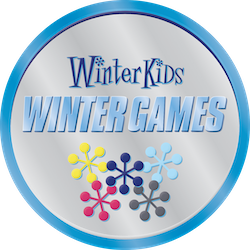 The WinterKids team hit the road the week of December 13, 2022, to deliver Winter Games toolkits to the 22 schools across Maine that will be participating in our 2022 Competitive Track!
We couldn't wait to share these incredible kits that included the WinterKids Learn Outside Guide, a backpack filled with outdoor essentials for the teachers (thanks to Kittery Trading Post), a life-size Winter Games Mascot (Jack the Yeti!), weekly incentives, and tons of supplemental resources that will help them go for the Gold in January 2022!
This is one of our favorite times of the year, and truly enjoyed seeing everyone's smiling faces!
In January 2022, over 10,000 kids and teachers will be participating in the 5th Annual WinterKids Winter Games! They will complete 4 weeks of WinterKids "Olympic" Winter Games challenges with their friends and families, and YOU can play along too! Learn more about our Play-Along track and join the fun at: https://winterkids.org/winter-games/