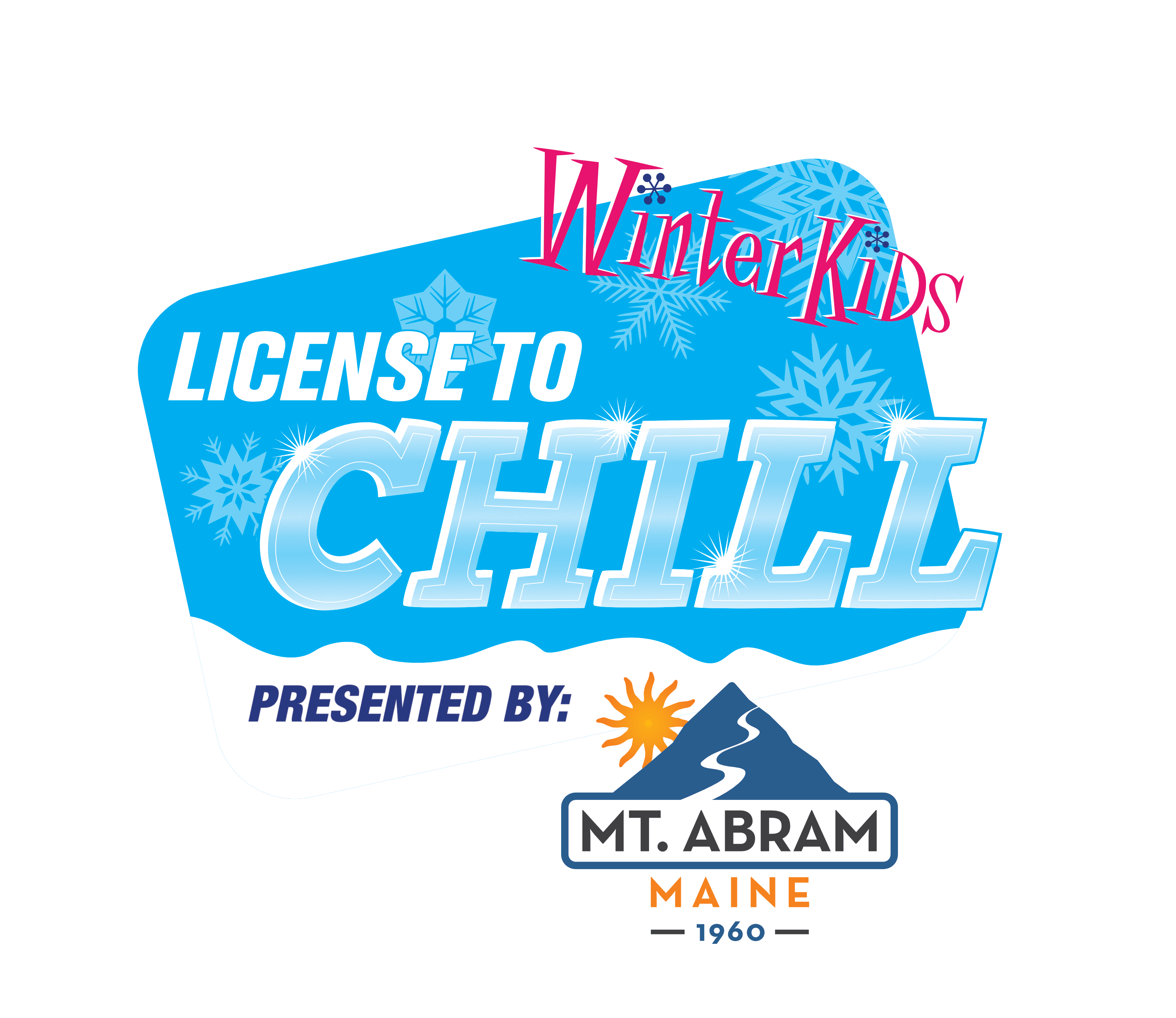 WinterKids To Celebrate the 11th Annual License to Chill with A Live Auction at Portland House of Music
FOR IMMEDIATE RELEASE
Media Contact:
Julie Mulkern, Executive Director
(207) 871-5700 x102 or (207) 671-4661
jmulkern@winterkids.org
November 2, 2022 – Presented by Mt. Abram, WinterKids will celebrate the 11th anniversary of their License to Chill fundraiser on Thursday, November 10, 2022 at Portland House of Music.
The Coast 93.1 Morning Show's Blake & Kelly host the evening which includes music with JC and the Elvis Experience, drink specials from Allagash, food by Portland Pie Co, Eighty-Eight Donuts, and Buffalo Wild Wings. The evening also includes a live auction with Blake and Kelly. The organization will be auctioning of 12 big-ticket items, including:
First Tracks Experience for 10 donated by Sugarloaf Mountain
Family Adventure Snowshoe 4-Pack donated by L.L.Bean with a WinterKids App Family Membership
A Coast 93.1 Morning Show Experience donated by Blake & Kelly
Weber Grill donated by Agren
Casco Bay Private Boat Excursion donated by Dyana & Kerry Tull
Yeti Cooler filled with craft brews donated by Kittery Trading Post & local breweries
Canada Goose Down Jacket donated by Kittery Trading Post
Boston Bruins Tickets donated by Derrick Hill
Specialized Rockhopper Hard Trail Mountain Bike donated by Sidecountry Sports
Custom Skis or Snowboard donated by West Mountain Ski Co. and Winterstick
A New Hampshire Log Cabin in the Woods Getaway donated by Keri Bassingthwaite
A lake house stay near Shawnee Peak donated by Marilyn Harrington
Tickets are on sale at winterkids.org, and at the door the evening of the event starting at 6 p.m. Wear your favorite winter hat for a chance to win a custom Downhill 24 Seabag, an L.L.Bean duffel, or an L.L.Bean & WinterKids branded fleece blanket.
A virtual silent auction with over 100 items is currently underway online. Items include home goods, travel experiences, self-care items, local restaurants, and holiday gifts. To sign up, go to winterkids.org. The silent auction ends at 7:30 p.m. on Thursday, November 10.
All money raised benefits WinterKids Programs to help kids stay active and healthy outdoors in the winter and year-round.
ABOUT WINTERKIDS
WinterKids is the nonprofit organization that helps children develop healthy lifelong habits through education and fun, outdoor winter activity. The organization delivers innovative outdoor programs for families, schools, and communities statewide to upwards of 45,000 kids annually. WinterKids' Major Community Sponsor is L.L.Bean. WinterKids' Supporting Sponsors are Agren, CMP, Harvard Pilgrim Health Care, WEX, and WMTW 8 and The CW.
ABOUT WINTERKIDS LICENSE TO CHILL
WinterKids 10th Anniversary License to Chill Event is presented by Mt. Abram. Snowman Sponsors are Acadia Insurance, Bangor Savings Bank, Smith & Wilkinson, Sidecountry Sports, Kittery Trading Post, Portland Pie Company, and PTC. Snowball Sponsors are Chalmer's, Revision Energy, and Town & Country Federal Credit Union. Event partner is Portland House of Music. Food and beverage partners are Allagash Brewing, Portland Pie Co., Buffalo Wild Wings, and Eighty-Eight Donuts.