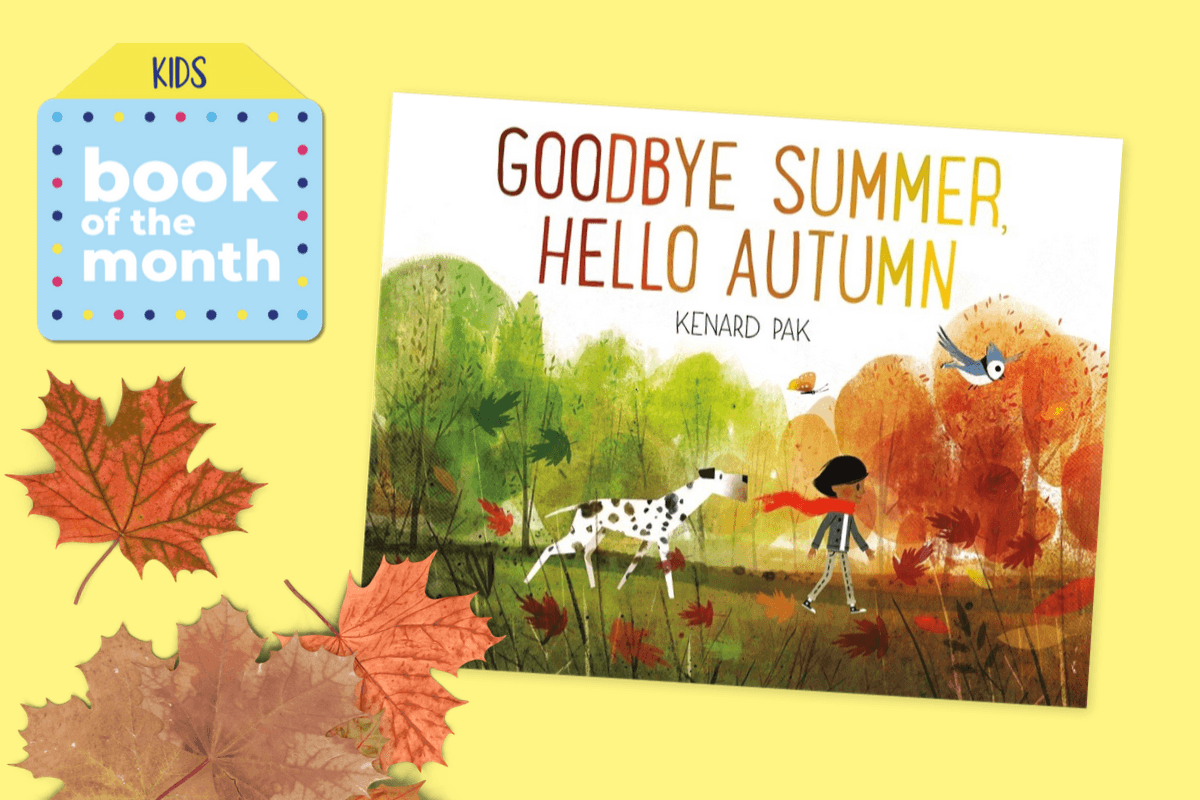 by Kenard Pak
Autumn is almost here! Can you feel it?
This is a fascinating time for children… the beauty and wonder of the changing seasons can ignite children's curiosity in the natural world. Scott Sampson, the author of How to Raise a Wild Child: The Art and Science of Falling in Love with Nature (our parent's book of the month!), emphasizes the importance of simply taking notice of the nature around us. In Goodbye Summer, Hello Autumn, the main character does exactly that. As she goes out for a late summer walk, she notices the nature nearby and greets it. The trees, forest creatures, bugs, flowers and other members of the natural world respond to her – and describe what transition they are going through as the seasons change from summer to autumn. If you pay close attention to the illustrations – you'll see that it seems as if the main character also invites the busy adults she passes by to notice and enjoy the last bit of summer, too. We love this book because it celebrates this wonderful time of transition with a sweet yet educational storyline combined with bright and captivating illustrations.
Most appropriate for ages: 2 – 7
Why our WinterKids love this book:
"I like that she (the main character) sees all the colorful leaves, and that a butterfly follows her. I also like the autumn colors in this book."

-Winter Kid, Age 4.5
Parents' (& Teachers!) Book of the Month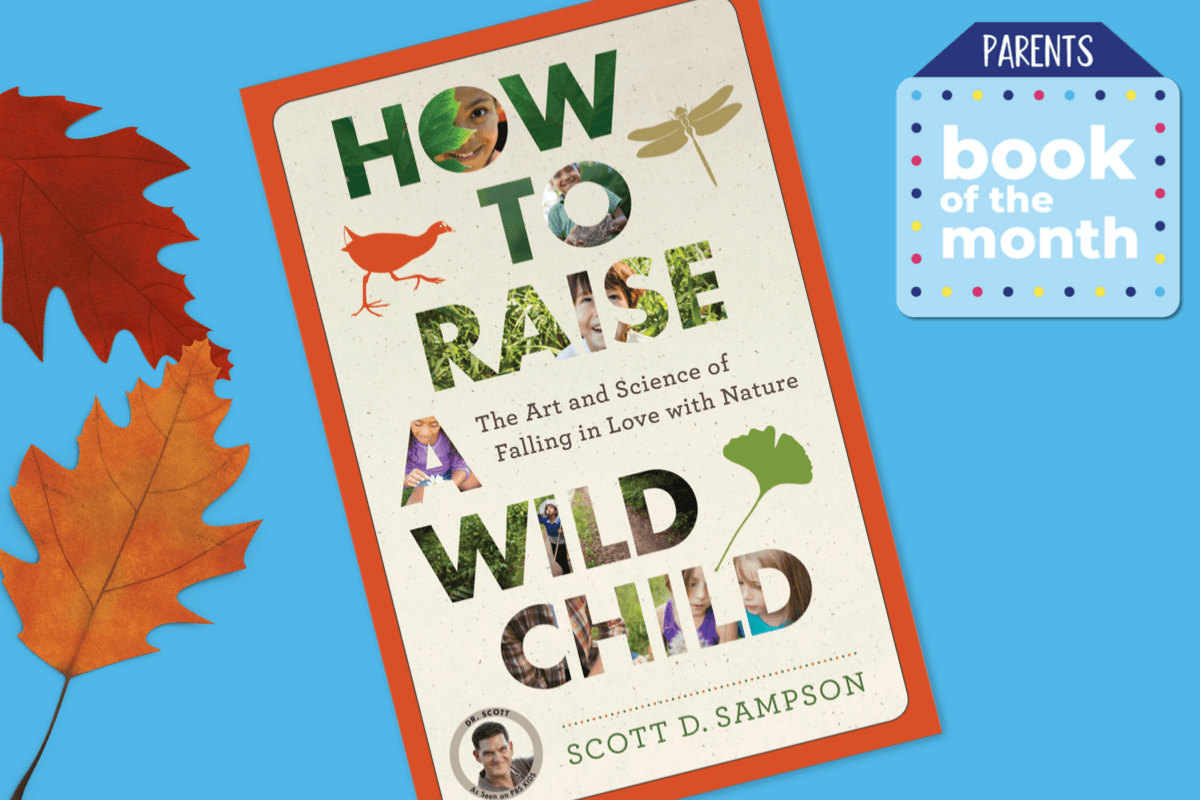 by Scott D. Sampson
How to Raise a Wild Child: The Art and Science of Falling in Love with Nature is an important read for parents, teachers, and anyone who works with children. The author Scott Sampson, who is a parent and scientist, explains how many children today are experiencing a "nature deficit disorder". His engaging and thought-provoking book is an effort to change this epidemic by showing us how we can become "nature mentors" and empower our children/ students to make valuable "nature connections". This book is full of wonderful suggestions and methods for empowering children to connect to nature in simple yet impactful ways as we move through daily life, in addition to when we spend time in natural areas. Here is one of our favorite excerpts:
"Our first step in deepening children's connection with nature is for you to start noticing. If you don't pay any attention to the natural world it's doubtful your children ever will. So when you step outside in the morning, instead of rushing to the car – pause for a moment, feel and smell the air, check out the clouds and trees, listen to the birds, how many different kinds of songs can you hear? What kinds of birds are they? When possible, take time to enjoy sunsets, freshly bloomed flowers, budding trees, and the smell of newly fallen leaves. The goal is to simply become more aware of the natural wonders around you. Forming a natural habit won't take much time."

SCOTT SAMPSON, HOW TO RAISE A WILD CHILD: THE ART AND SCIENCE OF FALLING IN LOVE WITH NATURE
We think Scott Sampson's message is a crucial one, however, we know how challenging it can be for parents to find the time and energy to read- so we'd love to recommend listening to this book through Audible. We have been listening to this book while folding laundry, doing the dishes in the evening, etc. and it has been a game-changer!
Finally, be sure to watch Scott Sampson's TED talk about this book:
Other books we're enjoying this month: