This month's book of the month selections will give you tools to help increase their awareness and engage their senses as you head outdoors this fall and winter!
Kids' Book of the Month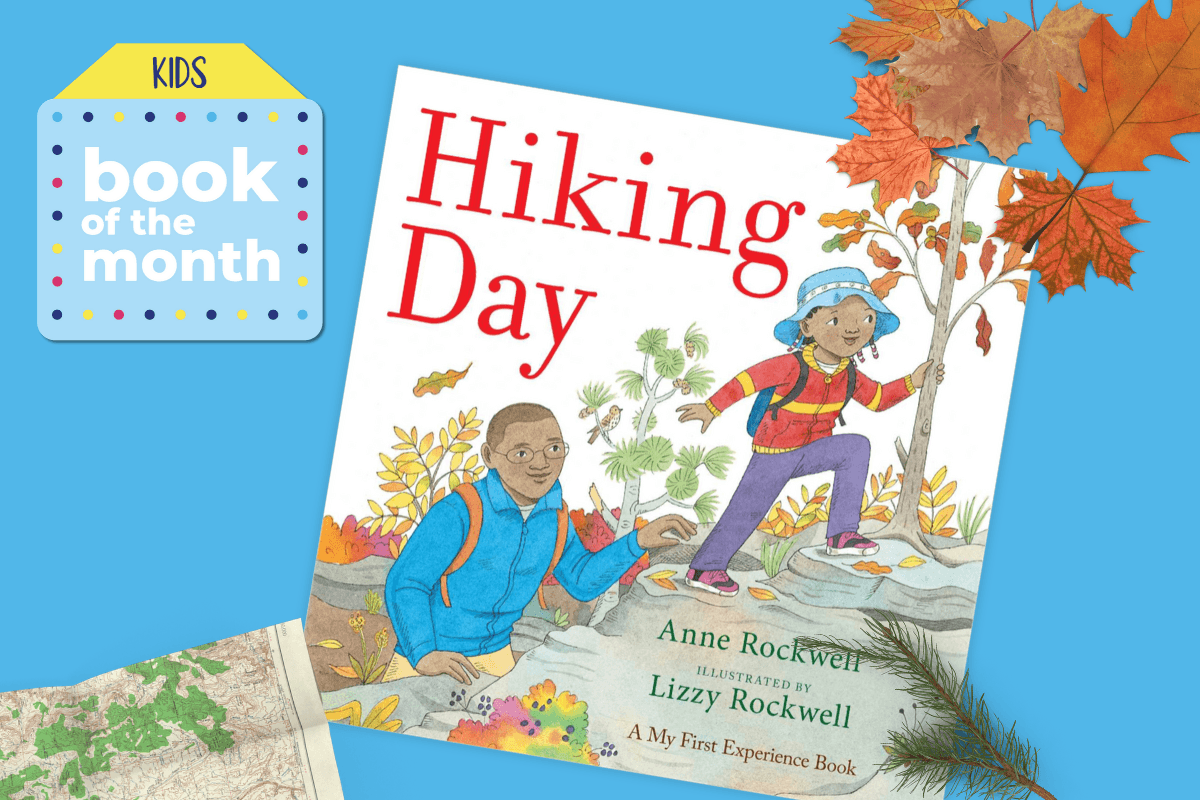 by Anne Rockwell
Most appropriate for ages: preschool thru 2nd grade
Follow along on the adventure as a young girl goes on an autumn hike with her family. Throughout the story, the main character describes every step of her experience – from preparing for her hike, to selecting a trail on the map, to observing terrain changes, to reaching the summit, spotting animals along the way. This simple and sweet story would be fantastic to read before taking children on their first hike, or to open a discussion about their experiences while hiking- to practice making "text-to-self connections", and elementary teachers- it is a great example for personal narrative writing!
Other books we're reading this month: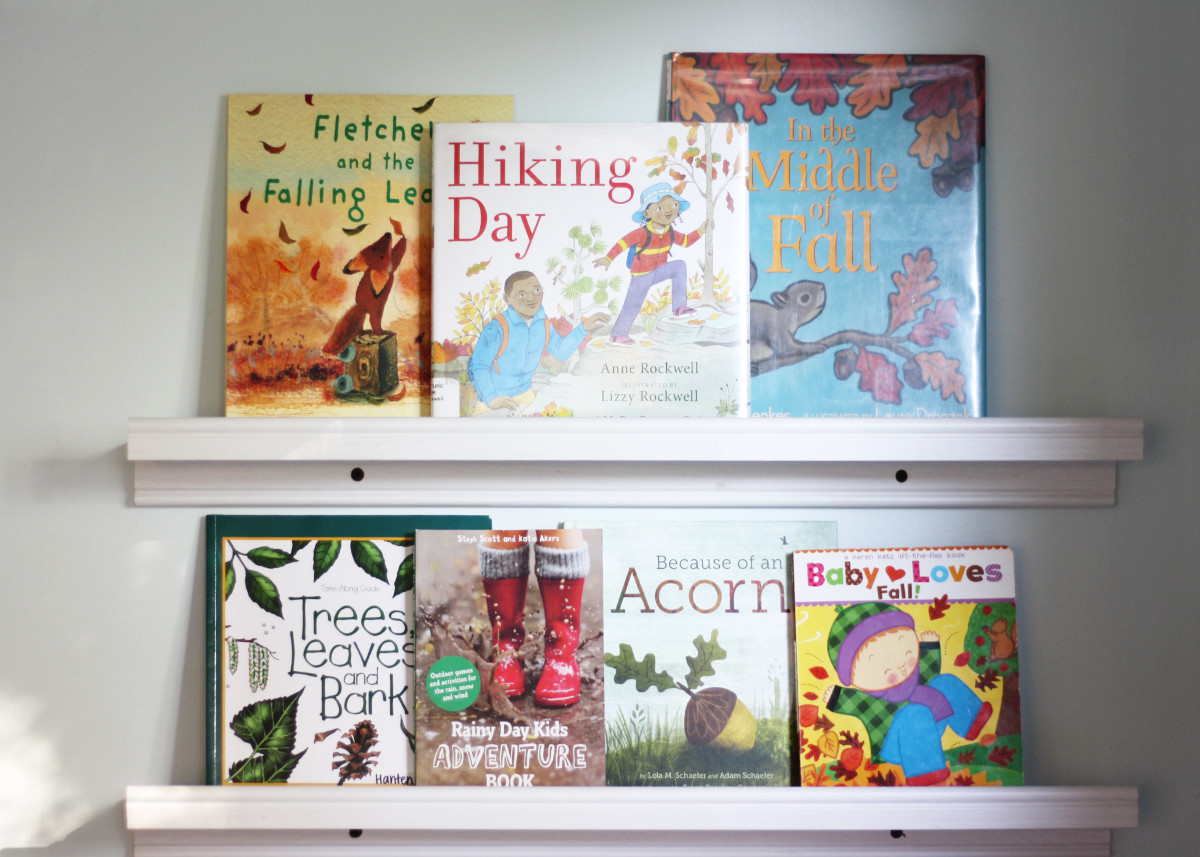 Parents' (& Teachers!) Book of the Month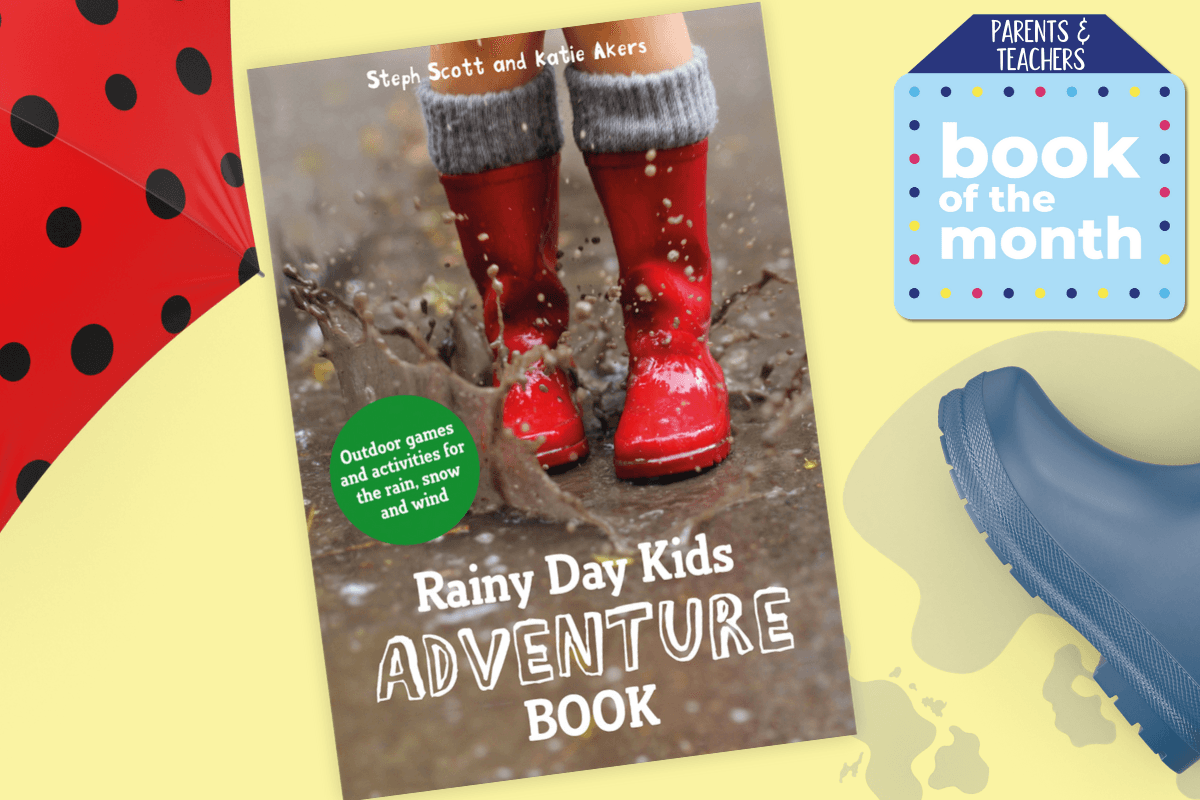 by Steph Scott and Katie Akers
Most appropriate for ages: 3-99
We LOVE this book! Rainy Day Adventure Book was written by two moms and is full of unique, interactive outdoor activities for kids (with adult supervision). The activities are about weather, they require a simple supply list, and engage all senses! They are divided into three sections: rain, wind, and snow. Fun and memorable songs/ jingles about nature, weather, safe practices while outdoors, and more are beautifully weaved throughout the book. Another bonus – their guide to creating an "Out Pack" backpack helps make it even easier to get out the door for these adventures.