Our book of the month for February teaches how nature stays warm and busy when it's snowy outside. Whether you're dealing with cabin fever or just looking for a fun new perspective when getting the kids outside in the snow, Over and Under the Snow by Kate Messner (author) and Christopher Silas Neal (Illustrator) will reveal nature's secret life beneath the snow.
Over and Under the Snow
Written by Kate Messner and Illustrated by Christopher Silas Neal

Over and Under the Snow follows a child and father on a very sweet cross country skiing excursion where they learn about the 'secret kingdom under the snow' – the subnivean zone. The illustrations are beautifully unique and captivating. The story is informative, yet magical and inspires us to be more curious the next time we're over the snow. At the end of the book, there is a glossary with more information about each animal that appears in the story. This would be a fantastic addition to both school and home libraries!

Best for ages 4 to 8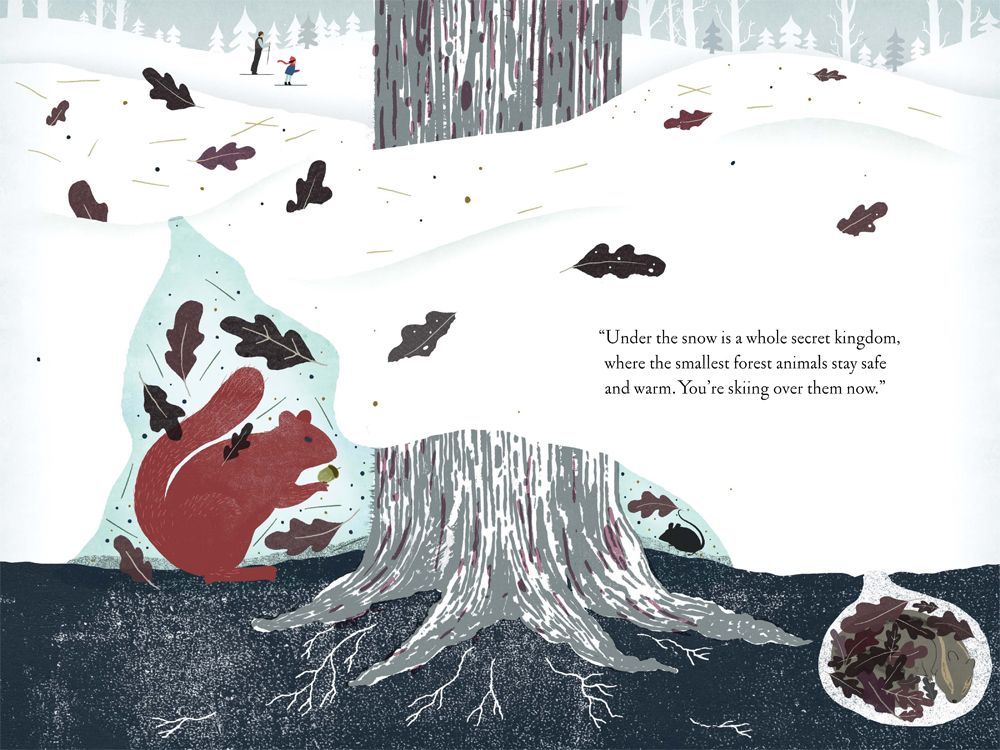 Other books we're reading this month: