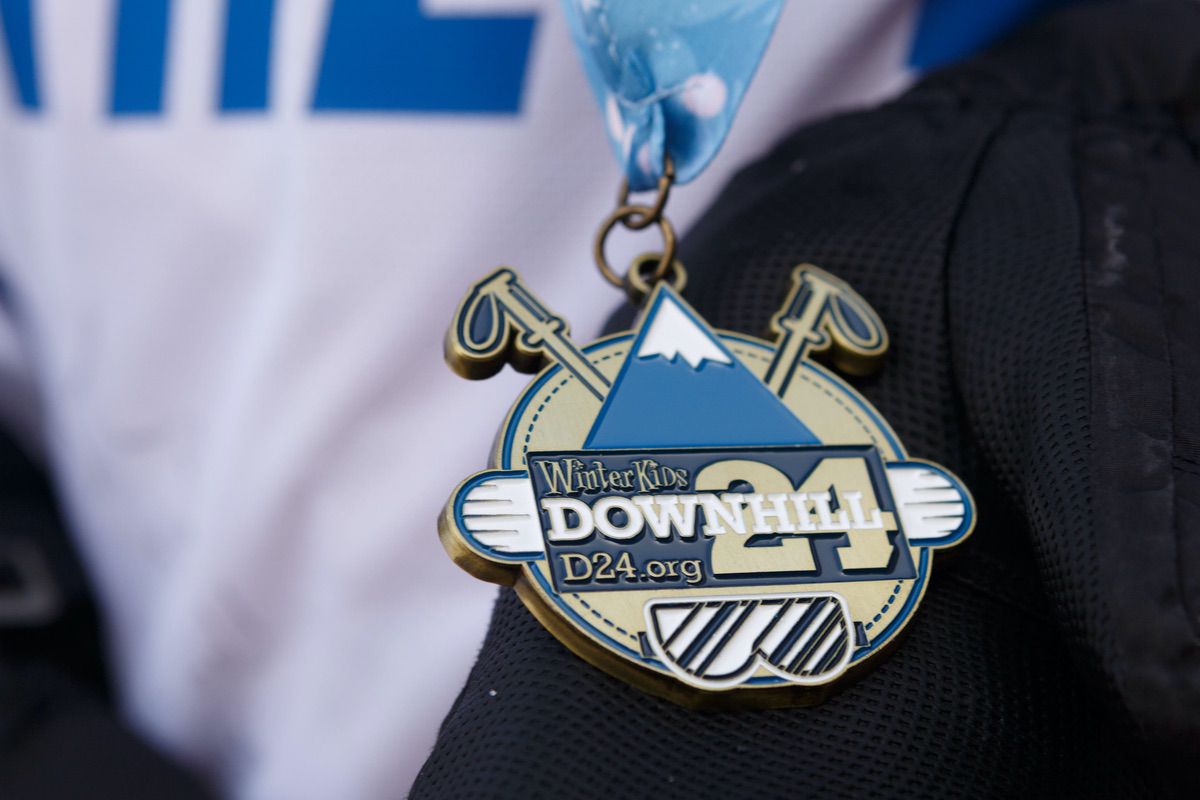 The WinterKids Downhill 24 has become one of our most anticipated events of the year, not just because of the fun we have, but also because of the important role it plays in raising funds for WinterKids programs.
We sat down with two WinterKids team members who are integral in bringing this event to life, for a brief history and a sneak peek at what's to come this year! Here's what Executive Director, Julie Mulkern, Education Director, and Manager of Special Events and Sponsorships, Mary-Theresa Tringale had to say…
Tell me how the Downhill 24 originally started, and what did that first event look like, in terms of participation and fundraising?
Julie Mulkern: The Downhill 24 began over a lively conversation at an annual meeting of the WinterKids board on Peaks Island. Former board member (and Mt. Abram manager) Kevin Rosenberg thought it would be amazing to create a first-ever 24-hour ski fundraiser in Maine, similar to Tremblant in Canada.
And so it began. In 2013, Mt. Abram hosted the inaugural "Downhill Derby," as it was initially named. We raised $44,000 for WinterKids programs in that first year and had an absolute blast in the process. Mt. Abram was an amazing mountain to kick off this event for the first 3 years; the camaraderie and family atmosphere is unsurpassed and we were able to develop and grow the event into something truly amazing.
Event participation grew quickly and we began to look at Sugarloaf as a host to accommodate this growth and also offer an unprecedented opportunity to ski at night for one time each year on the mountain. Former board president and Sugarloafer, Will Stiles, was integral in convincing Sugarloaf to host this one-of-a-kind Maine event.
In 2016, Sugarloaf began hosting the Downhill 24. We will be celebrating year 8 of the event, and the 5-year anniversary at Sugarloaf this year. We can proudly say that the event has now raised over $1.5 million dollars for WinterKids programs since it began. Because of our success, we are also able to gift a portion of our proceeds to help kids directly in and around Carrabassett Valley. Incredible!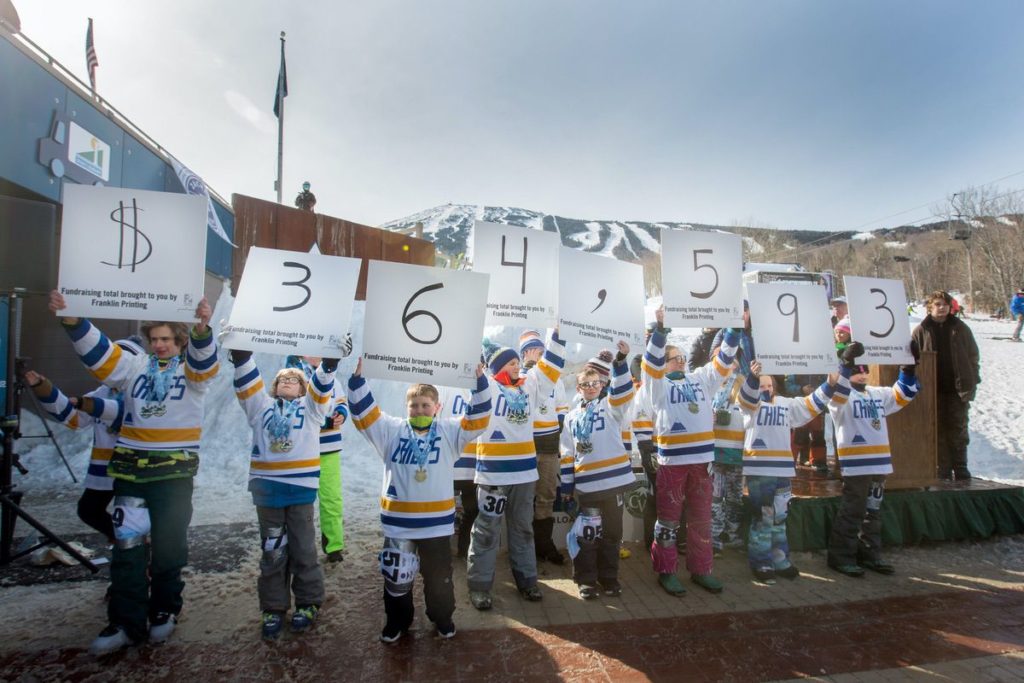 What are the participation and fundraising goals for March 2020?
Mary-Theresa Tringale: I personally would love to sell out the event at 500 participants, but I'll feel like it is a full event with 450 active participants. Our fundraising goal for 2020 is $350,000 but I know in the back of my mind it would be incredible to hit the $400k mark in honor of our 5th year at Sugarloaf!
What are your long term goals for this event in the next 5 years, and how does that fit into WinterKids overall mission?
Mary-Theresa Tringale: I know long term, it would be great to continue growing the event, although we reach our capacity at 500 participants, it would be great to continue to bring in new people to experience the WinterKids mission and educate more people about the amazing work our programming team does. Our overall mission of the organization is to grow our programming beyond just Maine, so the more exposure we get across the country (with donors and sponsors) the better for our long dream vision.