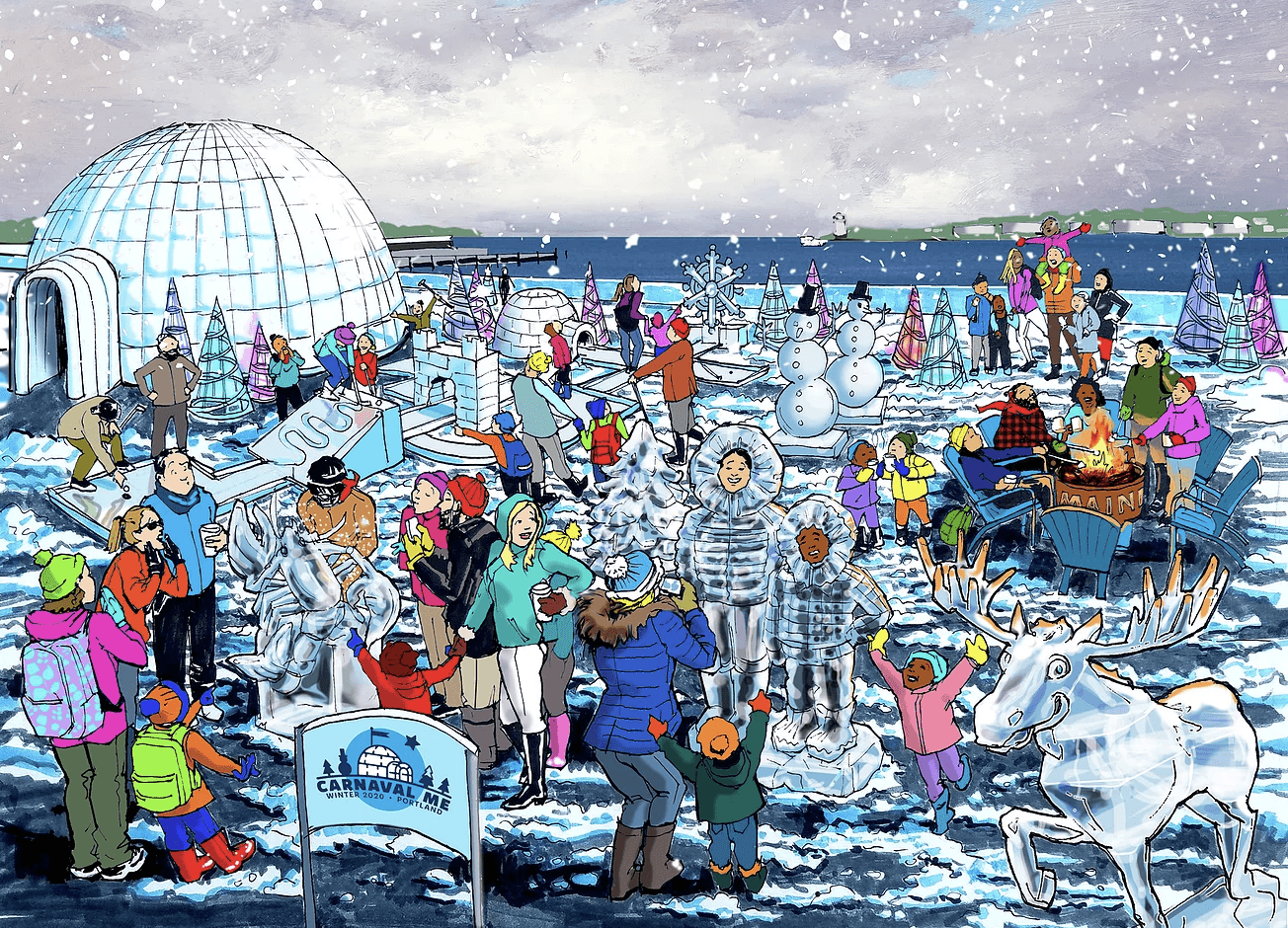 In the 1920s, thousands of visitors flocked to Portland to enjoy a winter spectacle of ice castles, sculptures, sled dogs, ski jumping and other outdoor festivities to celebrate the season. A century later, the party is back as Carnaval Maine, a celebration of Maine's rich winter heritage!
Shamrock Sports & Entertainment, in partnership with Maine Office of Tourism and Norway Savings Bank, will transform the Eastern Prom in Portland into a winter wonderland, with activities and attractions to appeal to Mainers and visitors alike. The inaugural 3-day festival is scheduled for January 30 through February 2, 2020.
We were honored to learn that WinterKids would be the beneficiary of the inaugural festival. Thanks to an initial ticket promotion, $15,000 has already been raised with 100% of sales going to benefit WinterKids, plus an anonymous donor match! In addition, Carnaval Maine collectible merchandise and auction items will be for sale at the event to benefit WinterKids.
To learn more about Shamrock Entertainment's vision for this event, and how we were selected as the beneficiary partner, we connected with Brian Corcoran, Chief Engagement Officer & Founder, for a quick interview. Here's what he had to say…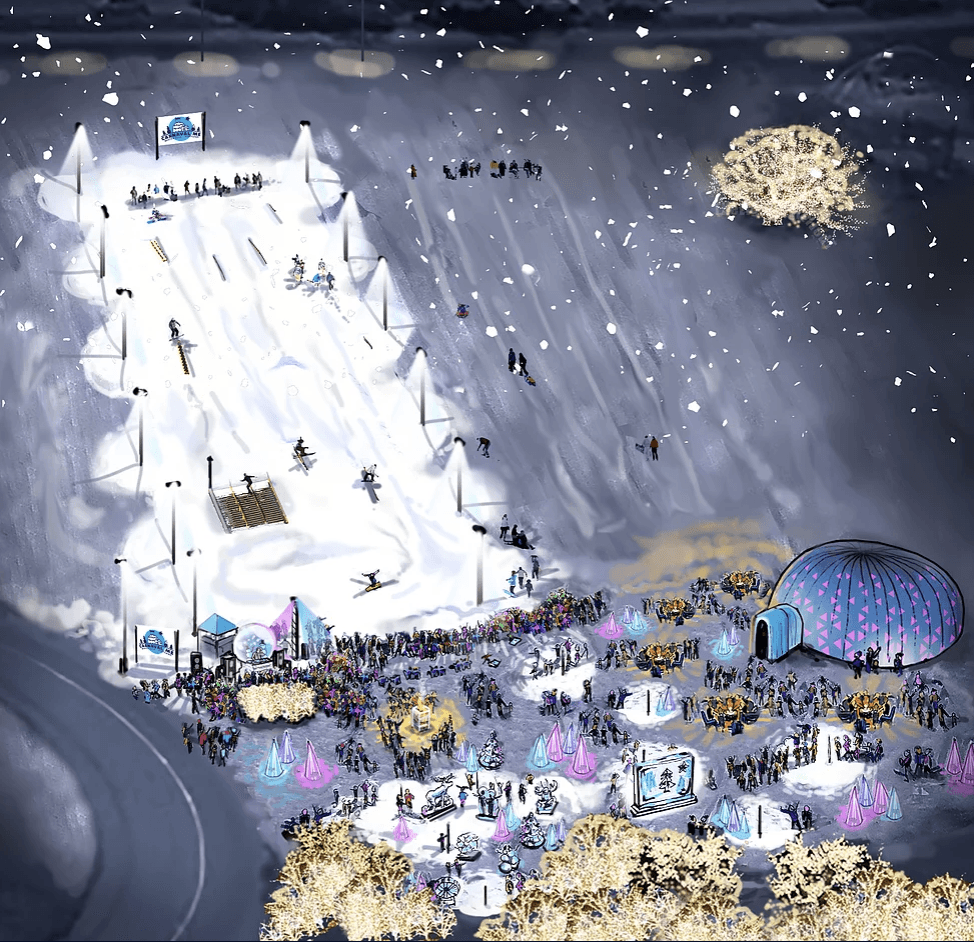 Tell me more about what inspired you to revive this historic experience through Carnaval Maine.
At Shamrock Sports & Entertainment we are very excited to bring to life an epic event that will celebrate Maine being a State for All Seasons, contribute to the local economy and support our community of award-winning artists, breweries, and chefs to be enjoyed by locals and visitors alike.
Why is WinterKids a perfect partner for this event?
Carnaval ME's vision for the event aligns with the WinterKids mission to help children develop healthy lifelong habits through education and fun, outdoor winter activity. We want to offer a family-friendly experience celebrating winter in Maine while boosting our economy at the same time. Winter is a magical time of year in Maine, and we applaud WinterKids' efforts to encourage Maine children to embrace an active lifestyle throughout the season.
Shamrock has a very impressive history of bringing large-scale events to Maine. What are you most excited to bring to life through the Carnaval experience?
The Carnaval Maine celebration kicks off with the Bicentennial Winter Ball on Thursday, January 30 to mark the 200th year of Maine's statehood. Throughout the festival, art installations, illumination shows, a rail jam competition, and special igloo soiree events will take place. Professional ice sculptors will wow the crowd with live events, offering a world-class experience of people of all ages. Bites and Brews will bring award-winning chefs and craft brewers together like Allagash and Luke's Lobster for made-in-Maine pairings sure to delight the most discerning palates.