With humble beginnings, the WinterKids Welcome to Winter Festival is a celebration of winter in Maine that has now grown into an event for thousands of families in and around Portland Maine to enjoy annually, completely free of charge.
We sat down with three WinterKids team members who are integral in bringing this community event to life, for a brief history and a sneak peek at what's to come this year! Here's what Executive Director, Julie Mulkern, Education Director, Marion Doyle, and Manager of Special Events and Sponsorships, Mary-Theresa Tringale had to say…
How did Welcome to Winter originally get started, and what was the mission?
Julie Mulkern: The Welcome to Winter Festival was created to welcome new Mainers to winter. With the influx of immigrants and refugees to Portland, there was an opportunity to introduce this new community to the joy and health benefits of winter in Maine. Through a partnership with the Portland Public Schools' Multicultural and Multilingual Center, the first several events hosted 300 community members. We partnered with Reny's to offer warm winter clothing to those who needed it and helped people get on a sled or snap on a pair of snowshoes for the very first time. It was incredible to witness the tentative looks turn into smiles and screams as kids bombed down Payson Hill.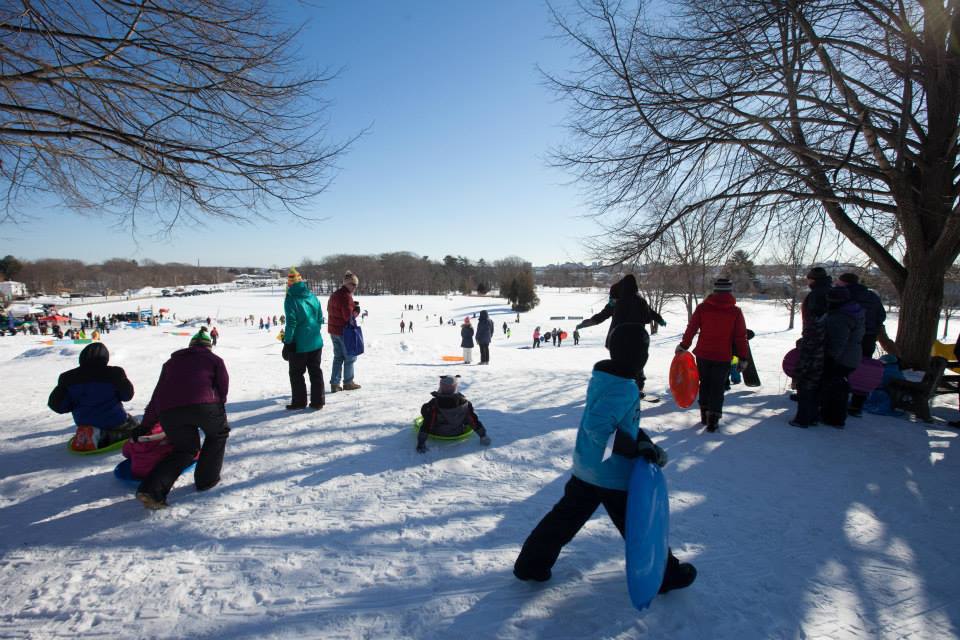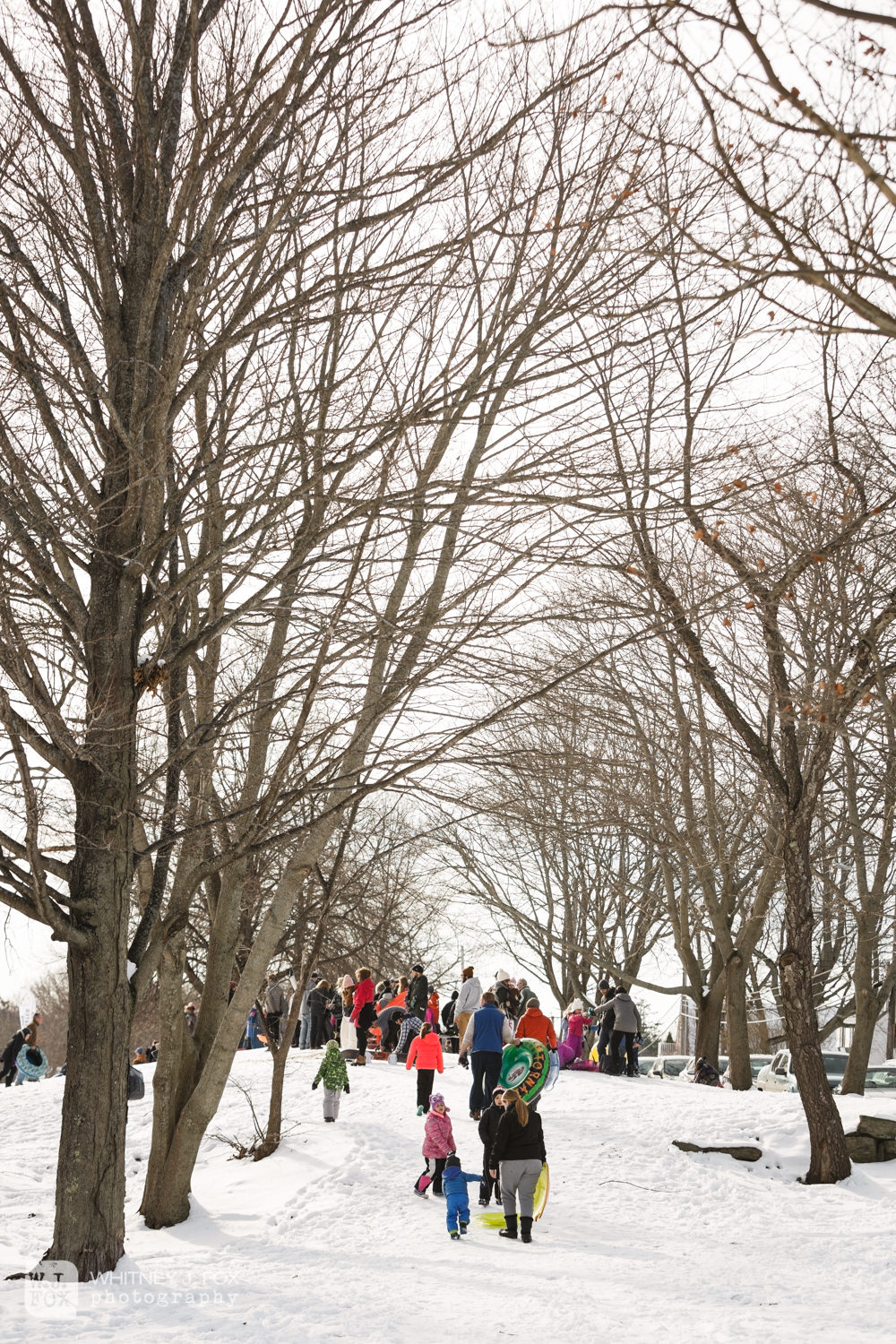 How has momentum grown and shifted, and what has that meant in terms of the work and partnerships that are critical in pulling it off each year?
Julie Mulkern: A few years ago, we began opening the festival up to the entire community and expanded our on-snow opportunities. Now the festival welcomes nearly 1,000 people to Payson Park to enjoy sledding, snowshoeing, ice skating, curling, a scavenger hunt, and more. Presented by Anthem, this year's festival is a true community effort with help from the City of Portland Parks & Rec Department, L.L.Bean, Adventure Bound, Portland Gear Hub, Paricon Sleds, Kittery Trading Post, Coffee by Design, and nearly 50 volunteers. Now the park is completely closed to traffic as hundreds of families explore the park, with activities at the upper and lower hill. The addition of the AdventureBound's inflatable raft on the sledding hill in recent years has been a huge hit!
What are some of your favorite things about seeing this event come to life each year?
Mary-Theresa Tringale: I think what I love so much is seeing how happy all the kids are to be walking around the park freely and getting "free" stuff. From chapsticks to sleds to snacks and everything in between, I love seeing their joy as they participate in activities and enjoy the snow!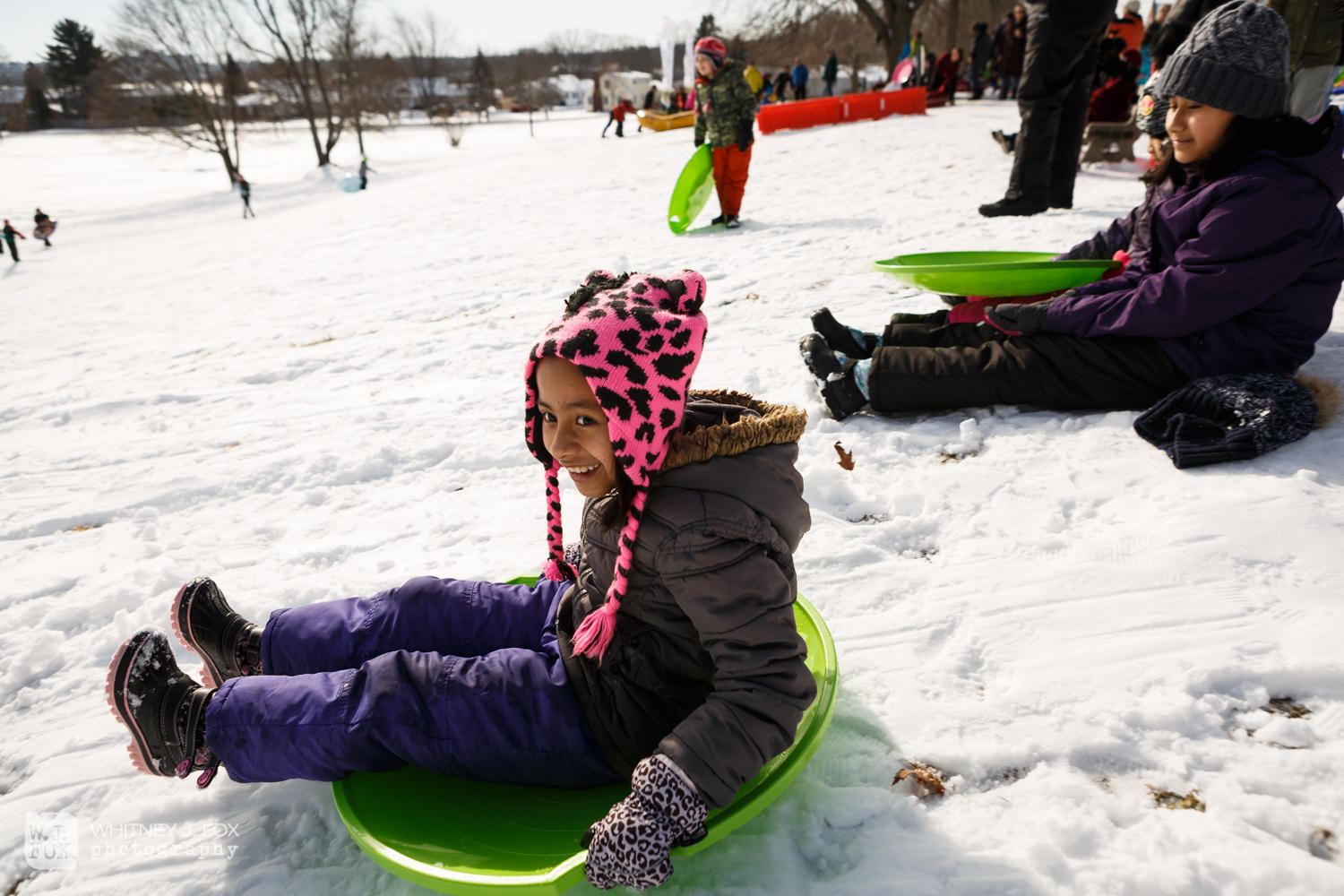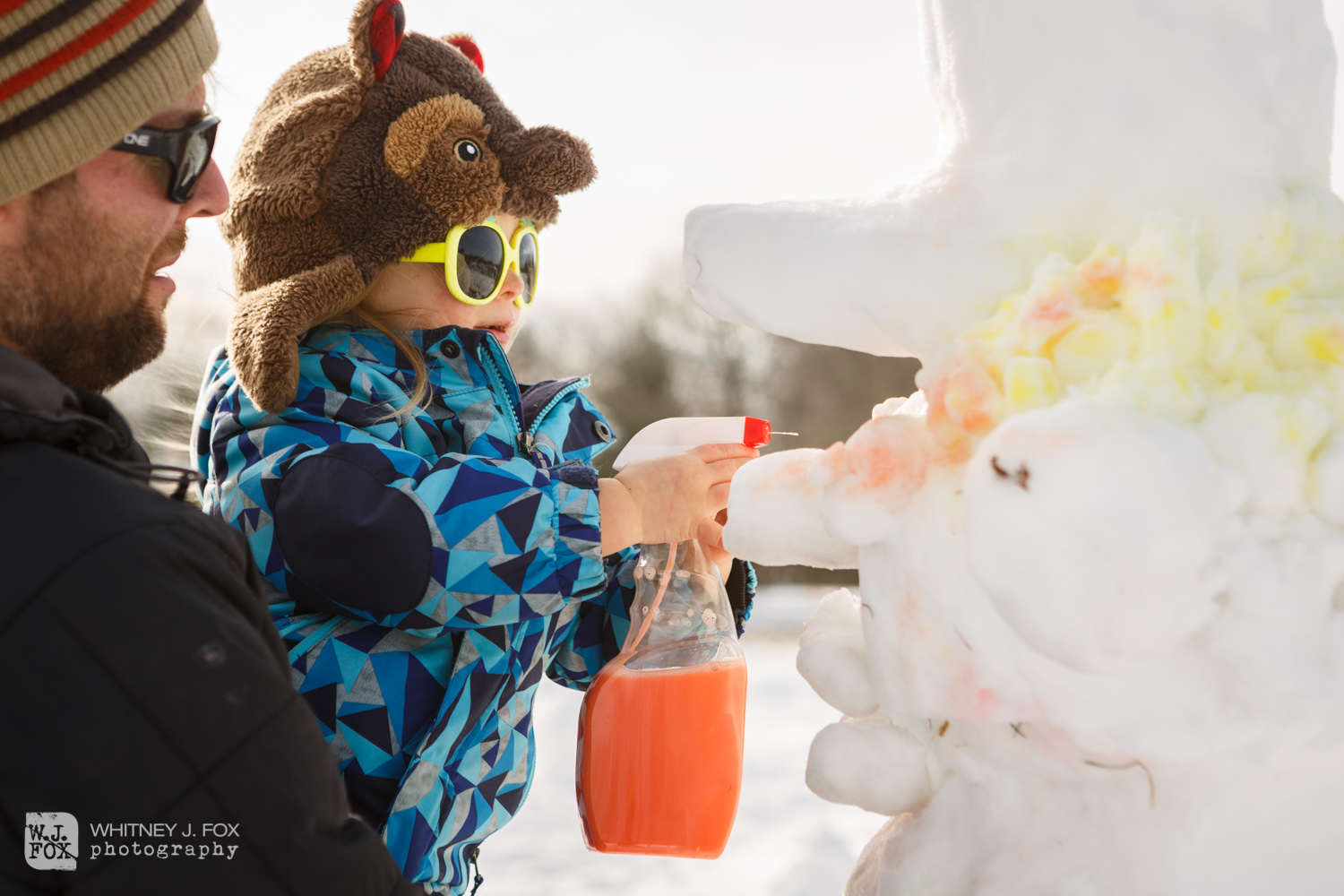 Are there any new elements for 2020 that you're able to share with us?
Marion Doyle: Yes! This year we are creating a toddler/preschool zone! Depending on the snow conditions, we plan to have a maze for kids to wander through and snow piles to "paint" and slide on. We will have shovels (just their size!) and snow molds to build castles and sculptures. The point is to provide an area out of the fray for our youngest guests to join the fun.