Header Photo Credit: Maine Life Media
We're honored to have the support of WEX, Inc. on several fronts, as a supporting sponsor, a multi-year sponsor of the WinterKids Downhill 24, a team who has competed and raised significant funds at the D24 for several years, and by lending Gabriel Weiss to be a valued member of the WinterKids board.
We wanted to learn more about WEX's commitment to giving back to programs like WinterKids both regionally and nationally, so we reached out to Gabriel Weiss – Legal Director, North America Fleet (and WinterKids Board Member), and Melissa Dudley – Manager, Philanthropy & Community | WEX Compassion Fund. Here's what they had to say…
What was Wex's first introduction to WinterKids and how has this partnership evolved over time?
Gabe: When I first moved back to Maine in 2012, I started work as an associate at the law firm of Verrill Dana, where the founding president of WinterKids, Will Stiles, practices as an attorney. One of the joys of moving back to Maine for me was to be able — and encouraged by Verrill Dana — to participate in philanthropic activities and organizations. Thanks to Will, I got a spot in 2015 on Verrill Dana's Downhill 24 team and very much enjoyed the fundraising and team-building element of the D24 event. Shortly thereafter, I left Verrill Dana to work for WEX, and shortly after that, Will asked if I would consider championing the first-ever WEX Downhill 24 team.
Now, five years later, WEX enters four separate teams into the Downhill 24 event, we are a season sponsor of Winterkids, and I joined the board (again thanks to Will Stiles' encouragement). Winterkids has a lot of visibility at WEX, and spots on the Downhill 24 teams are highly coveted. I feel supported by WEX leadership to roll up my sleeves and participate in a meaningful way in my role as a board member, and I sense the same positive energy toward WEX coming from the Winterkids' side.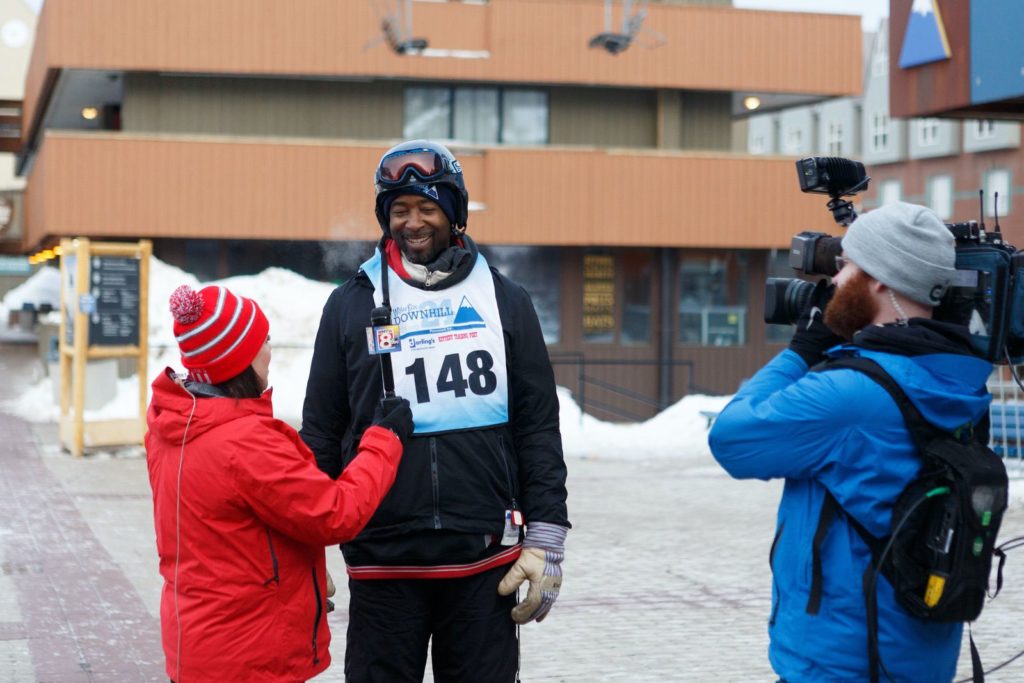 Why was that important?
Gabe: I think WEX's involvement with Winterkids is important because it reinforces WEX's identity as a true Maine company, headquartered here and driven by true Mainers. Although WEX continues to grow by leaps and bounds and to expand internationally, it continues to nurture its relationships with and support of local organizations, and the leadership clearly recognizes the needs of many people within the state.
WEX's involvement with Winterkids is important to me because I am motivated and fulfilled by engaging in philanthropic activities. I am a native Central Mainer, and I have seen first-hand the challenges many of our fellow citizens face. Maine is not a wealthy state, and I believe it is the responsibility of those of us who are more fortunate to do our best to make the lives of the less fortunate better.
Talk to me about Wex's local and global philanthropy initiatives.
Melissa: WEX has been engaged in our local community for many years, and it's important for us to broadly support non-profit organizations that create vibrant and healthy communities. We fund primarily in the areas of the arts, education (with a focus on STEM), financial stability, and wellbeing. These are intentionally broad, but that gives us the space to provide assistance to a wide variety of community organizations, increasing both our philanthropic impact and overall community engagement efforts. In Maine, where the majority of our community impact is allocated, and in other global locations, we have deeply engaged WEXers who volunteer, advocate, and give back. Our dollars, time and resources are delivered through philanthropic programs from Maine to Fargo to London, and many offices in between!
WinterKids is important not only for the reasons above but also because we value the power of healthy lifestyles to create a healthier community. We know that good habits and physical activity lay the groundwork to help kids to have a strong start in life. The work that WinterKids does in this space, in a state where the winter months present challenges for so many families, is key to creating healthy habits and values.
How has Wex's experience at D24 affected your employees in terms of teamwork, morale, and connection?
Gabe: The Downhill 24 is a very competitive event, and this dovetails with the WEX ethos. As a growing company operating on a global scale, competitiveness is in WEX's DNA. In the past years, WEXers have not only relished in competing in fundraising and skiing against other corporate teams, but also against each other. The D24 has also been an opportunity for WEXers who work in different departments to get to know each other and make meaningful connections outside of the office. This is very important for a company so large and busy.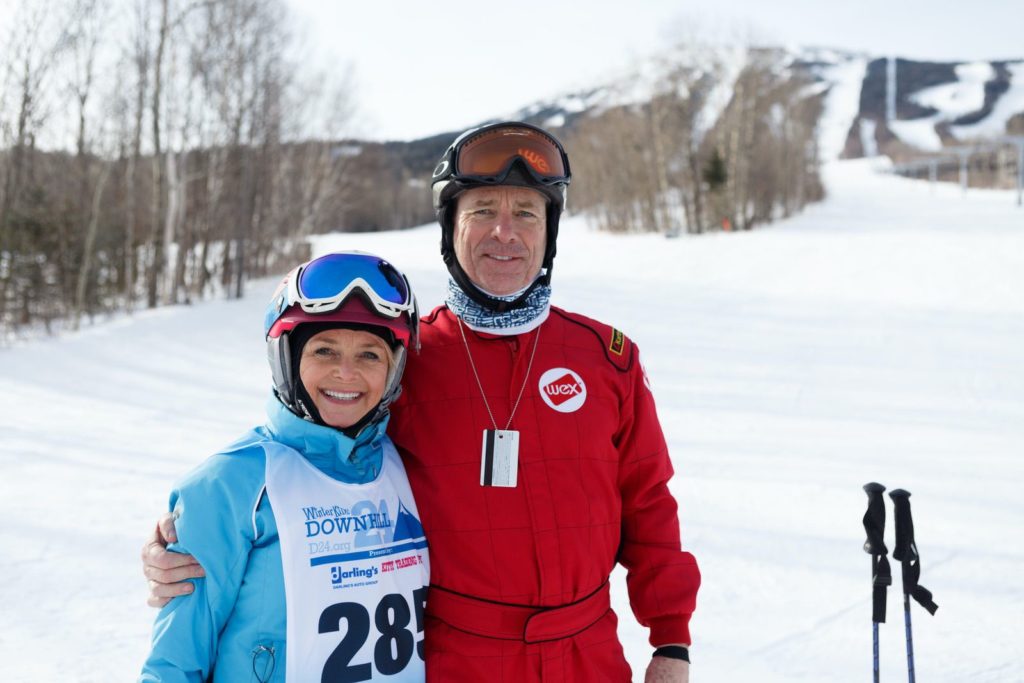 We are so grateful for WEX's ongoing partnership and dedication to WinterKids programs! To learn more about WEX, Inc, visit wexinc.com.