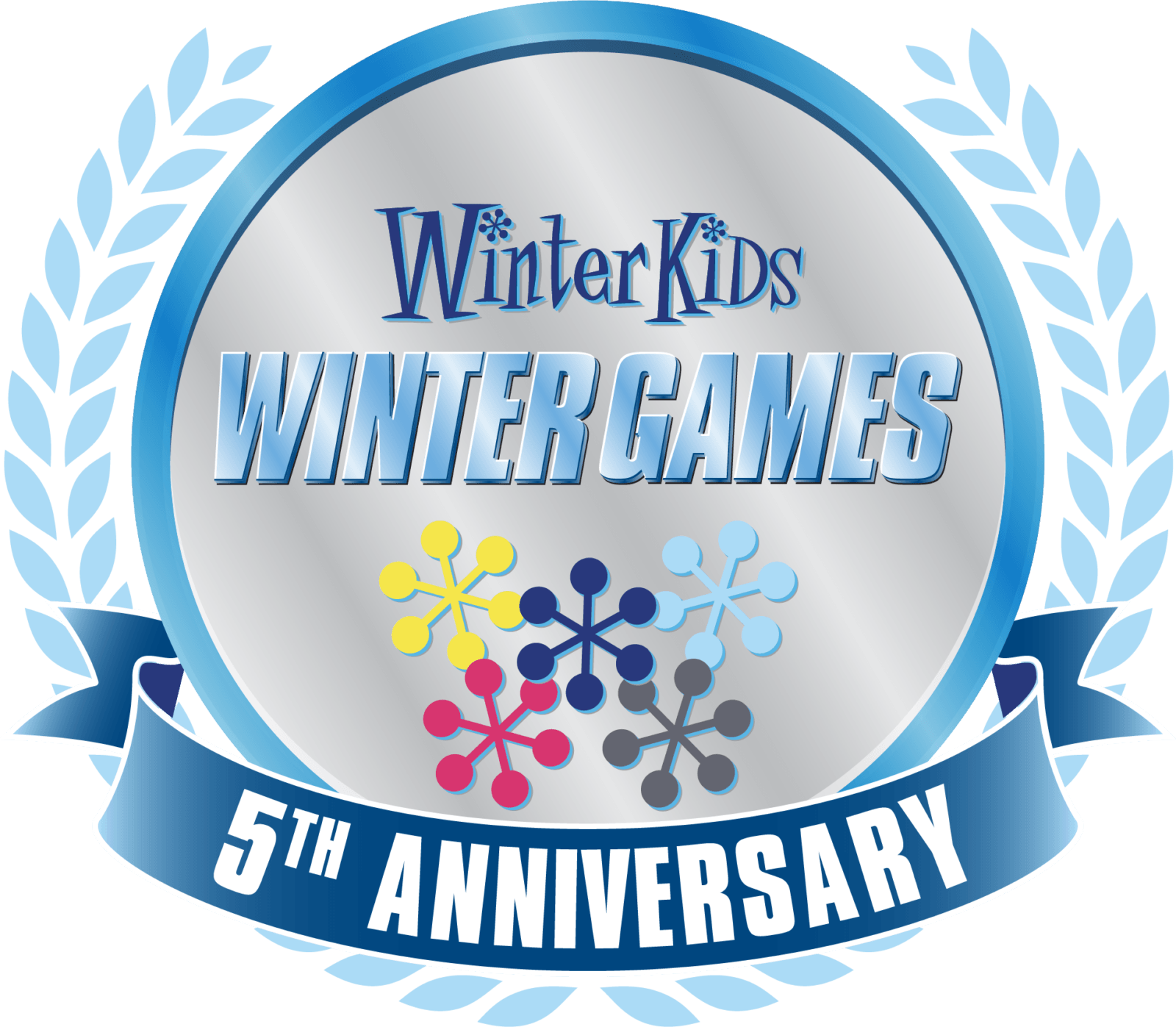 WinterKids Announces Gold, Silver, and Bronze Prize Winners in the 5th Annual WinterKids Winter Games!
FOR IMMEDIATE RELEASE
Media Contact:
Julie Mulkern, Executive Director
(207) 871-5700 x102 or (207) 671-4661
jmulkern@winterkids.org
Mar 2, 2022– The 5th annual WinterKids Winter Games wrapped up in February with 22 schools competing statewide to win a total of $50,000 for their schools! The Winter Games is a 4-week series of challenges in outdoor physical activity, nutrition, family engagement, and winter carnival. This year's Games celebrated the Olympic Winter Games. The first annual WinterKids Winter Games began in conjunction with the 2018 Olympic Winter Games. All competitive schools received a cash prize based on how they finished. All told, 11,000 kids in Maine participated in the Winter Games, between the competitive and play-along versions of the program.
WINTERKIDS PRIZE CEREMONIES
2022 PRIZE CEREMONIES (masks required)
Monday, February 28
SILVER MEDAL CEREMONY 1:30 – 2:00 P.M.
📍West Bath School, 126 New Meadows Road, Bath, Sagadahoc County
OUTSIDE ceremony will include a 20-minute active, motivational musical with Elec Simon & Friends followed by a 5-minute WinterKids $7,500 check/award presentation
Tuesday, March 1
BRONZE MEDAL CEREMONY 12:45 – 1:45 p.m.
📍Leroy Smith School, 319 South Main Street, Winterport, Waldo County
INDOOR ceremony in the gym with 45-minute Motivational Musical with Elec Simon & Friends followed by 15-minute WinterKids $5,000 check/award presentation
Wednesday, March 2
GOLD MEDAL CEREMONY 1:30 – 2:30 p.m.
📍Jonesport Elementary School, 139 Snare Creek Lane, Jonesport, Hancock County
INDOOR ceremony in the gym with 45 minutes Motivational Musical with Elec Simon & Friends followed by 15-minute WinterKids $10,000 check/award presentation
"We are thrilled to offer a fun, active way to engage thousands of kids in outdoor learning throughout the winter," says Julie Mulkern, WinterKids Executive Director. "This year, the Winter Games was bigger than ever, and we are so proud of all the teachers and students who competed and worked together to stay healthy and active during the winter months," says Mulkern. "We had students playing along in MA, PA, ID, CA, IN, and Canada!"
Embracing outdoor learning helps to counteract the negative effects of excessive screen time – particularly for those in elementary school. WinterKids provides resources for both teachers and parents to get their kids outside and active. There is also a WinterKids Winter Games Facebook group for resource sharing and downloadable activities on the organization's website at www.winterkids.org.
ABOUT WINTERKIDS
WinterKids is the nonprofit organization that helps children develop healthy lifelong habits through education and fun, outdoor winter activity. The organization delivers innovative outdoor programs for families, schools, and communities. WinterKids' Major Community Sponsor is L.L.Bean. WinterKids' Supporting Sponsors are Agren, CMP, Harvard Pilgrim Health Care, WEX, and WMTW 8 and The CW. The WinterKids Winter Games are made possible with support from Hannaford Snack Pals, Backyard Farms, Aroma Joe's, Subway, Anthem, MMG Insurance, and Kittery Trading Post. Learn more at WinterKids.org