DESIGNED FOR
Preschool (adaptable for other ages!)
Looking for new ways to keep your children moving and active? Yoga can be a great option for all ages and levels! No gear is needed, it can be practiced in a small space, or outdoors, solo, or together. Some benefits of yoga for children include: developing gross motor skills such as, "improving balance, coordination, strength and flexibility" (Bubela and Gaylord 2014) along with building confidence and concentration.
One of the best ways to keep kids engaged while doing yoga is to engage their imaginations and incorporate the poses and movements into a story. In this lesson, children will read a spring themed yoga story and move through the poses, explore outdoors to create their own spring yoga story based on their experience, and get creative with our free spring yoga cards printable! These ideas can be adapted and used in a home setting or classroom setting.
We've also compiled a few of our favorite free yoga resources below. While this particular activity sequence is designed for preschoolers, we've included a few books and resources that can be great for other age groups, too.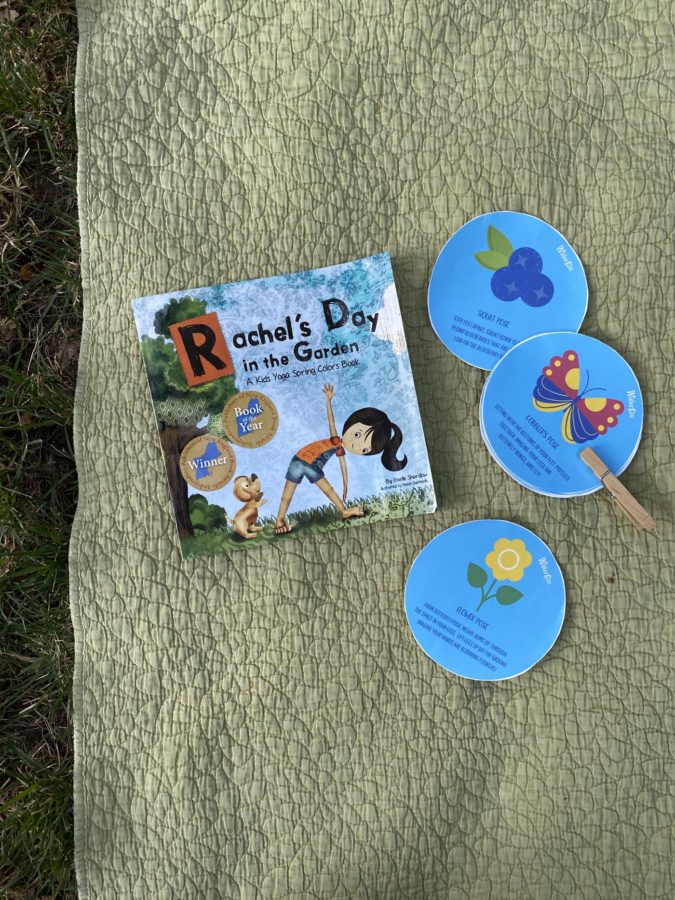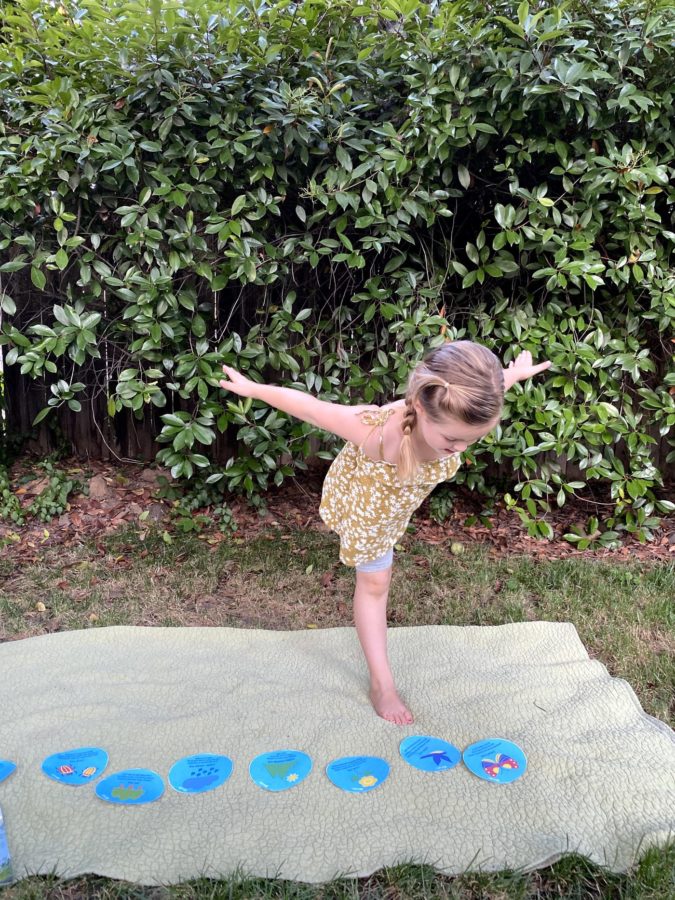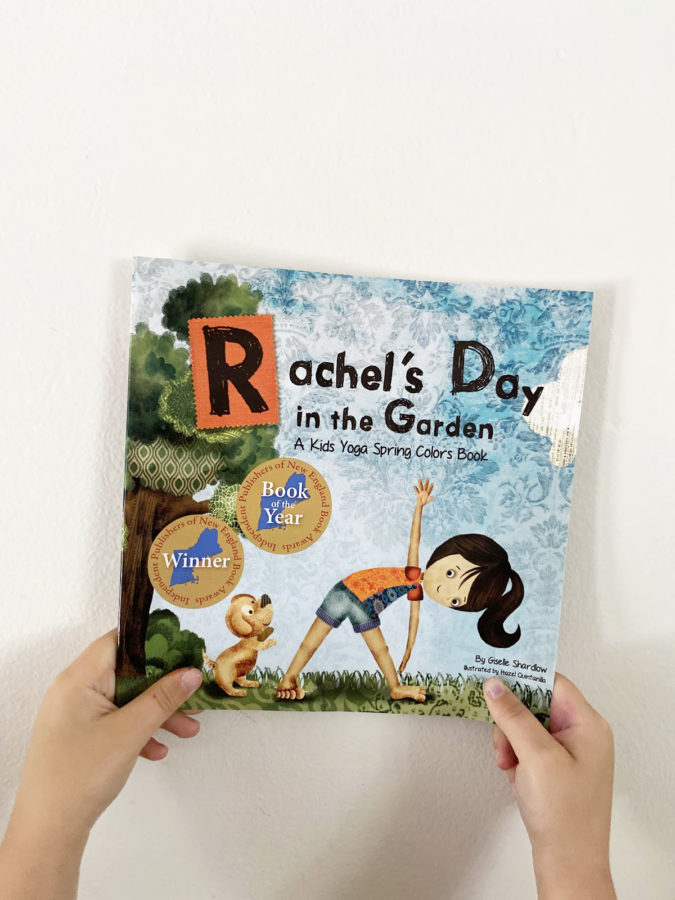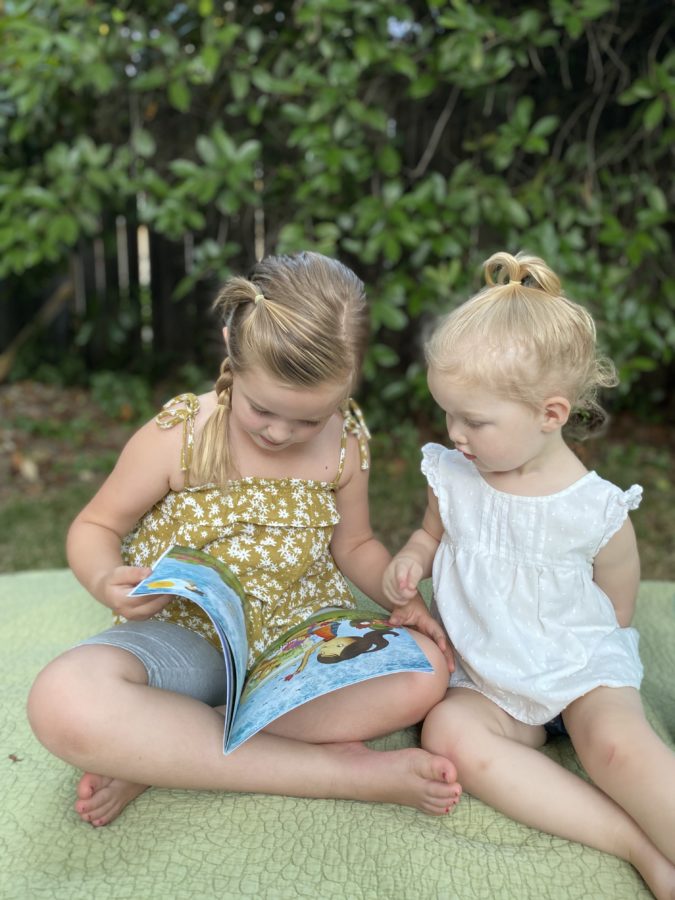 Read Rachel's Day in the Garden: A Kids Yoga Spring Colors Book
By Giselle Shardlow, Illustrated by Hazel Quintanilla
Rachel's Day in the Garden is a story that moves through a child friendly yoga sequence inspired by a spring day outdoors. While demonstrating 10 yoga poses, the main character also focuses on color identification and sharing an appreciation for nature. The last few pages of this book contain a diagram of the yoga poses included in the story, along with a helpful parent- teacher guide. This sweet yet simple story is written for children ages 2 – 5 in mind. (Rachel's puppy, Sammy, was a favorite for my 5 and 2 year olds!)
Additional Books We Recommend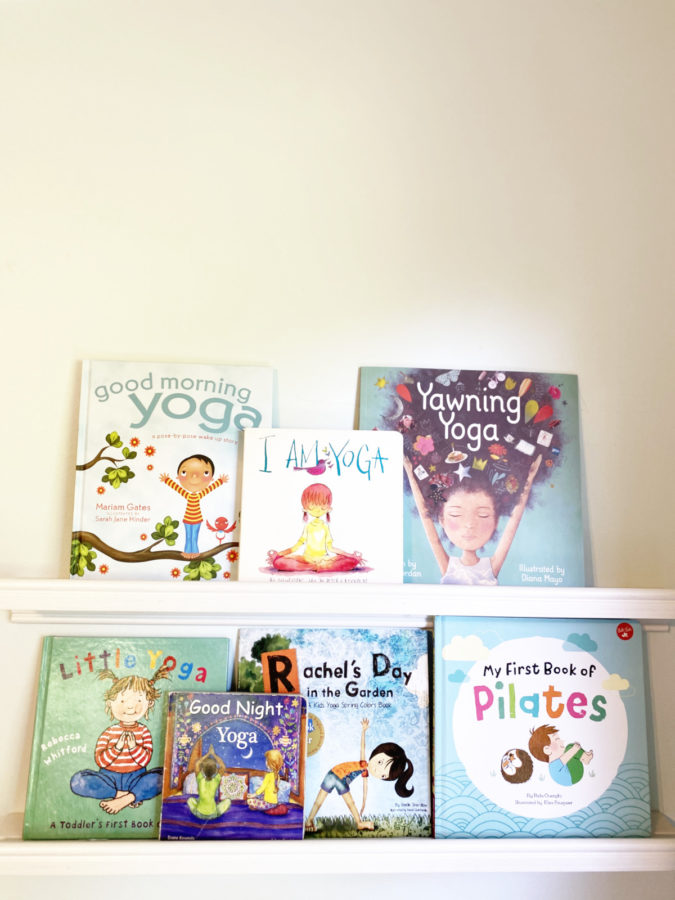 Don't want to wait for books to arrive in the mail before you get started? Check out this read-along of Good Morning Yoga with author, Mariam Gates!
Practice spring yoga poses:
After reading Rachel's Day in the Garden, use our Spring Yoga Cards to practice each yoga pose. On these cards, we've included written guidance in age-appropriate language for you to help your little ones move into the poses properly. (All of the poses we've included in our Spring Yoga Cards can be found in Rachel's Day in the Garden.)
We recommend laminating these with contact paper after you've cut them out.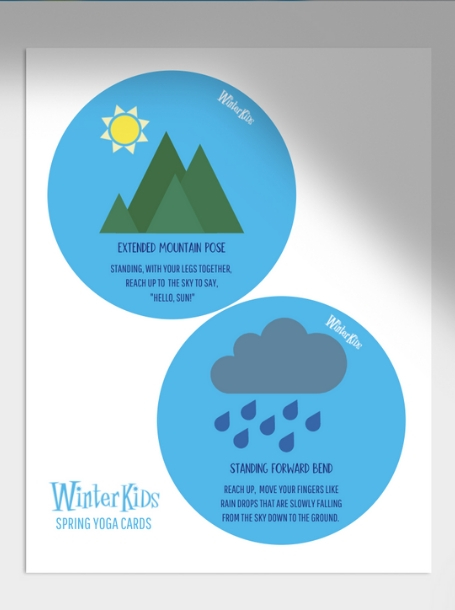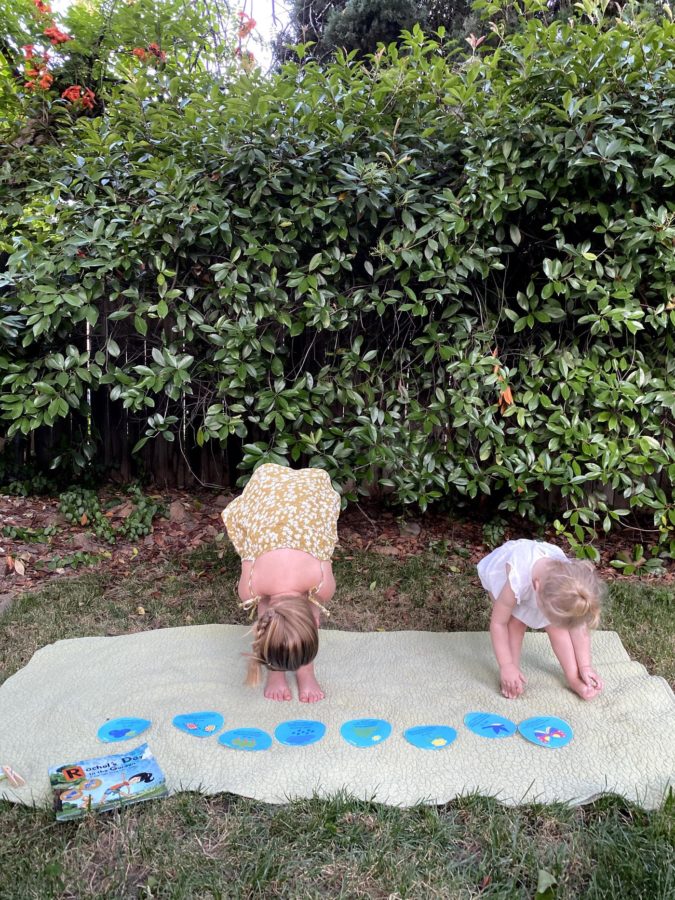 Go on a nature walk or spend some time observing nature outdoors. Then, tell the story of our time outside using yoga poses – your very own spring yoga story!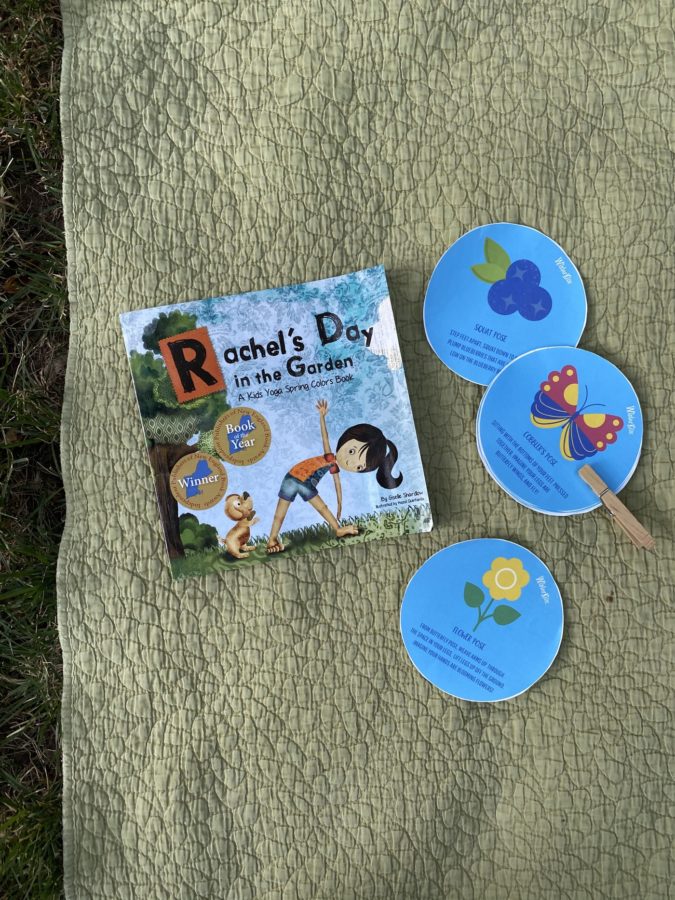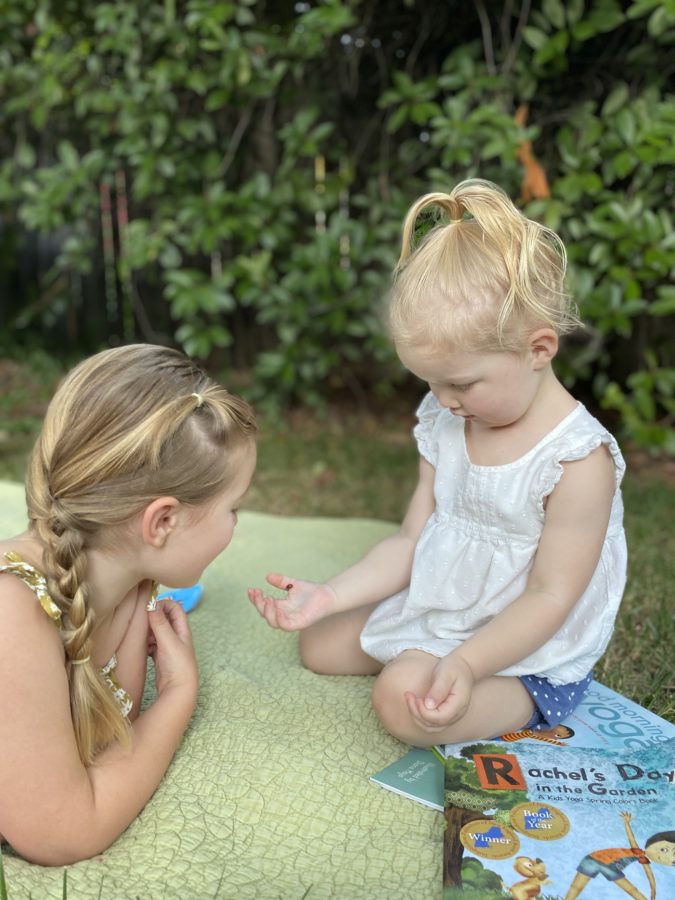 Key Concepts / Words:
Yoga, signs of spring, five senses, color identification, story telling
Procedure:
1. Observe
Observe the weather, animals and plants.

While exploring outside, here are some questions to ask:

-What are some signs of spring?
-Where are there signs of spring in our yard/ on our walk?
-What do you see/ hear/ smell/ feel?
-Encourage color identification

It is also very important to give them quiet time to observe and lead!
2. Think & Create
Briefly model / demonstrate this process first. Then, guide your child through creating their own yoga story.

-"Think about what you saw/heard/felt. Like Rachel, we can tell the story of our time outside using yoga poses."

-"Think of a yoga pose that can show what you did or what you saw."

Get creative! Turn that regular tree pose into willow tree pose! Or are they a giant oak tree full of fresh, new leaves?

Since we are based in Maine, we used Squat Pose to illustrate picking blueberries!
3. Put it together
Put all the pieces together to create a spring yoga story and share!

Encourage children to include color descriptions in their story.

If needed, prompt them with guiding questions to help with the structure of their story:

-What did we see first? -What did we do next? -What did we hear? Etc…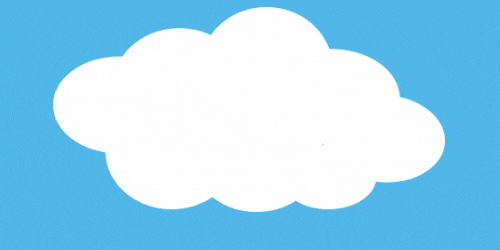 More ways to Learn, Explore, and Move!
Here are more (free) learning resources:
A Cosmic Kids Yoga Adventure: The Very Hungry Caterpillar (a fun and active 20 minute class!)
Kira Willey's Yoga + Movement Songs (listen free online):
The author of Rachel's Day in the Garden: A Kids Yoga Spring Colors Book, Giselle Shardlow, shares wonderful resources for kids yoga on her website. Here she shares how to guide your children through a short and sweet, 3 pose "Spring Yoga Flow": https://www.kidsyogastories.com/spring-yoga/ (These are some of the poses included in her book: Rachel's Day in the Garden)
Virtual classes and events from the Kids Yoga Community that are available during this time. https://kirawilley.com/resources