This learning activity is a fun way for students to reinforce math skills and be active during summer break. Stay safe, stay active! Move, learn and explore!
Teachers: Our plan for implementing this learning activity in a classroom setting can be found in the WinterKids Guide to Active Outdoor Learning (GOAL) Binder, Elementary Edition "Moving Mathematics 6.11" (winter transportation version).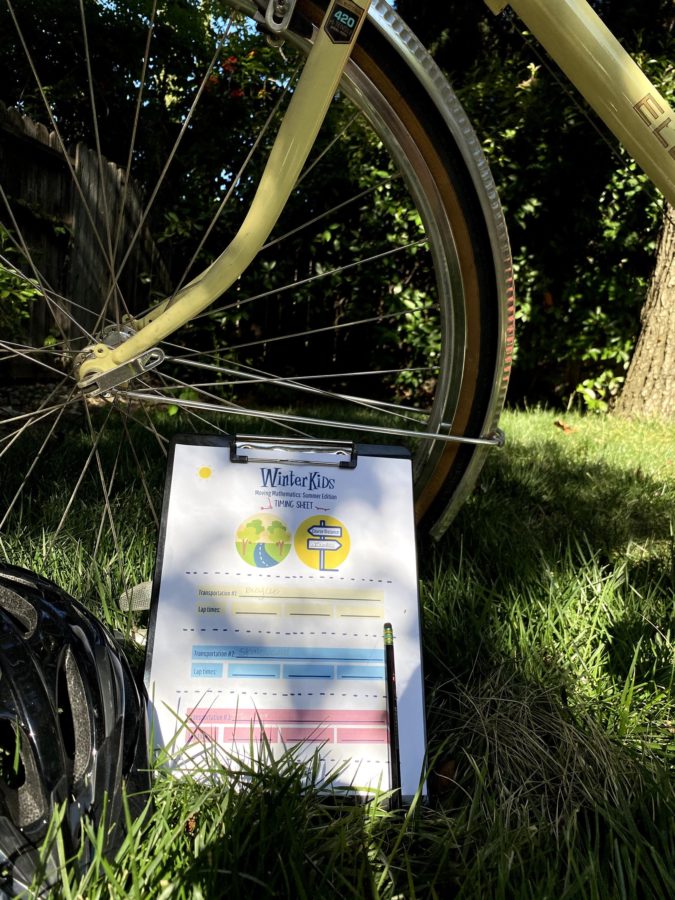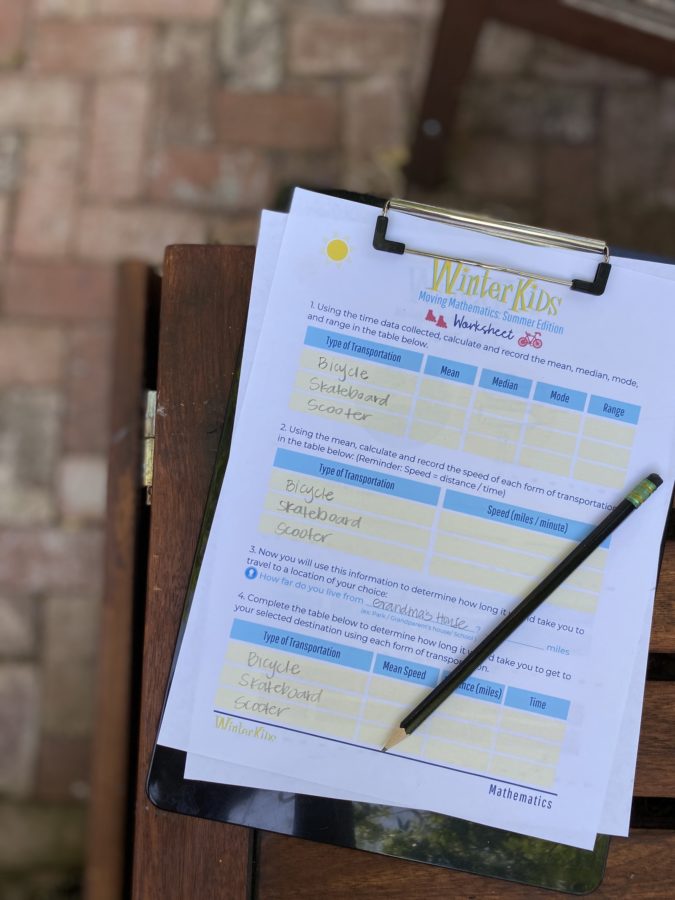 Spark Excitement: Wonderful Books About Biking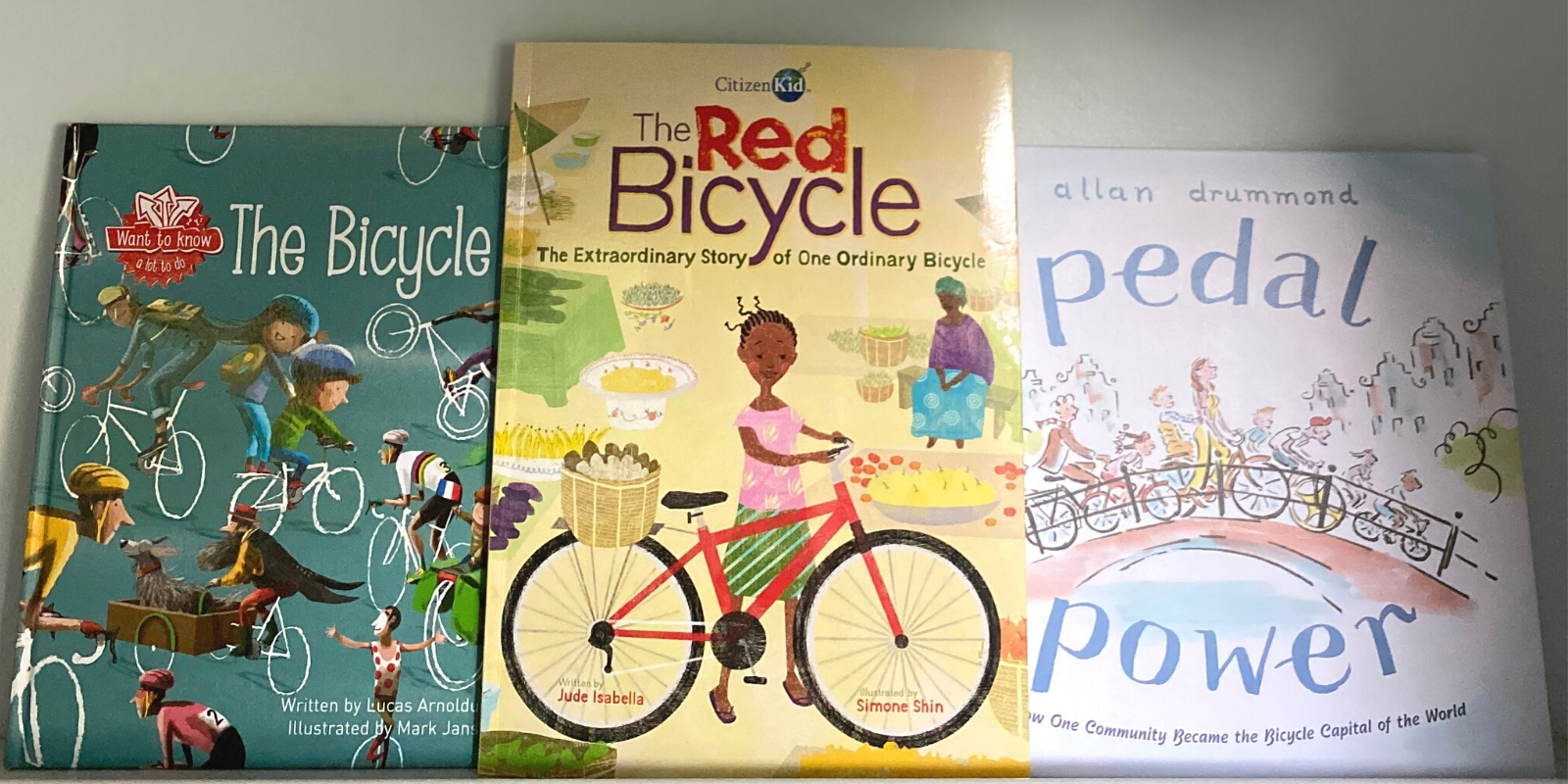 Want to Know: The Bicycle
(by Lucas Arnoldussen and Illustrated by Mark Janssen)
In this book, you'll learn about the history of bicycles, about various types of bicycles, technical parts of the modern bike, different professions that use bicycles, how to choose a bike, famous cyclists, and more! Bonus- there is a section at the end with steps and visuals for fixing a flat tire. Both the illustrations and text are fun, appealing and informative.
Pedal Power
(Written and illustrated by Allan Drummond)
A wonderful story about how people like Maartje Rutten led the early 1970 protests in Amsterdam and helped make biking safer and more accessible to everyone. This book is interesting, informative and the story is inspirational.
The Red Bicycle, The Extraordinary Story of One Ordinary Bicycle
(CitizenKid, Written by Jude Isabella and Illustrated by Simone Shin)
A very moving story of an out-grown bicycle that is donated to serve new, life-changing purposes for people in rural Africa. From serving as transportation to soccer practice and school, to transporting goods to sell at the market, to serving as a bicycle ambulance, this story illustrates the way a bicycle can change someone's life and community. At the end of the book, there are great resources for kids who want to get involved with bicycle donation programs, and wonderful ideas for parents and teachers to encourage further learning.
The CitizenKid series is "a collection of books that inform children about the world and inspire them to be better global citizens." – Kids Can Press. You can read more about this book, and the other stories in the CitizenKid series, here: https://www.kidscanpress.com/products/red-bicycle (This CitizenKid book has been written for children ages 8 to 12.)
Resources to Help Gear Up & Learn Safely
Portland Gear Hub
If you're looking for a used and refurbished bike for your child, Portland Gear Hub is a great resource! Their listings for youth bikes can be found here: https://portlandgearhub.org/youth-bikes-2/.
They are currently offering online shopping and curbside pickup for bikes and safety gear. (Typically, they also offer wonderful biking classes for kids but those are on hold for now.)
Bicycle Coalition of Maine
You can also find very helpful bike safety information on the Bicycle Coalition of Maine's website: https://www.bikemaine.org/education/resources/.
They also recently made a great video called How to Bike Safely During a Pandemic:
Dive Into the Lesson Plan
Common Core Standards:
Giving quantitative measures of center (median and/or mean) and variability (interquartile range and/or mean absolute deviation), as well as describing any overall pattern and any striking deviations from the overall pattern with reference to the context in which the data was gathered.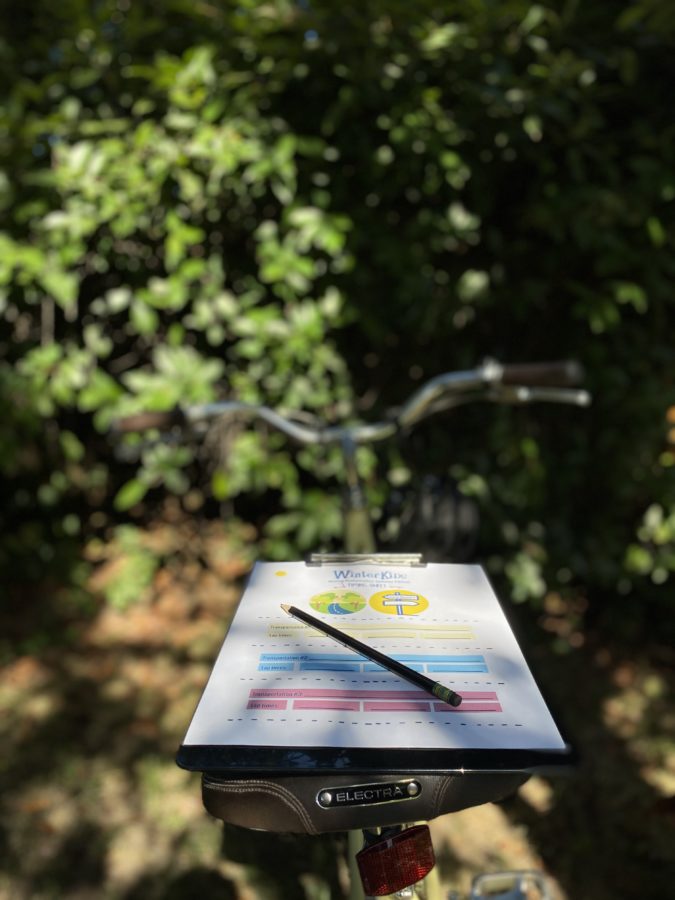 Printables
Download and print these pages to get started: Timing Sheet, Moving Mathematics Worksheet and Lesson Plan are included.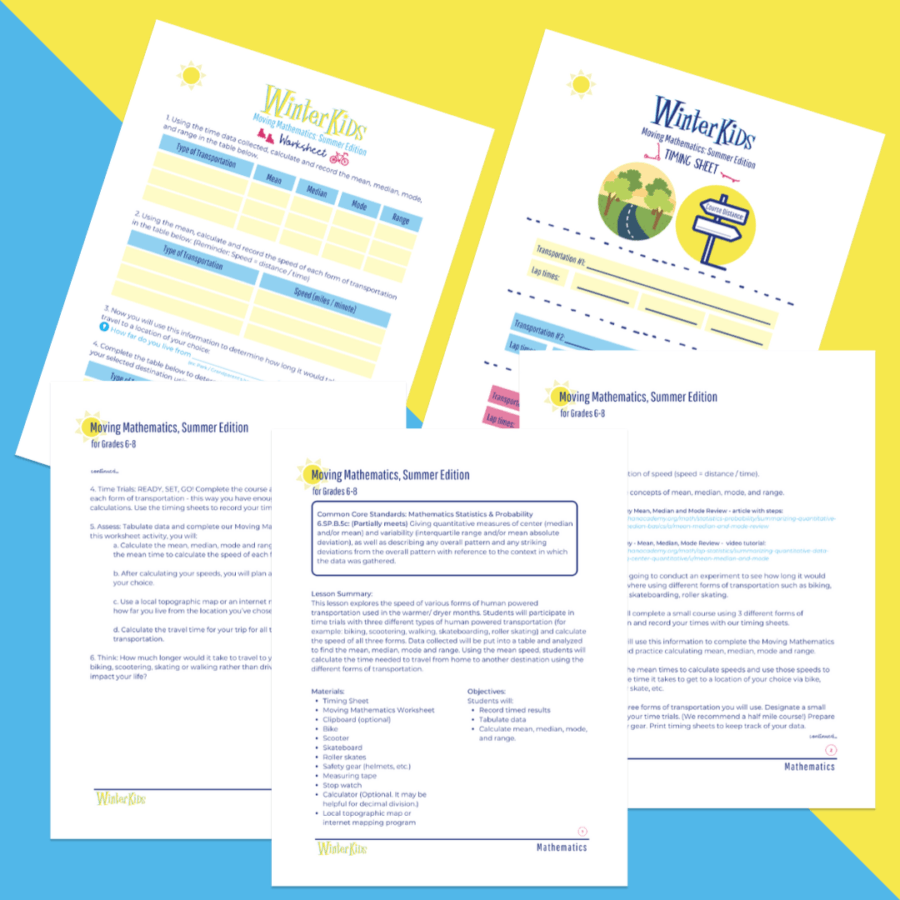 Lesson Summary:
This lesson explores the speed of various forms of human powered transportation used in the warmer/ drier months. Students will participate in time trials with three different types of human powered transportation (for example: biking, scootering, walking, skateboarding, roller skating) and calculate the speed of all three forms. Data collected will be put into a table and analyzed to find the mean, median, mode and range. Using the mean speed, students will calculate the time needed to travel from home to another destination using the different forms of transportation.
Procedure:
02
Overview
You are going to conduct an experiment to see how long it
would take to travel somewhere using different forms of transportation such as biking, scootering, walking, skateboarding, roller skating.

1. First, you will complete a small course using 3 different forms of transportation and record your times with our timing sheets.

2. Next, you will use this information to complete the Moving Mathematics worksheet and practice calculating mean, median, mode and range.

3. Then, use the mean times to calculate speeds and use those speeds to determine the time it takes to get to a location of your choice via bike, scooter, roller skate, etc.
03
Plan
Select the three forms of transportation you will use. Designate a small course to complete your time trials. (We recommend a half-mile course!) Prepare your gear and safety gear. Print timing sheets to keep track of your data.
04
Time Trials
READY, SET, GO! Complete the course at least three times
with each form of transportation – this way you have enough data for your calculations. Use the timing sheets to record your time for each lap.
05
Assess
Tabulate data and complete our Moving Mathematics worksheet. On this worksheet activity, you will:

a. Calculate the mean, median, mode and range of your trial times. Use the mean time to calculate the speed of each form of transportation.

b. After calculating your speeds, you will plan a trip to a nearby location of your choice.

c. Use a local topographic map or an internet mapping program to find how far you live from the location you've chosen.

d. Calculate the travel time for your trip for all three forms of transportation.
06
Think
How much longer would it take to travel to your chosen destination by
biking, scootering, skating, or walking rather than driving? How would this impact your life?