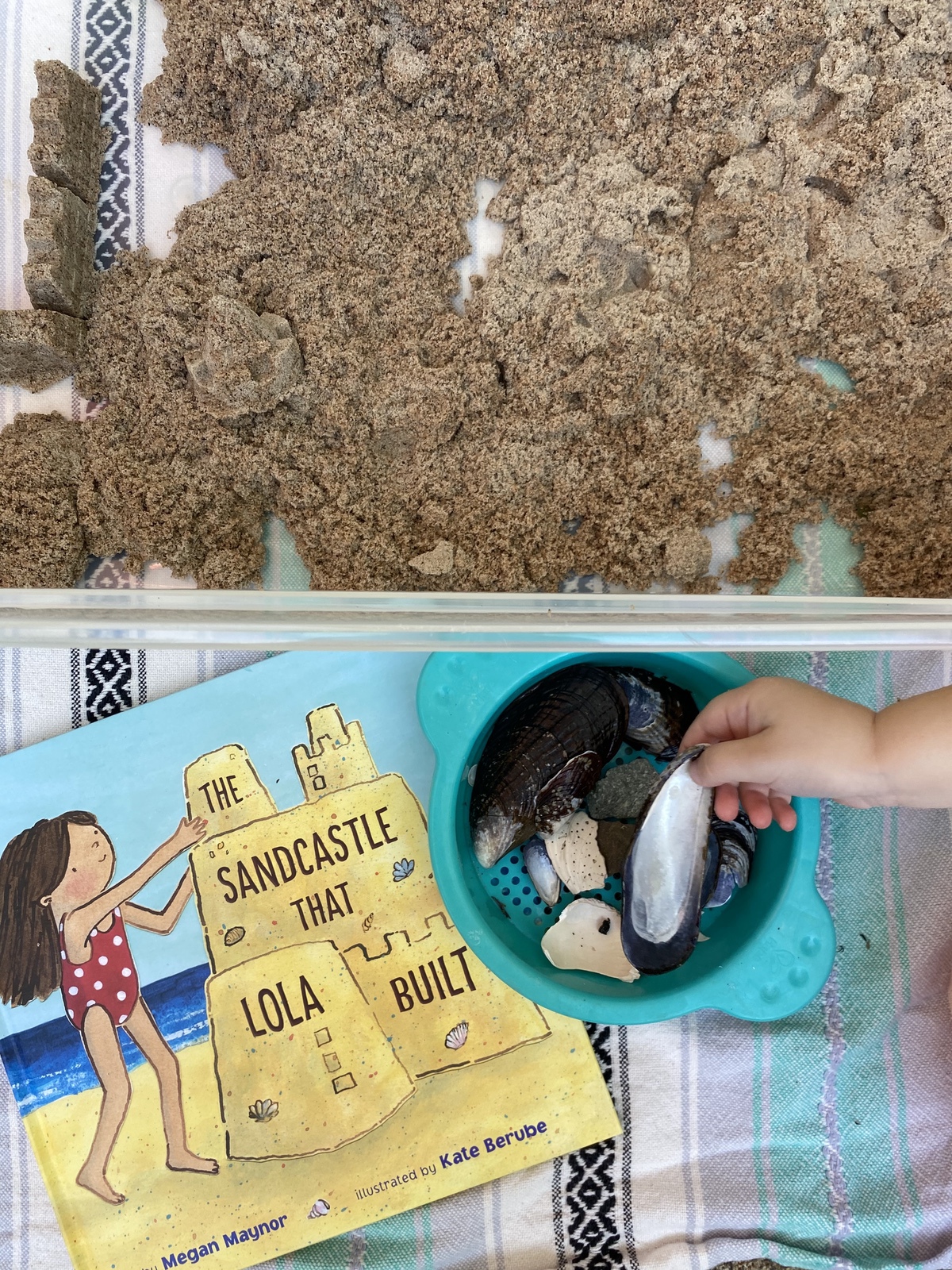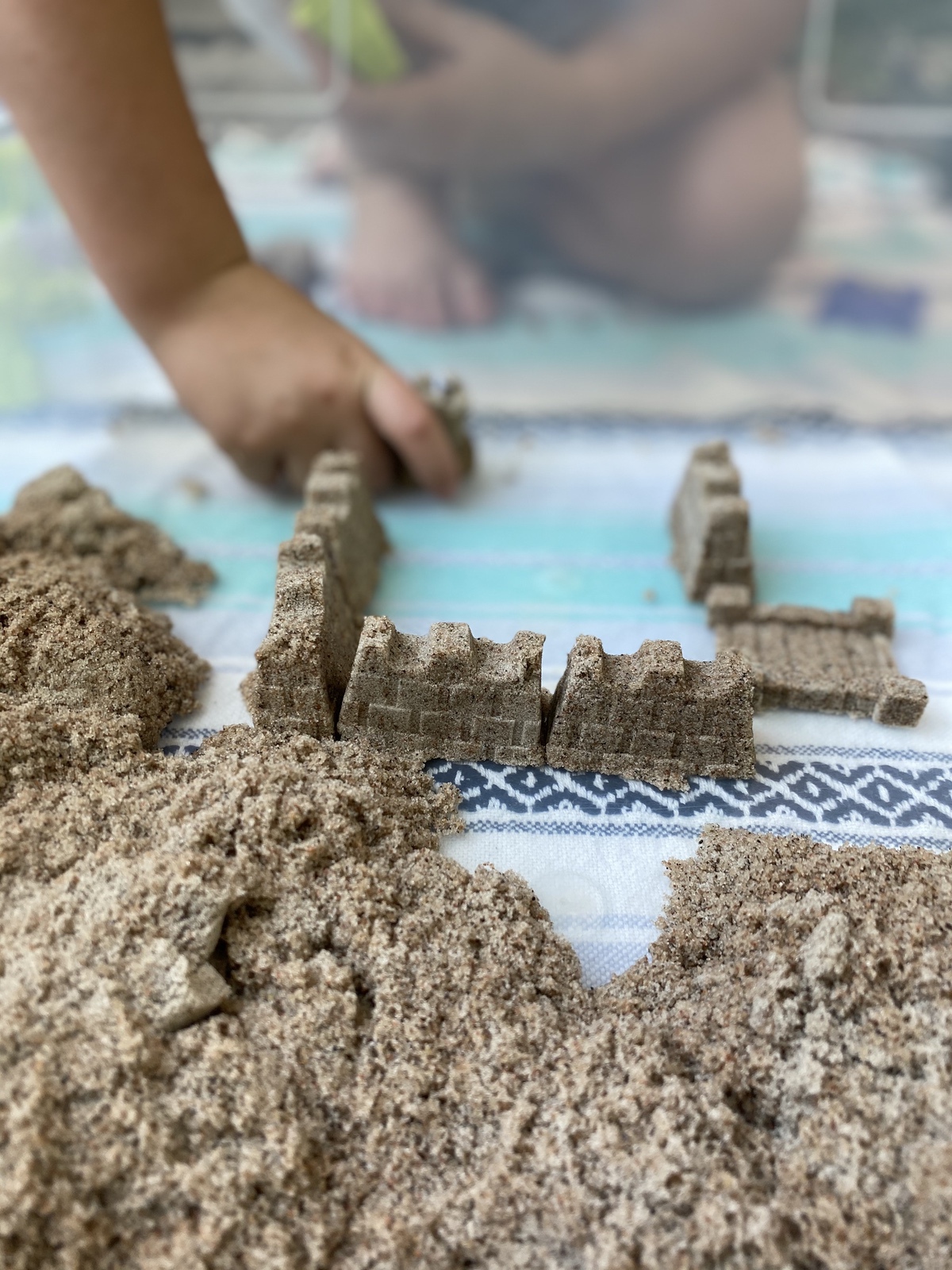 Studies show that sensory table play can be calming, and provide an opportunity for children to work on their fine motor skills, creativity, and social skills- if they are playing at the sensory table with another child. In addition to these, sensory tables can also help develop literacy skills as children retell a story and bring it to life using items at the table! They are great for both home and classroom learning environments!
Story: The Sandcastle That Lola Built
Written by Megan Maynor, illustrated by Kate Berube
Who would have thought that building a sandcastle at the beach would also invite the opportunity to practice kindness, thoughtfulness, and problem-solving skills? In this story it does!
Lola quickly becomes a fantastic role model for our little readers – as she creatively invites kids who accidentally bump into her sandcastle masterpiece to become new friends that share in the wonder and joy of a day at the beach. This sweet story reminds us of the value of teamwork and the importance of creative play outdoors. After reading, your little ones will be anxious to start building their very own "tall, tall tower"! 
This is a great way to give your child the opportunity for sand play at home without committing to a full sandbox.
Sensory Table: Exploring Sand + Sandcastles
A summer time version of Sensory Table- Exploring Snow from WinterKids' GOAL Maine Preschool Edition
Procedure: After reading The Sandcastle That Lola Built, add kinetic sand to your sensory table or to a medium sized storage bin. Model how to fill sandcastle molds and tip them over to make sand castle pieces and use terminology from the story. Children can make sandcastles using the castle molds, shovels, seashells, etc. and freely explore the sand and seashells. Invite them to use language from the story The Sandcastle That Lola Built as they build and describe their castles.
Variation: Add measuring cups and encourage children to make comparisons.
Vocabulary: Sand, sandcastle, tower, wall, moat, surrounds, protects, shells, sea glass, scoop, pat, full, empty, measuring, building