DESIGNED FOR
Preschool + Early Elementary
Inspired by GOAL Preschool Edition, Dramatic Play: Flower Shop
Step aside, lemonade stand! Enter: bike shop! This activity can provide hours of creative and imaginative fun, while also fostering a love for bikes! Here you will find fantastic children's books about bikes, steps and resources for creating your own dramatic play bike shop, and our favorite children's songs about biking. Move, learn and explore!
This activity is great for both play at home and dramatic play areas in preschool/ kinder classrooms!
Play is often talked about as if it were a relief from serious learning. But for children, play is serious learning. Play is really the work of childhood."

-Fred Rogers
Spark Excitement: Wonderful Books About Biking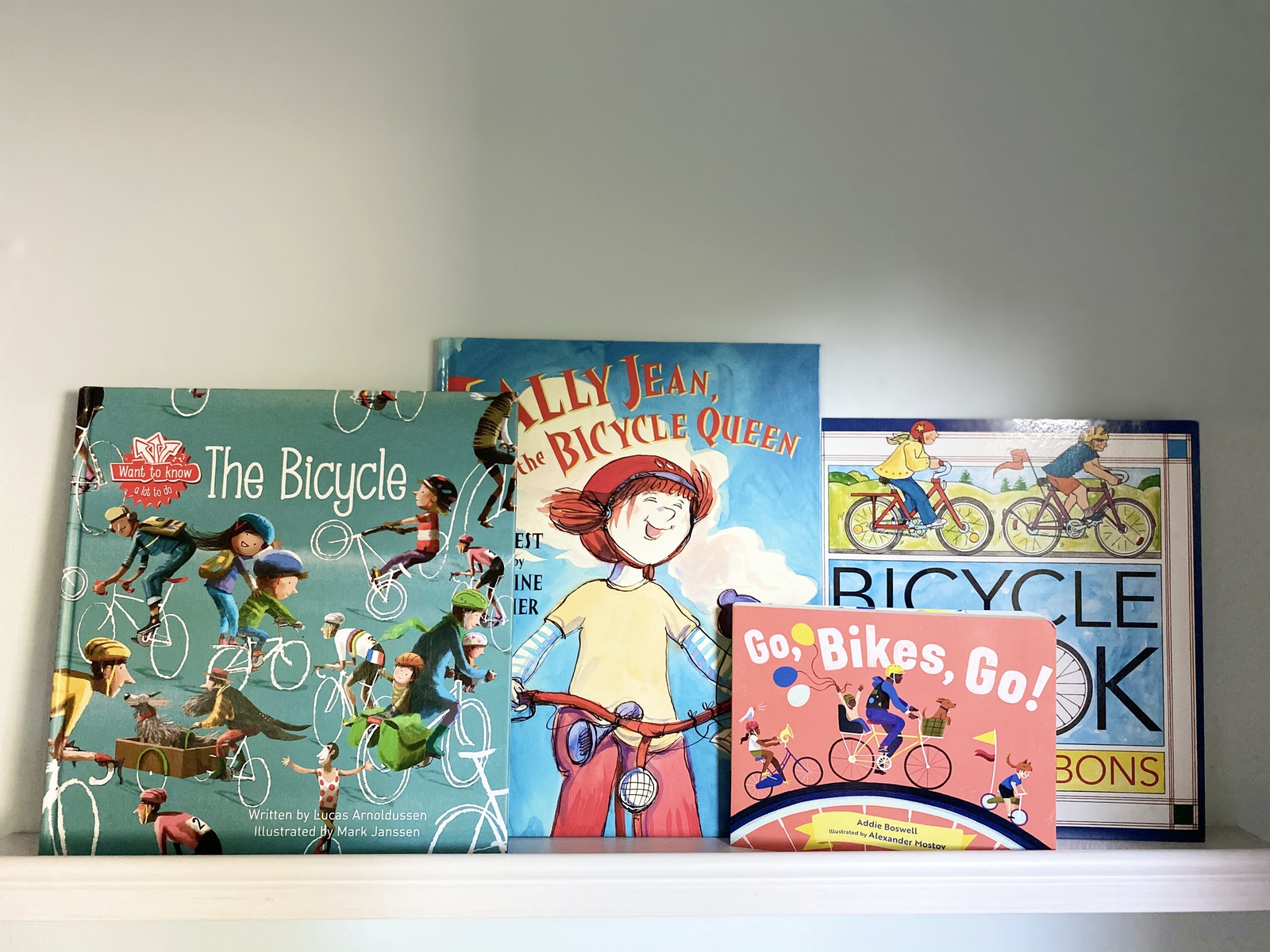 Want to Know: The Bicycle
(by Lucas Arnoldussen and Illustrated by Mark Janssen)
In this book, you'll learn about the history of bicycles, about various types of bicycles, technical parts of the modern bike, different professions that use bicycles, how to choose a bike, famous cyclists, and more! Bonus- there is a section at the end with steps and visuals for fixing a flat tire. Both the illustrations and text are fun, appealing and informative.
Great for all ages!
Sally Jean the Bicycle Queen
(Written by Cari Best and Illustrated by Christine Davenier)
Sally Jean LOVES biking. At an early age, her parents teach her how to use tools to adjust her bike as she grows. She takes very good care of her beloved bike, Flash. But eventually, she outgrows Flash and her parents can't afford to buy her a new bike. So Sally Jean gets creative- she raises money by setting up a pop up shop where she teaches other children how to fix their bikes. With the two new tires she was able to purchase and an old bike frame given to her by a kind neighbor, she builds her own new bike- Lightning.
This is such a fun and empowering story. This is also a great read for kids who are nervous about taking off training wheels, or trying a two wheeler… Sally Jean's confidence and joy are contagious!
Great for ages 4-8
Bicycle Book
(by Gail Gibbons)
This is a great nonfiction book, recommended for ages 4 through 8. In this book you'll find: a brief history of the bicycle, bike diagrams and vocabulary, information about how bikes work, a bicycle care checklist (perfect for future dramatic play bike shop mechanics!), and more.
Go, Bikes, Go!
(by Addie Boswell and Alexander Mostov)
A fun and playful board book that is great for developing bike vocabulary along with sparking an interest in bicycles!
Recommended for ages 0 – 4.
Dramatic Play: Bike Shop Guide
Move! Learn! Explore!
Maine Early Learning and Development Standards (MELDS):
If your child is in early elementary, you can find coordinating standards for their grade levels at: CoreStandards.org.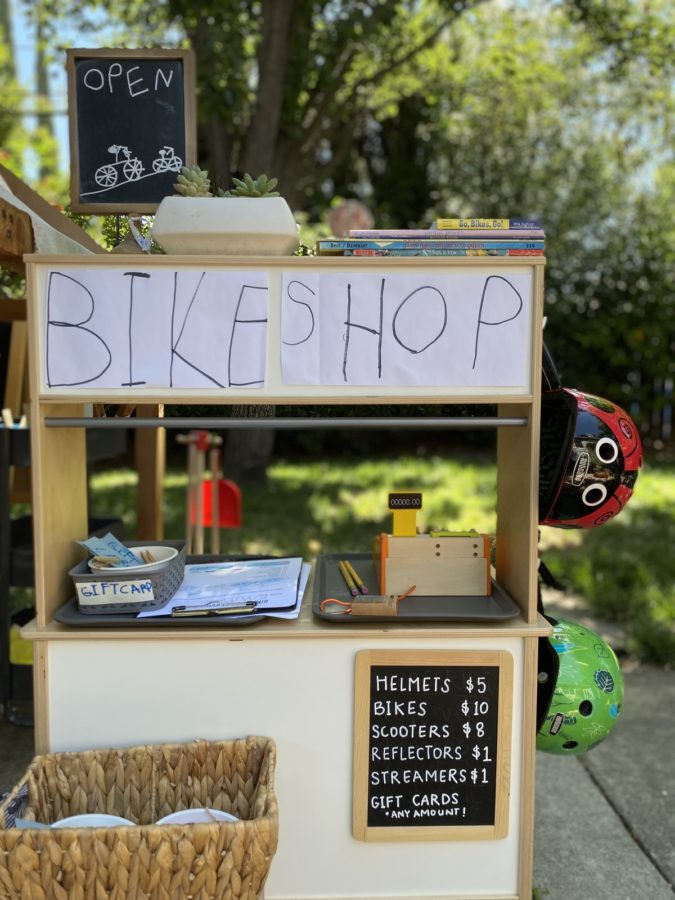 Printables
Download and print these pages to get started, including the full Bike Shop Guide, and Bike Shop Service Ticket.