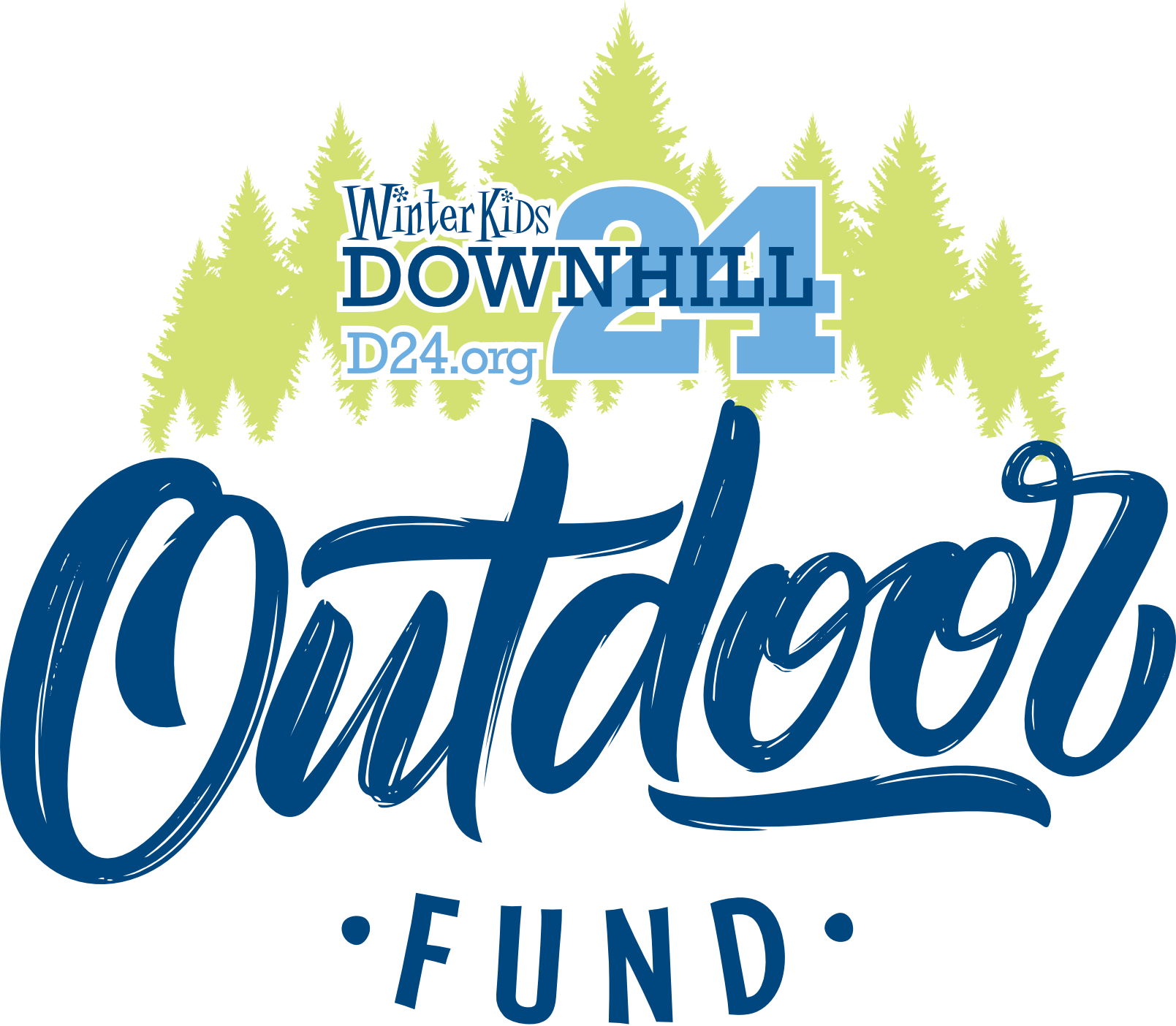 WinterKids to Grant $50,000 to Maine organizations through the Downhill 24 Outdoor Fund – Application Window Opens June 5, 2023
FOR IMMEDIATE RELEASE
Media Contact:
Julie Mulkern, Executive Director
(207) 871-5700 x102 or (207) 671-4661
jmulkern@winterkids.org
Westbrook, Maine, May 24, 2023 – WinterKids, a leading nonprofit organization dedicated to getting kids outside and active during the winter season, is thrilled to announce the opening of the WinterKids Downhill 24 Outdoor Fund 2023 application window. In celebration of the 10-year anniversary of the WinterKids Downhill 24 event in 2022, WinterKids established this fund to expand their efforts in promoting outdoor activities among children across Maine.
The WinterKids Downhill 24 Outdoor Fund aims to eliminate the barriers preventing children from participating in healthy outdoor activities, such as limited access to proper equipment, clothing, and transportation. In its inaugural year, the fund granted a total of $25,000 to four organizations, aiding them in their mission to facilitate outdoor engagement for youth:
Noble Middle School, Berwick, ME – $10,000
Bruce M. Whittier Middle School, Poland, ME – $5,000
Auburn Middle School, Auburn, ME – $5,000
Mount Abram Regional High School, Salem Township, ME – $5,000
Building upon the success of the previous year, the WinterKids Downhill 24 Outdoor Fund is proud to announce that in Year 2, a total of $50,000 will be granted to ten deserving organizations. These grants will empower organizations within three distinct categories to enhance their efforts in getting children outside and active more frequently. The winning organizations in each category, including 501(c)(3) nonprofits, schools, and public parks and recreation departments, will again be determined through a community vote.
"The WinterKids Downhill 24 Outdoor Fund has become a critical component of our ongoing commitment to empowering children to embrace an active lifestyle through outdoor learning and exploration," said Julie Mulkern, Executive Director of WinterKids. "We are excited to invite organizations from across Maine to submit their applications and join us in our mission to provide children with the tools they need to lead healthier lives."
Applications for the WinterKids Downhill 24 Outdoor Fund 2023 will open on June 5, 2023, and interested organizations are encouraged to apply through the WinterKids website (www.winterkids.org) by the application deadline on June 16, 2023. Last year's winners are not eligible to apply. After the submission period, there will be a community voting phase from July 3-28, 2023, allowing individuals to support their favorite organization's application. Winners will be announced on August 1, 2023.
WinterKids is grateful for the ongoing support of its sponsors, partners, and the entire community, whose contributions make the WinterKids Downhill 24 Outdoor Fund possible.
ABOUT WINTERKIDS
WinterKids is a nonprofit organization based in Maine that provides children with opportunities to stay active, healthy, and outdoors during the winter months. Since its establishment in 1997, WinterKids has been dedicated to ensuring that hundreds of thousands of children embrace the joy of outdoor winter activities while reaping the numerous physical and mental health benefits they provide. Through their innovative programs, including the WinterKids Downhill 24, WinterKids helps children develop healthy lifelong habits through fun, outdoor winter activity. To learn more about WinterKids, please visit www.winterkids.org.

Our Major Community Sponsor is L.L. Bean. Our Supporting Sponsors are Agren, Central Maine Power, Harvard Pilgrim Health Care, WEX, and WMTW Channel 8 and The CW.