Week 1: Outdoor Physical Activity

Week 2: Nutrition

January 16-20, 2023
Sponsored by Backyard Farms

Week 3: Family Engagement

January 23-January 27, 2023
Sponsored by Subway & Aroma Joe's

Week 4: Winter Carnival

January 30-February 3, 2023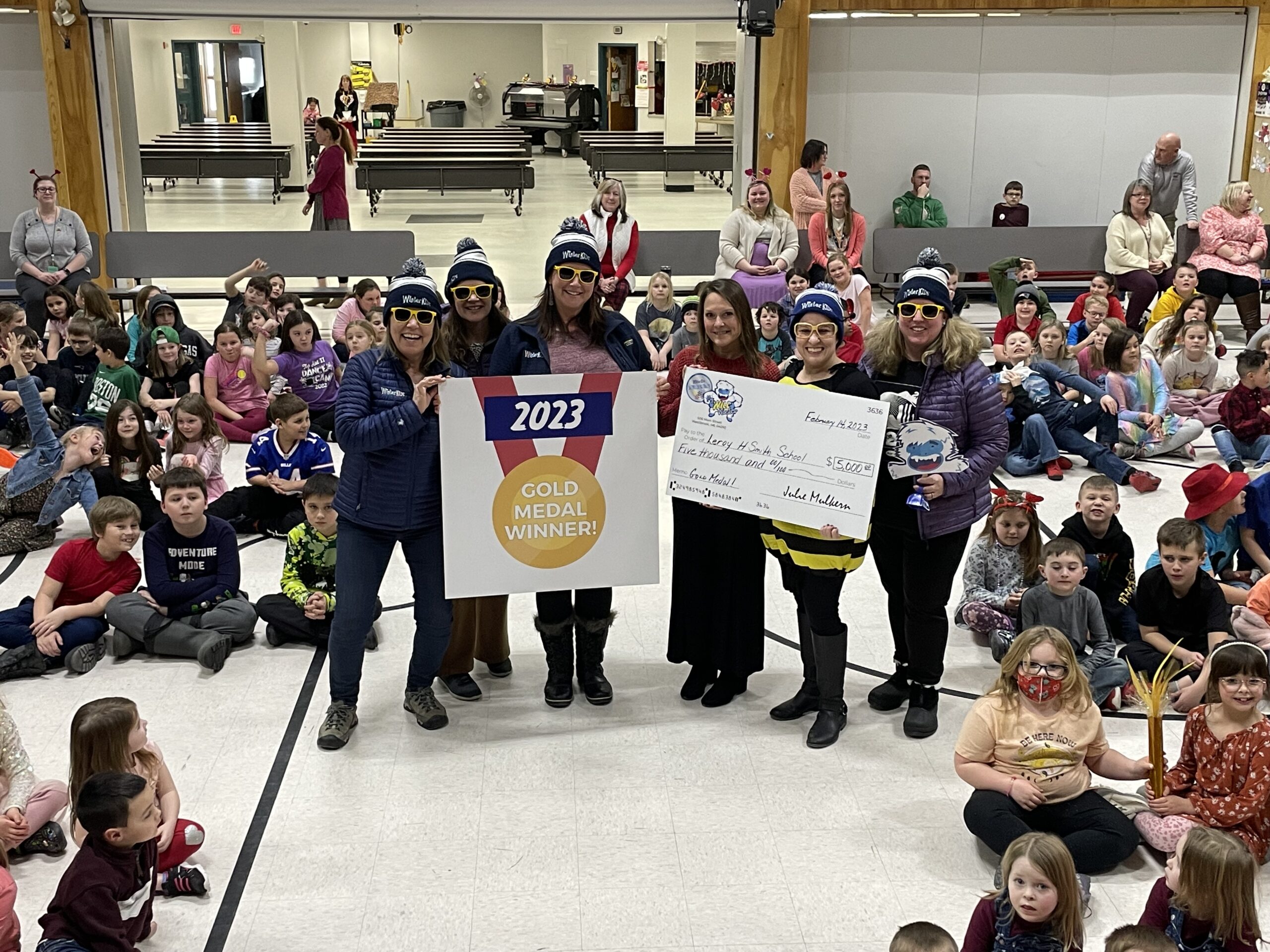 GOLD MEDAL + $5,000
Leroy H. Smith School, Winterport (Waldo County)
4th year in the Winter Games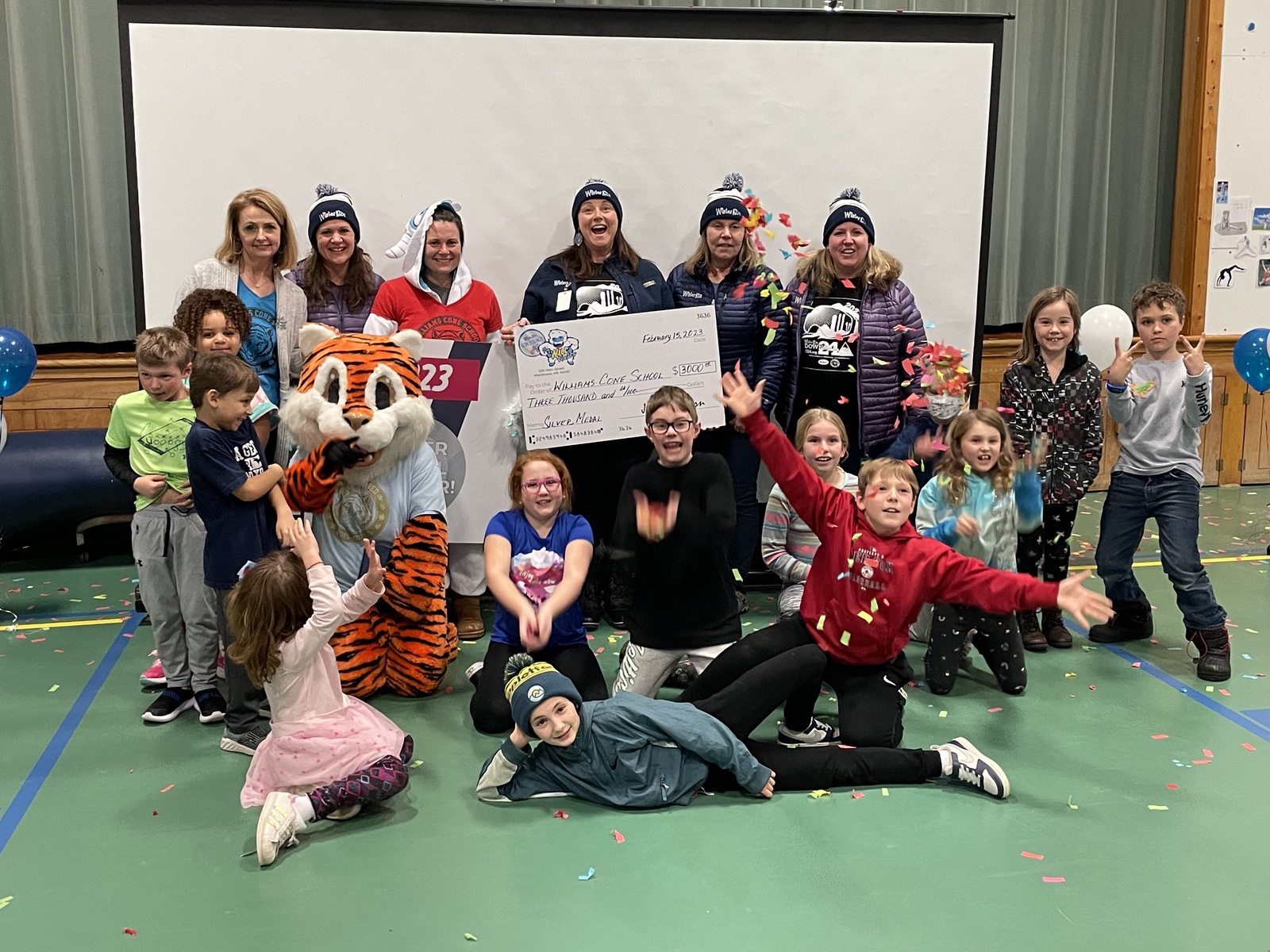 SILVER MEDAL + $3,000
Williams–Cone School, Topsham (Sagadahoc County)
1st year in the Winter Games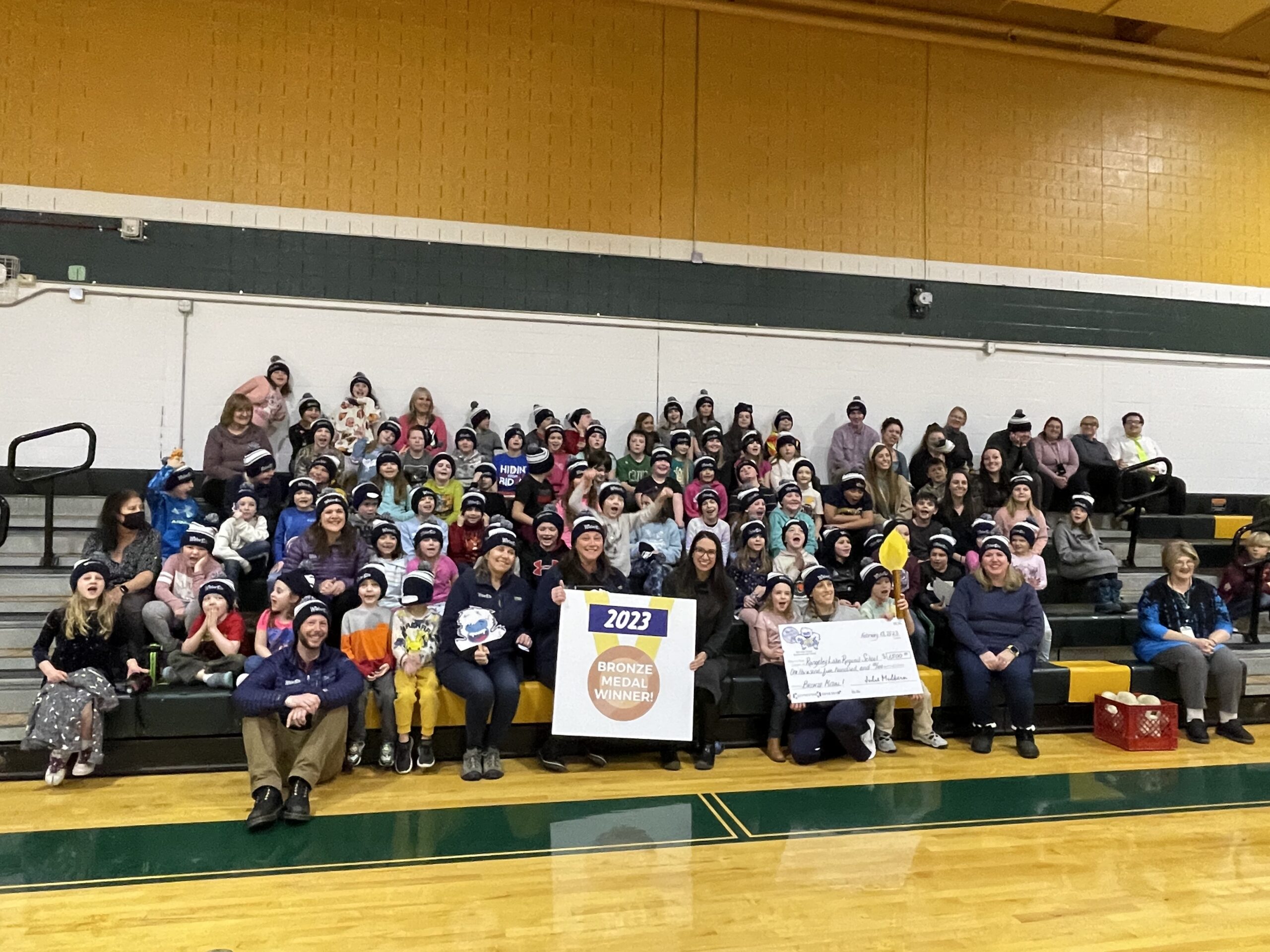 BRONZE MEDAL + $1,500
Rangeley Lakes Regional School, Rangeley (Franklin County)
4th year in the Winter Games
| PLACE | SCHOOL | WEEK 1 | WEEK 2 | WEEK 3 | WEEK 4 | FINAL SCORE | CASH PRIZE |
| --- | --- | --- | --- | --- | --- | --- | --- |
| 1 | LEROY H SMITH SCHOOL | 25 | 24 | 24 | 25 | 98 | $5,000 |
| 2 | WILLIAMS CONE SCHOOL | 24 | 25 | 25 | 24 | 98 | $3,000 |
| 3 | RANGELEY LAKES REGIONAL SCHOOL | 24 | 24 | 24 | 24 | 96 | $1,500 |
| 4 | GILBERT ELEMENTARY SCHOOL | 24 | 24 | 24 | 24 | 96 | $1,000 |
| 5 | PERRY ELEMENTARY SCHOOL | 24 | 24 | 24 | 24 | 96 | $1,000 |
| 6 | CHERRYFIELD ELEMENTARY SCHOOL | 24 | 24 | 24 | 24 | 96 | $750 |
| 7 | EAST RANGE II SCHOOL | 24 | 24 | 24 | 24 | 96 | $750 |
| 8 | WOODLAND CONSOLIDATED SCHOOL | 24 | 24 | 22 | 24 | 94 | $750 |
| 9 | HELEN THOMPSON SCHOOL | 24 | 24 | 21 | 23 | 92 | $750 |
| 10 | HARRISON ELEMENTARY SCHOOL | 24 | 23 | 21 | 24 | 92 | $750 |
| 11 | AGNES GRAY SCHOOL | 20 | 23 | 18 | 24 | 85 | $500 |
| 12 | MILO ELEMENTARY SCHOOL | 19 | 20 | 21 | 22 | 82 | $500 |
| 13 | MOSCOW ELEMENTARY SCHOOL | 19 | 22 | 19 | 18 | 78 | $500 |
| 14 | CHEBEAGUE ISLAND SCHOOL | 16 | 15 | 12 | 14 | 57 | $500 |
| 15 | ELLA P BURR SCHOOL | 11 | 19 | 11 | 8 | 49 | $500 |
| 16 | CHARLES M SUMNER LEARNING CAMPUS | 4 | 8 | 7 | 3 | 22 | $500 |
Find more details on how scoring works for our Competitive Track schools, in our Winter Games 2023 Rules & Regulations.
THANK YOU TO WMTW-TV FOR BROADCASTING OUR WEEKLY RESULTS!
Our exclusive Television Partner, WMTW Channel 8 shared our weekly results every Tuesday with Meteorologist Sarah long at 4:00-5:00 PM and 6:00-6:30 PM! Did you see yourself on TV?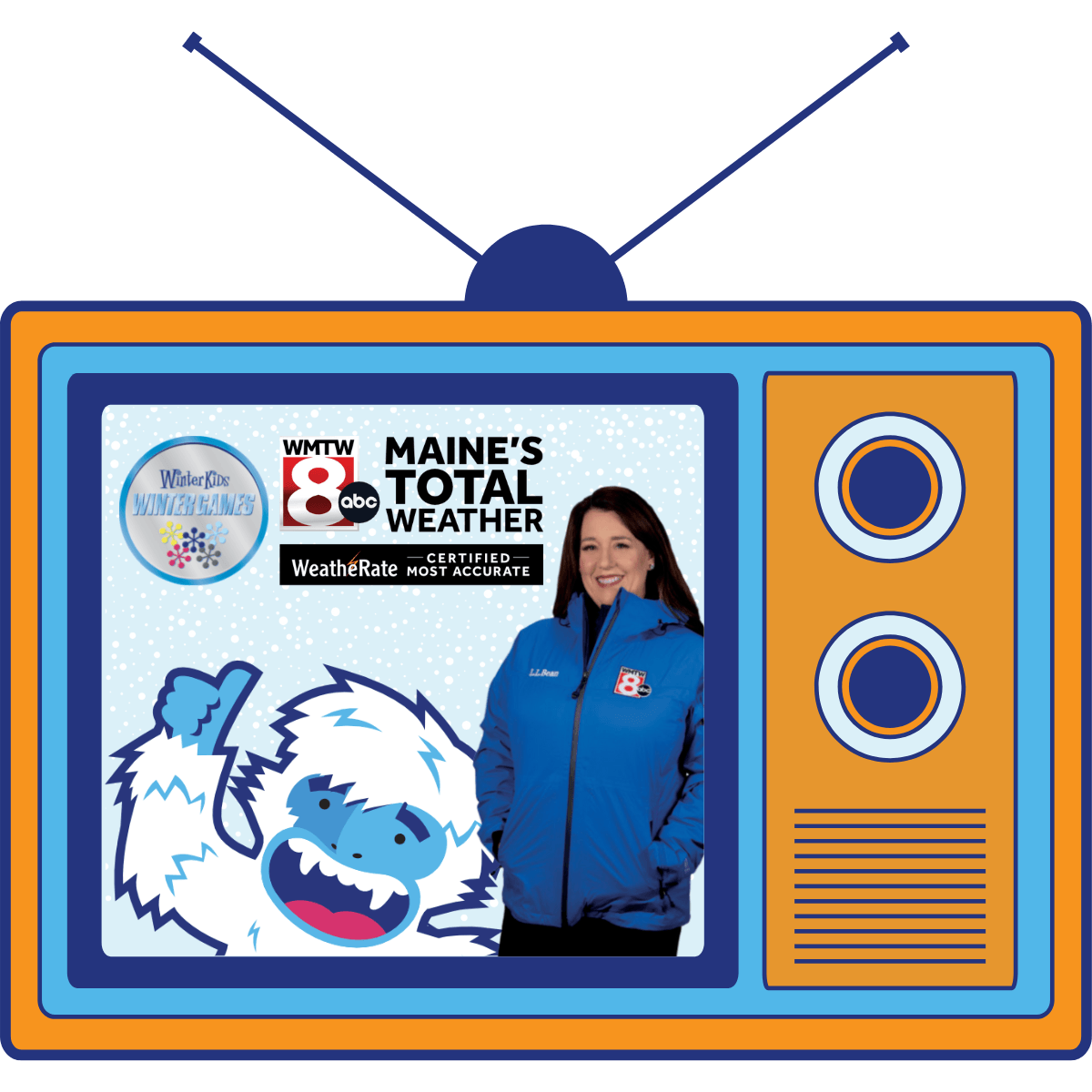 Agnes Gray School
West Paris, Oxford County, Maine
Charles M. Sumner Learning Campus
Sullivan, Hancock County, Maine
Chebeague Island School
Chebeague Island, Cumberland Co, Maine
Cherryfield Elementary School
Cherryfield, Washington County, Maine
East Range II School
Topsfield, Washington County, Maine
Ella P. Burr School
Lincoln, Penobscot County, Maine
Gilbert Elementary School
Augusta, Kennebec County, Maine
Harrison Elementary School
Harrison, Cumberland County, Maine
Helen Thompson School
West Gardiner, Kennebec County, Maine
Leroy H. Smith School
Winterport, Waldo County, Maine
Milo Elementary School
Milo, Piscataquis County, Maine
Moscow Elementary School
Moscow, Somerset County, Maine
Perry Elementary School
Perry, Washington County, Maine
Rangeley Lakes Regional School
Rangeley, Franklin County, Maine
Williams Cone School
Topsham, Sagadahoc County, Maine
Woodland Consolidated School
Woodland, Aroostook County, Maine
Meet the Judges
Meet the 2023 WinterKids Winter Games Judges Panel! Our Judges Panel is comprised of representatives from our sponsors. Each week, our judges will receive the competitive schools Moment of the Week submissions anonymously to rank their favorites. Each weekly winner is chosen based on collective rank-choice voting.
Winners are announced the following Tuesday on WMTW Channel 8, then on Wednesday in the WinterKids Winter Games Facebook Group and on WinterKids' website. In the event of a tie at the end of the Winter Games competition, the Winter Games Judges Panel will vote for their favorite Snow Principal likeness.
Good luck to all competitive schools!
Bill Bourassa
Harvard Pilgrim Health Care
Crystal Brown
Subway & Aroma Joe's
Andrea Hallett
MMG Insurance
Jon Morrill
Kittery Trading Post
Sue Till
Hannaford Snack Pals
Katie Yates
Central Maine Power
THE 2023 WINTER GAMES WERE MADE POSSIBLE THANKS TO GENEROUS SUPPORT FROM: