Week 1 of the 2023 WinterKids Winter Games was focused on Outdoor Physical Activity, and boy, did our Competitive Track participants get WILD!
Our 16 competitive schools from across Maine kicked off the Games with an opening ceremony, then got outside throughout the week with activities like a Snowball target shoot, "winter warm-ups," and so much more. Students capped off the week by organizing a winter clothing drive as their "Friendship Friday" activity!
Competitive Track schools had an opportunity to win a bonus point for their school by submitting a Snow Dance video as their Moment of the Week!
Congratulations to Leroy H. Smith School in Winterport, Maine (Waldo County), for Winning our Week 1 Moment of the Week!
And WE WANT TO GIVE AN HONORABLE MENTION TO a very close second place ENTRY FROM RANGELEY LAKES REGIONAL SCHOOL:
WEEK 1 LEADERBOARD
Here is how our Competitive Schools rank as of the end of Week 1: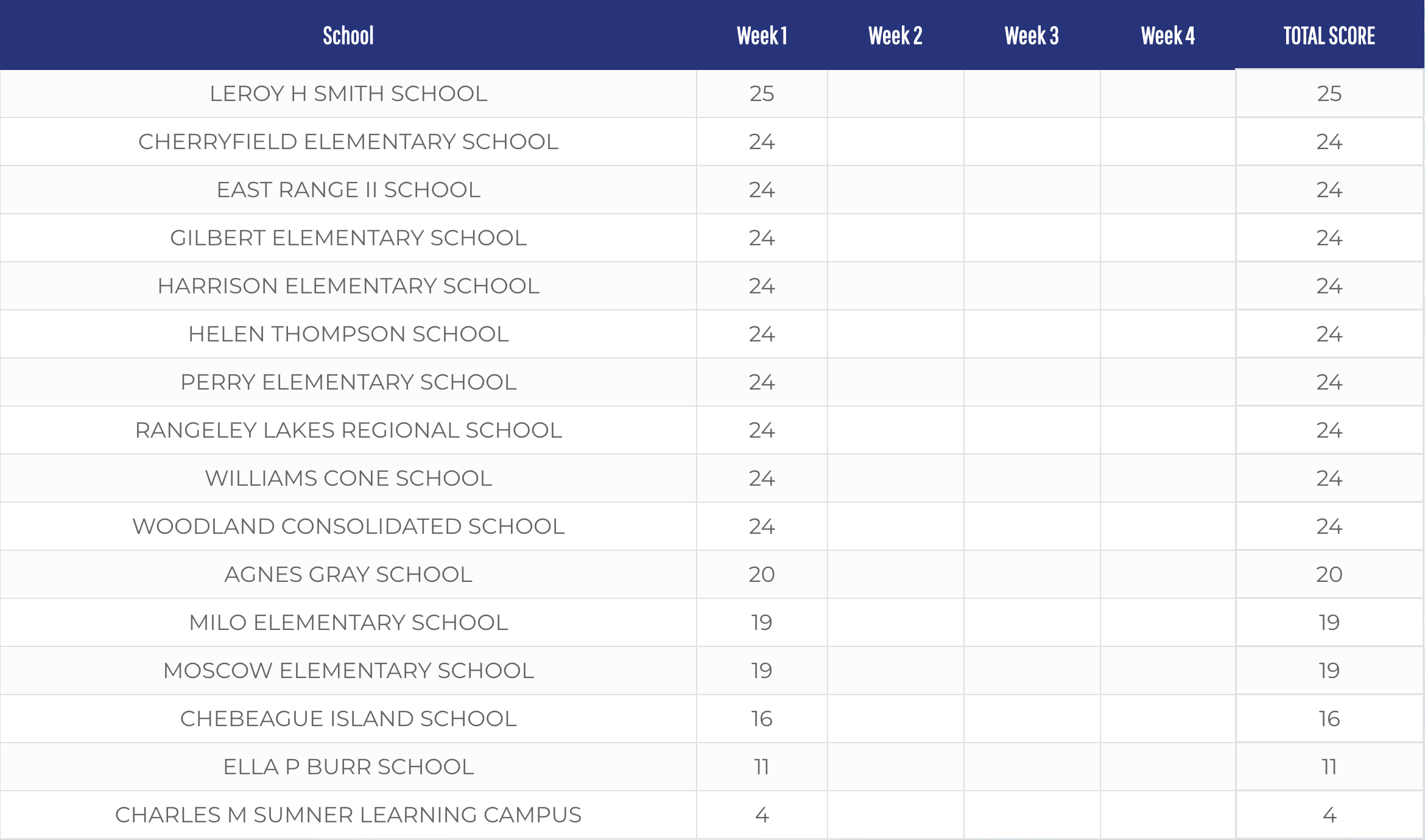 We've shared some fun photos and ALL of our Competitive Track schools' Moment of the Week submissions below! Enjoy!
THE 2023 WINTER GAMES WERE MADE POSSIBLE THANKS TO GENEROUS SUPPORT FROM: