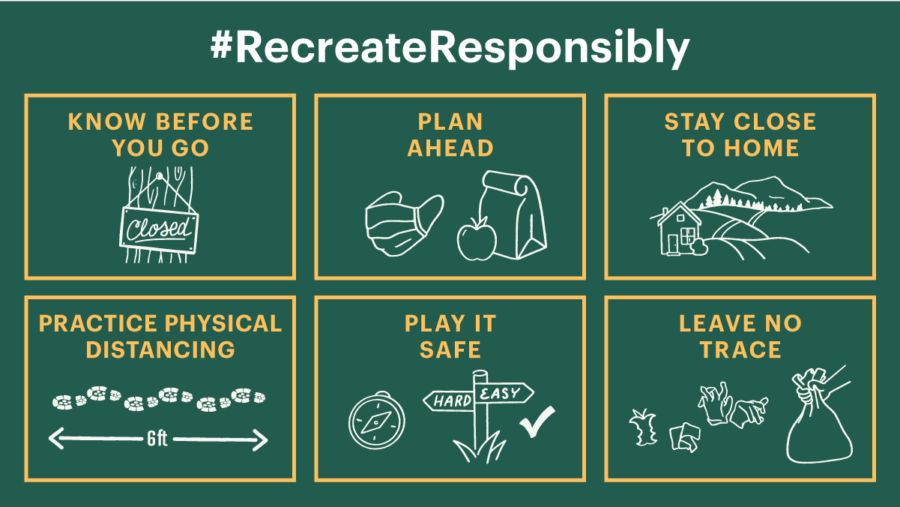 As parks, trails, and beaches begin to reopen, it can be confusing to navigate this "new normal" in terms of how to recreate responsibly. The new #RecreateResponsibly guidelines give advice on how to get outdoors right now.
When you choose to recreate responsibly, you are doing your part to keep yourself and others safe and healthy. No one wants to see our parks, trails, and beaches re-closed, and we can all do our part to take care of each other and these places so we can maintain access. We all have a shared responsibility to care for these places and ensure they remain for future generations to enjoy.
Lead by example and join us in learning how to #RecreateResponsibly: https://www.recreateresponsibly.org/
Health warnings and recommendations will vary by state, and are subject to frequent change, so it's also important to do a little research before heading out (every time).
Here in Maine, those can be found at https://www.maine.gov/dacf/about/news/news.shtml, and for our friends in New Hampshire, they can be found at https://www.covidguidance.nh.gov/recreational-and-tourism-guidance.