WinterKids is proud to call L.L. Bean a key partner in our efforts to get kids outside and active all winter. Their focus on people in the communities they serve getting outside together, combined with WinterKids' focus on getting kids and families outside/active has facilitated a unique bond between our two organizations.
We recently sat down with WinterKids board member Ryan Larsen, Corporate Merchant for Equipment, and Kelly Warsky, Senior Manager of Brand Experience, to talk about the company's commitment to supporting local communities, including programs like WinterKids. Here's what they had to say…
LL Bean and WinterKids have enjoyed a partnership for nearly 20 years. Why would you consider us so uniquely aligned?
Kelly: At L.L.Bean, we believe in the numerous benefits of time spent outdoors and we're committed to helping people of all ages get outside in all seasons and in all weather. Getting outdoors can mean something as simple as walking out the front door.
We know winter poses unique challenges as well as great opportunities here in New England. L.L.Bean is not just about outfitting people for the outdoors but equipping them with new skills and introducing them to new ways to enjoy the outdoors, through our Outdoor Discovery Programs and in-store clinics. That's a goal we share with WinterKids and your efforts to inspire kids and families to be outside and active all winter long, whether they're new to New England or just looking for a new outdoor adventure.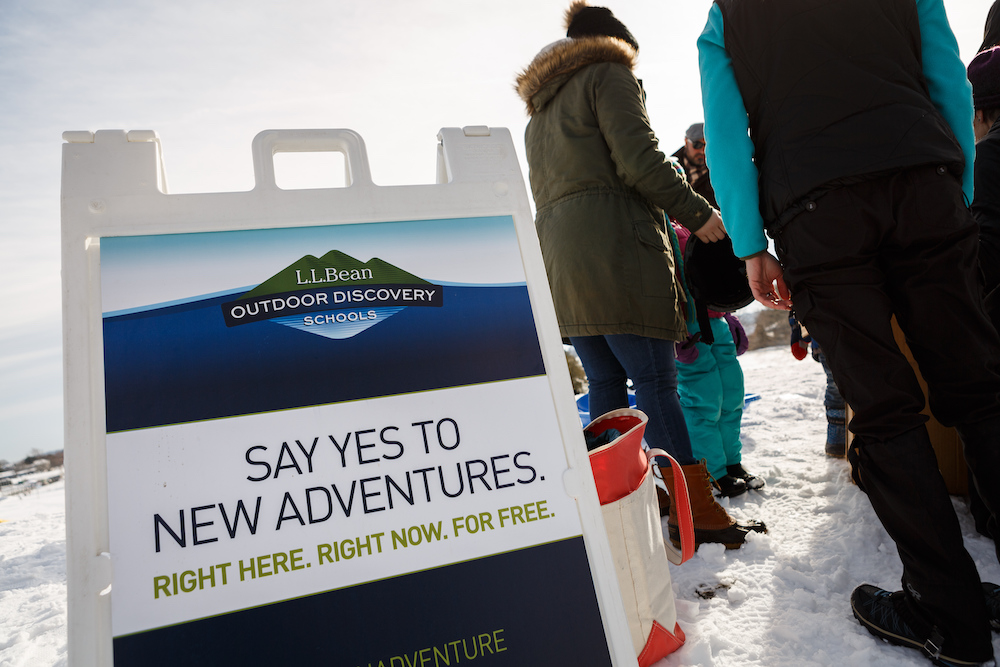 Tell me more about your Be An Outsider initiative and how our partnership ties in.
Kelly: Our Be an Outsider message focuses on the inclusivity of the outdoors. We like to say the outdoors is the most inclusive club there is. You don't need a passport to come here. Or an invitation to play here. Just step outside your front door and you've arrived. We're committed to helping everyone learn, play and explore the outdoors through the winter months and we know WinterKids shares that same commitment.
Ryan, what draws you to the WinterKids mission as both a part of the L.L. Bean team and as a WinterKids board member?
Ryan: I grew up spending a lot of time outdoors at all times of the year. Looking back, I now see all the benefits, both physically and mentally, it provided me then and now. I was fortunate to have a family that enjoyed both Nordic and alpine skiing which has created a love for winter.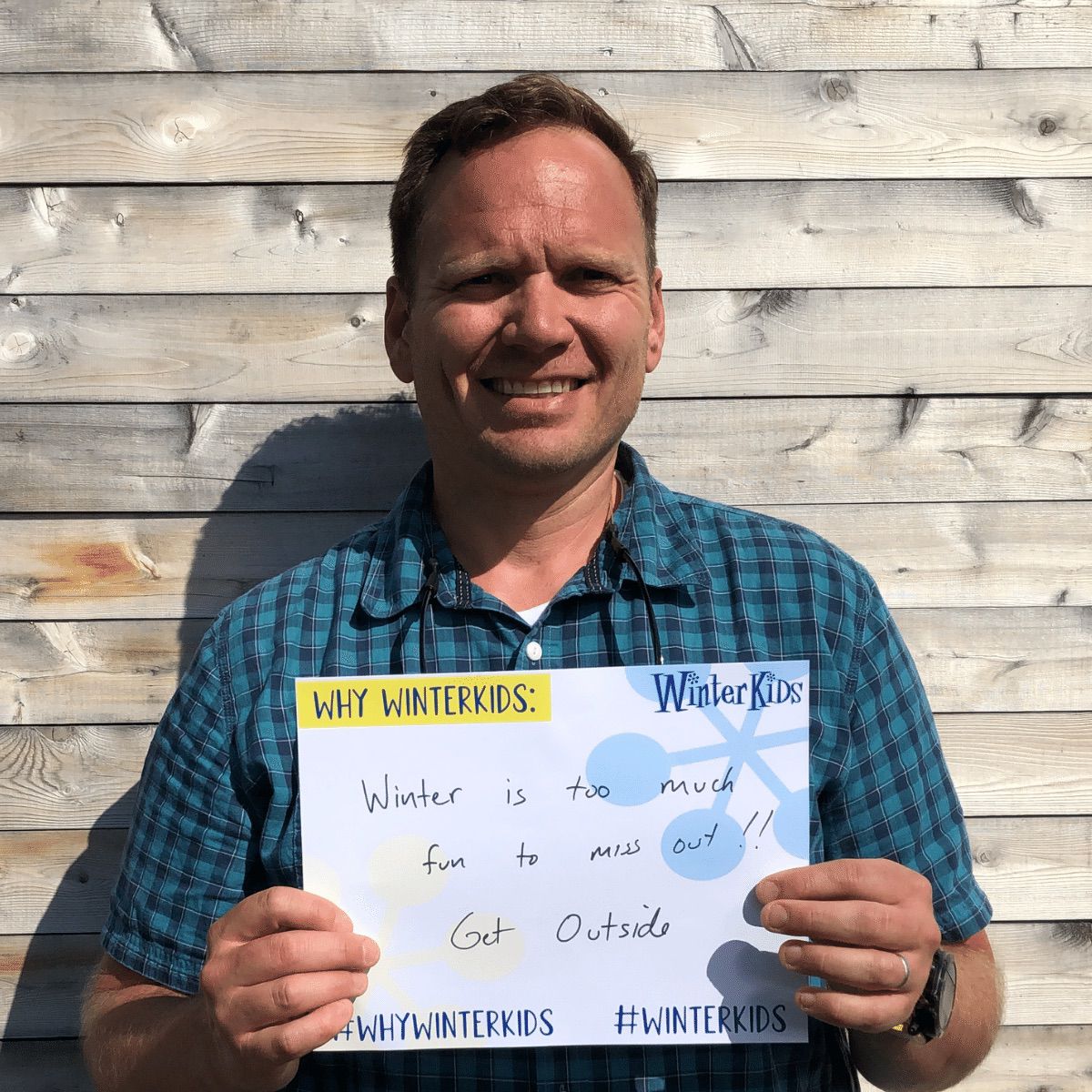 Now as a father of 3 girls, I have been able to create that same love for the outdoors, specifically in winter. Living in Harpswell, my kids have classmates of all different economic spectrums. Seeing kids that do not have the same opportunities that both my kids and I had myself, motivates me to help bring some of those experiences to kids that otherwise would not have the opportunity. WinterKids is a perfect organization as they look to create opportunities for children to have fun, active experiences in the outdoors.
We are so grateful for L.L. Bean's ongoing partnership! To learn more about their commitment to helping people make deeper connections with the outdoors and with each other, visit the L.L. Bean Outside blog.