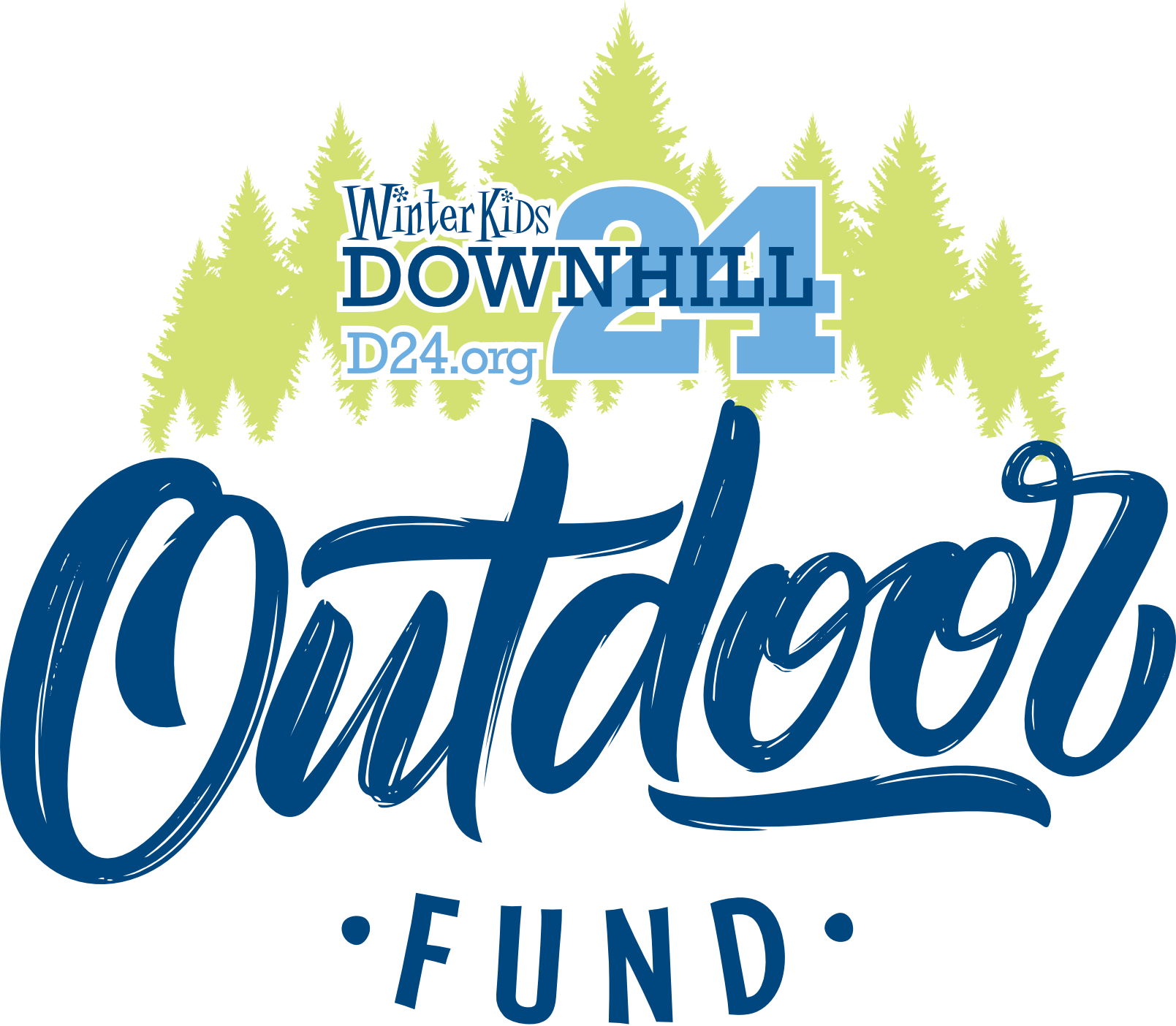 WinterKids Announces Downhill 24 Outdoor Fund Winners
FOR IMMEDIATE RELEASE
Media Contact:
Julie Mulkern, Executive Director
(207) 871-5700 x102 or (207) 671-4661
jmulkern@winterkids.org
October 11, 2022 – Westbrook, Maine – WinterKids is awarding $25,000 to organizations working on getting kids outside and active more often! In honor of the 10th anniversary of the WinterKids Downhill 24, WinterKids created the Downhill 24 Outdoor Fund to help get even more kids outside and active across Maine and beyond. This fund will help to address the barriers to healthy outdoor activity, including but not limited to equipment, clothing, and transportation.
For the inaugural year of the WinterKids Downhill 24 Outdoor Fund, WinterKids is granting $25,000 to 4 organizations to help get kids outside and active more often. These winning schools were determined by community vote: $10,000 winner – Noble Middle School in Berwick (York County); $5,000 winners: Bruce M. Whittier Middle School in Poland (Androscoggin County), Auburn Middle School (Androscoggin County), and Mt. Abram Regional High School in Strong (Franklin County).
The following organizations will receive $500 honorable mention awards for receiving top votes in their categories of schools, recreation departments, and community nonprofits: Memorial Middle School in South Portland (Cumberland County), Bangor Parks & Rec Department (Penobscot County), and Alfond Youth & Community Center in Waterville (Kennebec County).
Funds must be used to get more kids outside and active more often. WinterKids reached upwards of 50,000 kids and teachers last year – and plans to do the same in the coming year. This Fund will help additional kids with unique ways to get them outside. This year's winners plan to utilize funds for snowshoes, cross-country skis, trail system development, winter camping gear, a youth ski league, and winter boots and gear.
"We are thrilled to be able to support like-minded organizations working to make our kids more active in the outdoors," says Julie Mulkern, Executive Director. "The Downhill 24 Outdoor Fund is a direct result of the incredible fundraising our participants do each year to support WinterKids programs and strategic priorities in the community," says Mulkern. "Each year, we will use the Downhill 24 Outdoor Fund to break down barriers to outdoor activity – including transportation, equipment, and clothing, to name a few." Winning organizations were determined by a community voting period from September 1 – September 30, 2022. For further information, please visit https://winterkids.org/downhill-24/winterkids-downhill-24-outdoor-fund/.
ABOUT WINTERKIDS
WinterKids is the nonprofit organization that helps children develop healthy lifelong habits through education and fun outdoor winter activity. The organization delivers innovative outdoor programs for families, schools, and communities. WinterKids' Major Community Sponsor is L.L.Bean. WinterKids' Supporting Sponsors are Agren, CMP, Harvard Pilgrim Health Care, WEX, and WMTW 8 and The CW. The WinterKids Winter Games are made possible with support from Hannaford Snack Pals, Backyard Farms, Aroma Joe's, Subway, Anthem, MMG Insurance, and Kittery Trading Post. Learn more at WinterKids.org.