Week 3 of the 2023 WinterKids Winter Games was focused on Family Engagement, bringing classrooms and families together outside!
Week 3 of the 2023 WinterKids Winter Games had our 16 Competitive Track schools across Maine bringing their families in on the action! Students participated with their families in outdoor bingo, story walks, outdoor fitness activities, sharing their gratitude with written messages to our sponsors, and so much more! To cap off the week, schools hosted outdoor family nights centered around snowshoeing, skating, skiing, and sledding.
All week long, students were encouraged to track their steps with their new pedometers, generously provided by Aroma Joe's & Subway of Maine!
At the end of the week, Competitive Track schools had an opportunity to win a bonus point for their school by submitting an outdoor family photo as their Moment of the Week. Continue reading below to find out who won!
Many thanks to Aroma Joe's & Subway of Maine for sponsoring Family Engagement Week and providing pedometers for each participating student!
Congratulations to Williams-Cone School (Sagadahoc County) for Winning our Week 3 Moment of the Week!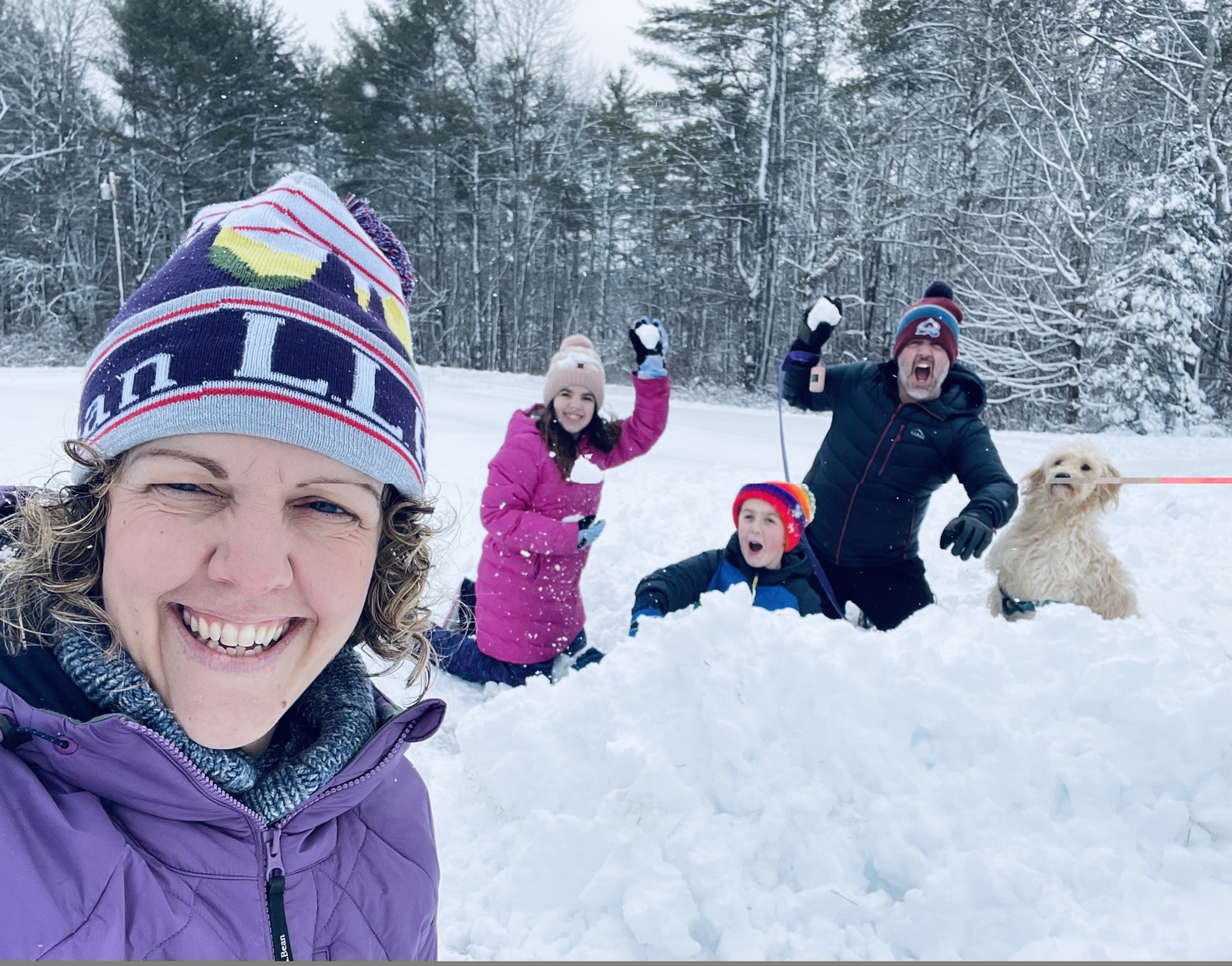 WEEK 3 LEADERBOARD
Here is how our Competitive Schools rank as of the end of Week 3: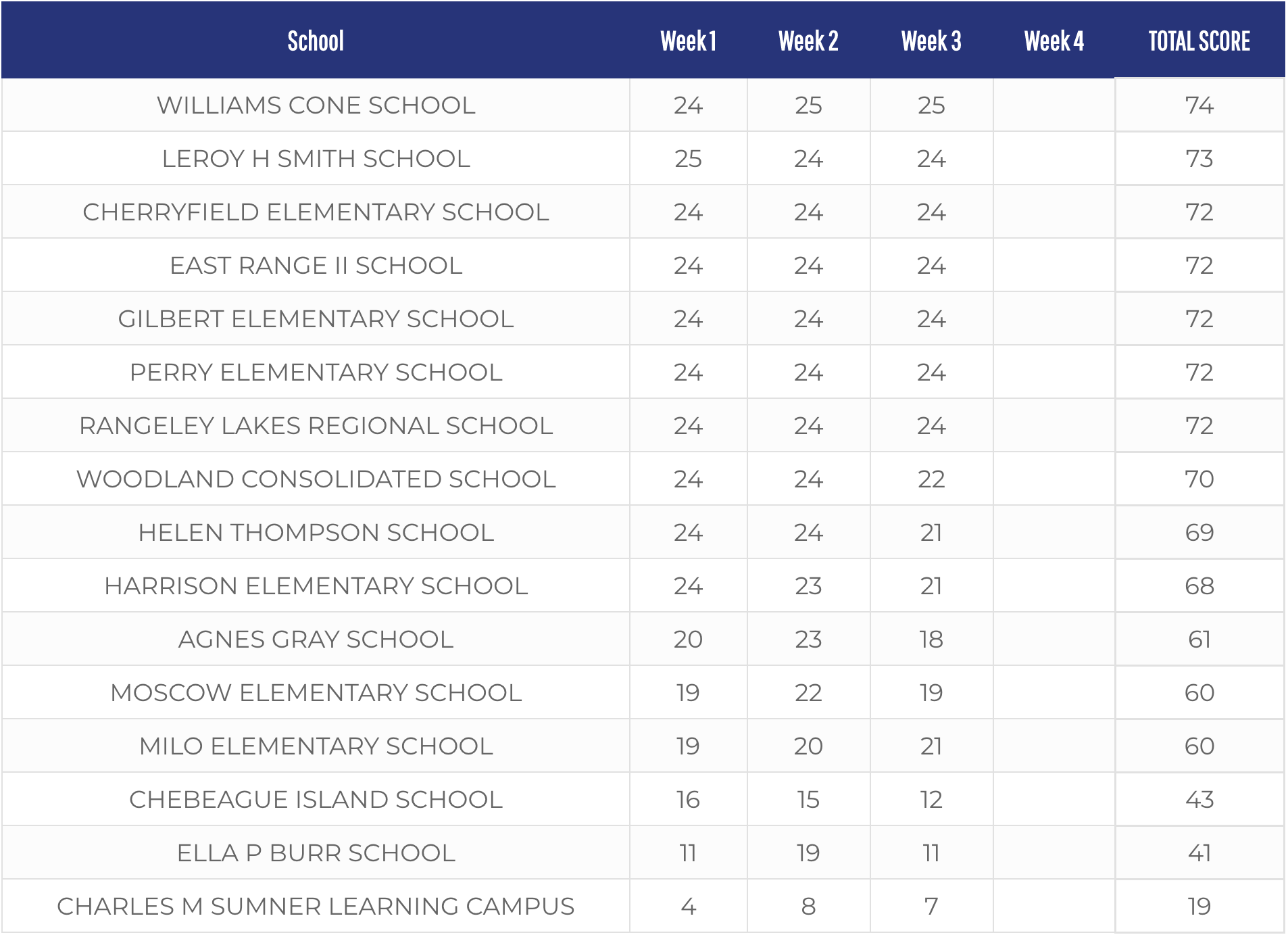 We've shared some fun photos and ALL of our Competitive Track schools' Moment of the Week Outdoor Family Photo submissions below! Enjoy!
THE 2023 WINTER GAMES WERE MADE POSSIBLE THANKS TO GENEROUS SUPPORT FROM: